Featured Image Via
Miniatur Wunderland should be on "Child Genius" for railways. At a modest 1,490 m², it outshines its real life parent, compassing eight countries in its 15, 400 meter track.
Forget weirdly patterned seats and Tantalus like waits for the next station, with this baby you can go from America to Switzerland in 5 minutes. I bet the Dad railway wants a paternity test.
Seriously, though, the thing is like a "Drink Me" potion. The minutiae is astonishing, as you can see from the video. You're basically in these gorgeous, snowbound scenes, whizzing past the lights of Las Vegas to the Grand Canyon, and round again to Italy. It's a sightseer's fantasy, seeing the wonders of the world while keeping the deeds to your home. The only awkward part is when those giants come out and start clicking their cameras.
I'm laughing so much about the fact that Miniatur Wunderland has no replica of the British railway system and they aren't planning one for three years. Makes sense that a project with such attention to detail would entirely hit the mark. However, we should probably warn Miniatur Wunderland that the English Railway System is best represented by a state of unfinished construction.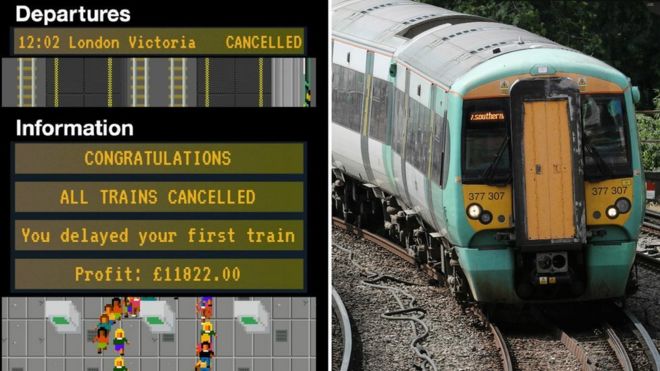 However, in Miniatur Wunderland, the projects flow thick and fast. I wouldn't be surprised if they find life on Mars and build a replica while we're still fiddling with the Hubble telescope. Miniatur Wunderland declares, 'We already have new construction plans until 2028, and we have many more ideas for other building projects". Meanwhile, on a real track somewhere, some guys are staring at a hole.
If you're fascinated by other mad cross continent trips, check out Trill's scoop on a possible highway between the UK and the USA!