Image via
The popular TV series Stranger Things has recently come out with its third season. The new episodes broke records for becoming the most watched TV show or film in the first four days of streaming. Following the shows incredible fan base, it has been announced that the characters will star in their very own Monopoly game.
The creators of the game, Hasbro, have reinvented the game to suit the plot and locations of the show. For example, all the houses and hotels have been replaced with hideouts and forts. Some of the cards, specifically Chance cards, are even going to be equipt with blinking lights. The description of the game centers around Will Byers, who has gone missing. Players will search through Hawkins in search of him all while trying to avoid the monster, who is lurking in the upside down.
The new game is also offered with an alternative approach to playing coming with an electronic voice controlled banker. The black top hat is capable of managing money, handling real estate, paying rent, and drawing chance cards all with voice commands.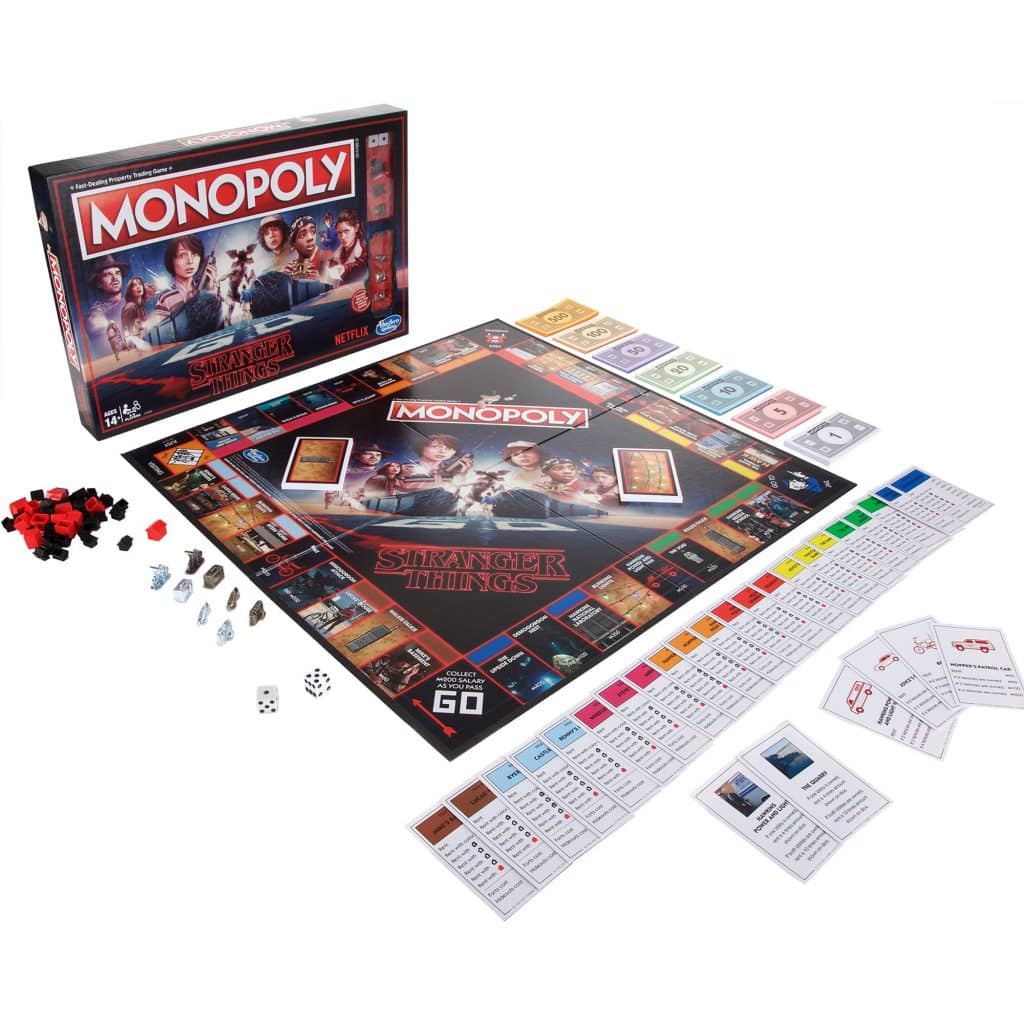 In a broader light,
Monopoly being a game of economics is very fitting considering the release of the new Stranger Things edition as another item of consumerism. In today's era of high turn over and short attention span of the public, this game is a great way to funnel more money into the already deep pockets of investors.
Sensationalizing the young actors playing the main roles in the hit series is not only forcing them to grow up too quickly, but also puts pressure on them to perform in the eye of the public. Continuously coming out with new unnecessary merchandise, such as new Monopoly board game, perpetuates the cycle of the consumer and capitalist relationship.
Buying a new game based off your favorite TV show isn't something to feel guilty about, but being unaware of the real intentions behind these over-promoted items of purchasing is detrimental to society.
The real demogorgon in our lives may be the monster we have created ourselves — a society that has smothered itself to death with money.