Sawaya's 90 sculptures feature recreations of iconic art and portraits.
LEGOS conjure a specific sense of satisfaction. From the completion of a LEGO City set to the LEGO Millennium Falcon, most people enjoy a finished masterpiece. However, artist Nathan Sawaya took his fascination with legos to a whole new level: After 12 years of work, Sawaya has completed an art exhibition using over 1 million LEGO bricks.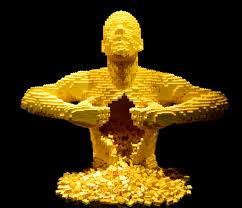 The exhibition, entitled The Art of the Brick, has toured in over 80 cities and 24 countries, from Sydney to Moscow. Currently, The Art of the Brick is available for viewing in Manchester.
Sawaya uses the LEGO bricks to create haphazard patterns of waves, hair textures and debris. He also builds uniformed and ordered structures: staircases from which two figures descend, a platform for a life-size T-Rex. Together, these 90 sculptures create an engaging viewing experience for anyone to enjoy.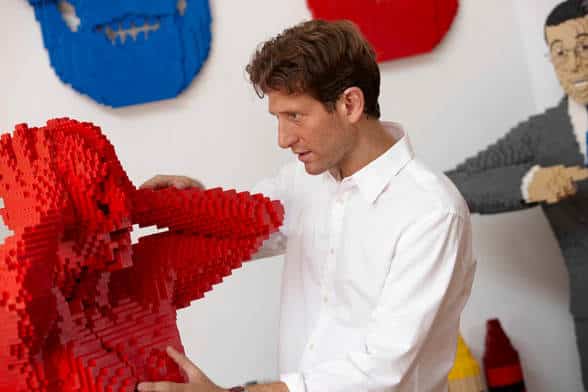 No other contemporary artist has used LEGO bricks as a medium before. Understandably, the bricks require tedious hours of effort to assemble into grand sculptures. Nevertheless, Sawaya dedicated 12 years to the perfection of his masterpiece.
"I use LEGO bricks because I enjoy seeing people's reactions to artwork created from something with which they are familiar," Sawaya said. "Everyone can relate to it since it is a toy that many children have at home."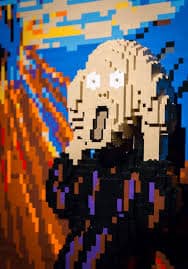 Indeed, In Sawaya's own words, the pieces range from "beautiful to poignant to thought-provoking." Engaging childhood nostalgia, the exhibition is a success due to its ability to balance simplicity with sophistication.
Exhibition prices start from £9.50 for children, £14.50 for adults, concessions at £12.00, and a family of four ticket priced at £42.00. For more information about The Art of the Brick, visit https://aotbmanchester.co.uk/.