Another day, another problem. Not really sure this should really be classified as a problem, more like one more thing to complain about. Today's topic of hatred: the thumbs-up emoji. To sum it up, it should be banned and canceled.
Gen-Zs believe that the thumbs-up emoji is passive-aggressive, and should be banned, and removed from all forms of communication. But it is not just the thumbs-up emoji that grind their gears, it is one of ten emojis that need to go: "Red heart, "OK" hand gesture, Checkmark, Poo, Crying face, Monkey covering eyes, Clapping hands, Lipstick kiss mark, Grimacing face." The reason why all of these are awful is not known but there are probably all equally ridiculous explanations.
Gen-Z Or Old?
Posts on Reddit have brought up several opinions about this, one being this:
"For younger people, the thumbs-up emoji is used to be really passive-aggressive. It's super rude if someone just sends you a thumbs up. So I also had a weird time adjusting because my workplace is the same."

Reddit User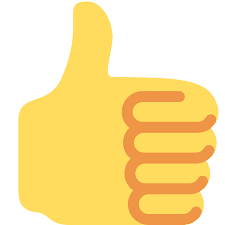 Seems like some people have way too much time on their hands to worry about something as insignificant as this. How good is your life going that this is your biggest beef? How about channeling some of that energy into something good or useful? Just don't use the thumbs-up emoji anymore, unless you are in friendly company.
See the latest emojis that were added in the latest iOS update.