TikTok has created a comforting, loving, and welcoming community for many fanbases in the entertainment realm. The question is, does the uproar of 30-second fan edits have anything to do with that?
Throughout history, fanbases of specific television series or films have always found a platform to talk and share their ideas. These platforms range from Reddit, Twitter, Instagram, etc. Now, fans show their creative side by making quick, 30-second edits on TikTok. Many of these edits offer new perspectives on characters and scenes, connecting the lyrics to the television show or film.
Why Do People Love TikTok Edits?
You may ask yourself, why is my for you page filled with these fast-paced, sad, chaotic edits of different shows and films? Well, you're not alone since there has been a massive uproar over them recently!
Music has always been a prominent aspect of the entertainment industry. This can be through television series, films, short films, books, etc. The soundtracks of our favorite shows and movies determine the emotion and feelings of their watchers. Sometimes, fans hear a song and instantly connect it to a character's storyline. TikTok edits allow viewers to see the connections of songs with their favorite shows or films and evoke an even stronger bond with them.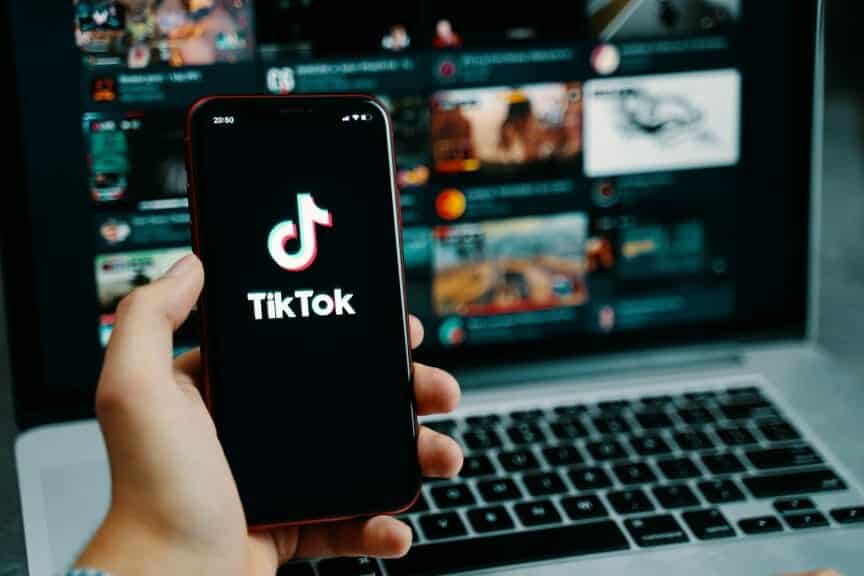 New Perspectives
These edits mainly blow up on TikTok because they create new perspectives of certain scenes or characters. Some fans may make theories or even ship certain characters. Through music, they can now share their viewpoint with the emotional usage of descriptive song lyrics.
For example, some fans have used these lyrics from 'Almost (Sweet Music)' by Hozier to explain the relationship of Joel, Ellie, and Sarah in 'The Last of Us:
"I've got some color back, she thinks so, too. I laugh like me again, she laughs like you."

Lyrics from 'Almost (Sweet Music)' by Hozier
Fans of 'The Last of Us' believe these lyrics perfectly depict the feelings and actions of Joel regarding Ellie and his daughter, Sarah. The "color" Joel is "getting back" shows how he finally opens up to Ellie after losing his daughter Sarah. Joel is constantly reminded of Sarah in Ellie, explaining the connection: "She laughs like you."
This creates a new perspective on scenes between Ellie, Joel, and Sarah and also impacts the streams of 'Almost (Sweet Music)' by Hozier. People often find an edit on TikTok, create a bond to the song due to the improvement and stream it repeatedly. This benefits the show, the musical artist, and the fan's connection to the characters or storyline.
Are These Edits Bringing Back Old Fanbases?
Although fans may move past their favorite movies or television series, the love remains. Fan edits have brought back outdated films or television series by resurfacing the love and passion they hold for them. For example, fans on TikTok are now re-opening the emotional wounds The Hunger Games franchise left us to deal with.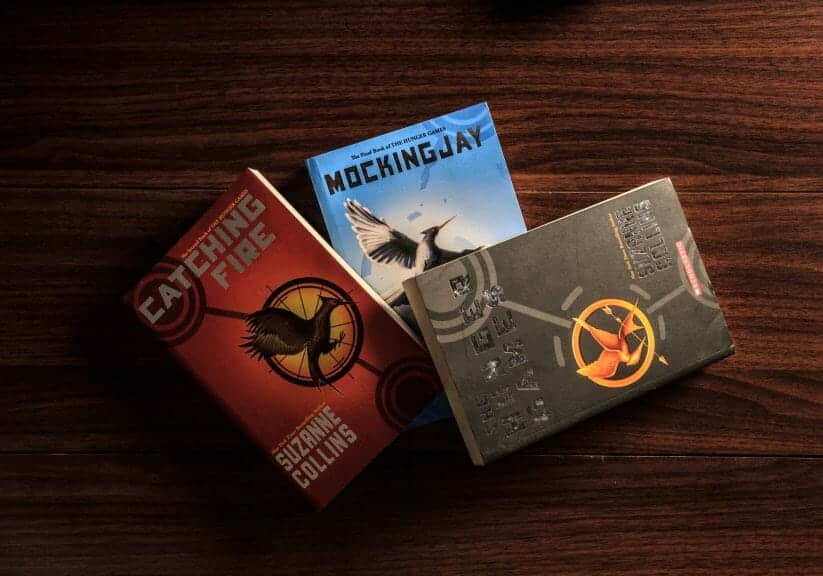 'The Hunger Games' franchise released its first movie, "The Hunger Games," directed by Gary Ross, all the way back in 2012. Due to its resurfacing in 2023 through TikTok edits, fans have reconciled their love for the film franchise. Fans are connecting viral music to certain scenes, characters, and relationships. For example, fans have created edits of Katniss and Peeta's relationship to the songs 'The Exit' by Conan Gray and 'Make Me (Cry)' by Noah Cyrus & Labrinth.
"Feels like, we had matching wounds, but mine's still black and bruised and your's is perfectly fine."

'The Exit' lyrics by Conan Gray
"I've never needed you like I do right now, I've never hated you like I do right now."

'Make Me (Cry)' lyrics by Noah Cyrus & Labrinth
Some fans claim these edits hit hard since their child-self never got them. Many say, "This song was made for them," or "They should've put this song in the movie." The edits' emotional aspect and accuracy produce even more life for the film. This can create an even bigger audience and make old fans re-watch the franchise.
What Other Edits Are Out There?
Many books and fanfictions didn't get a film or television adaption, so the fans are left with only their imagination. That is unless those fans created a TikTok edit representing those characters. These edits can include characters that are real people, but the readers imagine them as a character.
For example, the One Direction fanfiction 'Duplicity' written by Julez, blew up all over Wattpad and TikTok. 'Duplicity' featured Harry Styles as the main bad boy. However, the love interest, Aven, was left up to the reader's imagination. Because of specific TikTok edits, people saw a tiny bit of the written fan fiction as if it were a movie. Fans started to create the image of Aven as a different celebrity. The main one is Gabriella Wilde in 'Endless Love' by Shana Feste.
Many fan edits of Duplicity include things only readers would understand; a red dress, blonde hair, cherry suckers, flannels, and money. These little details make the edit connect even more to the fans. It is one thing to picture a story in your head, but seeing it come to life is a different ballpark.
What Is Left To Say?
Overall, these minor, 30-second fan edits have shown the unconventional love fans have for their favorite characters on shows or films. It creates unexpressed emotions inside of us without even using our own words. Music brings us together, and so does the art of edits. Little edits have more significant power than we think… and that is the power of connection.
As if that's not enough, there are multitudes of playlists on Spotify where you can either listen to viral edit songs or even use to picture yourself in a TikTok edit: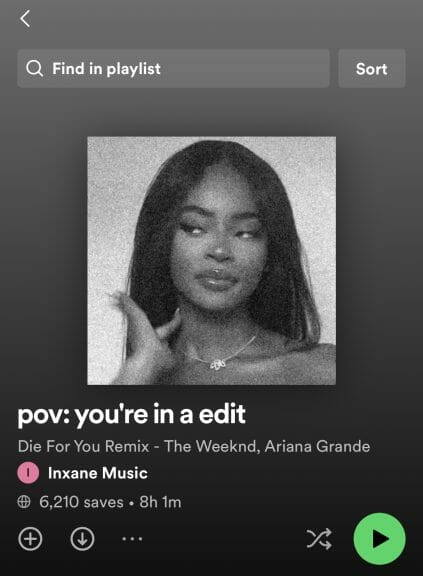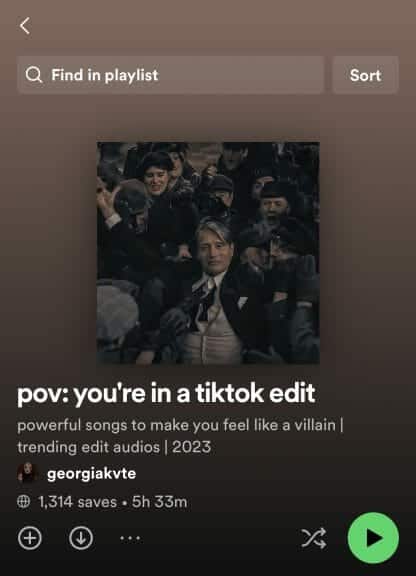 Trust me, you are not the only one, and nobody is judging you!