The well-known American fried chicken chain Popeyes has announced it will open a sit-restaurant in Chelmsford, Essex. The announcement comes with a promise to 'shake up' the nation's chicken game.
The chain was founded in Louisiana in 1972. It is known for fried chicken, biscuits and gravy as well as hand spun milkshakes and ice cream sundaes.
This is not the first time the company has ventured to British shores. They opened a takeaway store last November at Westfield Stratford's food court.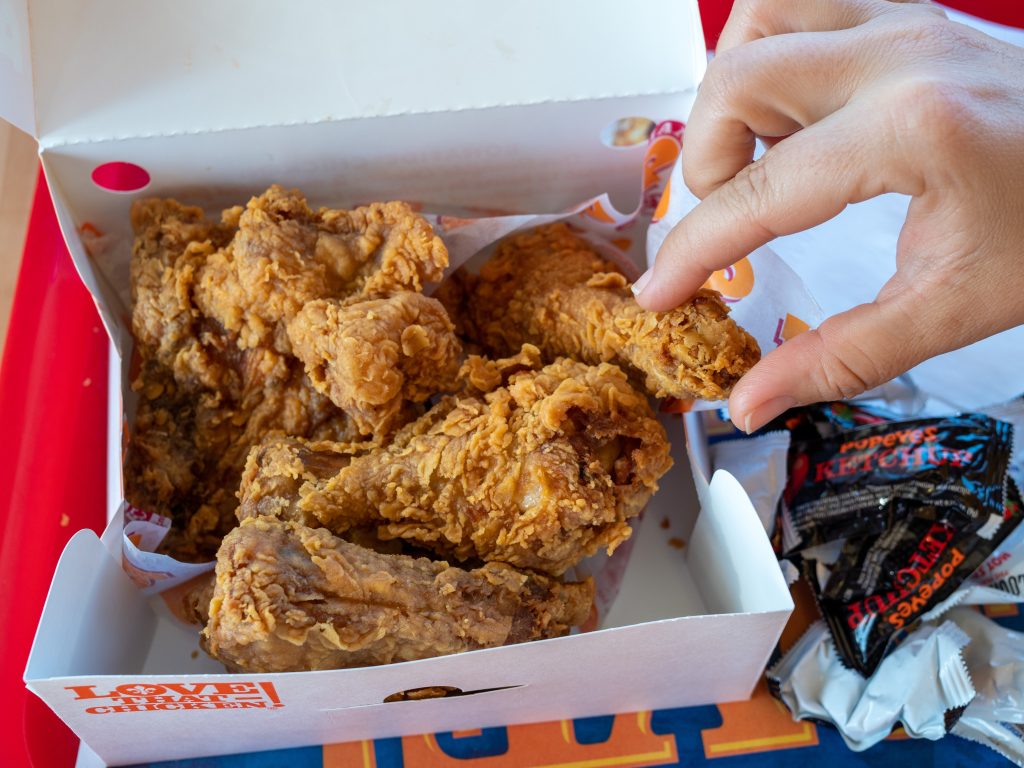 A recent post on their website reads: 'We're shaking up the UK chicken game, Louisiana style! Sure, we took our time getting here, but some things are worth the wait. Like our famous 100% Fresh British Chicken marinated for 12 hours in our signature blend of Louisiana herbs & spices. Then breaded and battered by hand to create that famous Popeyes shatter crunch texture.'
Tom Cowley, who is the CEO of Popeyes UK, said: ' We've been blown away by the UK's response to Popeyes, with guests queuing for hours to try it. Our legendary menu and Southern spirit have captured the capital already, and we look forward to building on that with the launch of Chelmsford.'
In addition to the restaurant in Chelmsford, Popeyes has plans to open hundreds more sites around the UK in the next decade.
Cowley also commented that: 'Chelmsford was the perfect place for our first sit-down restaurant; it's close to London but sits at the very heart of Essex, which is such a vibrant part of the UK with a close-knit community.'
'The team is really excited to open; we already know guests love the food, but now we have the opportunity to really showcase our Louisiana hospitality too.'
Peter Genna, Director of Global Culinary Innovation and Product Development for Popeyes Brand, also gave his thoughts on the new expansion: ' It's exciting to be opening the first UK restaurant in Chelmsford. Popeyes UK has ambitious plans to rapidly become a British staple and to never compromise on the quality that Popeyes is famous for. We have no doubt that Chelmsford guests will love Popeyes famous Louisiana chicken.'
Popeyes UK has launched delivery kitchens in Battersea and Whitechapel. They also have Deliveroo Editions as part of the larger long-term plan. With their transatlantic movement, the company expects to create hundreds of new jobs for UK workers.