Image Via
There are homeless people in need of food and shelter roaming the streets every day who have no choice in the matter, and it goes without saying how much of an epidemic this is in our country. However, some people are seriously taking advantage.
Former solider, Ed Stafford, uncovered some really disturbing news on the show "60 Days On The Street" by going undercover as a homeless person to learn more about the epic problem in every major city around the world.
Stafford spent 60 days sleeping on the streets, and in one particular episode, he travels to London and discovers a conglomerate of 'homeless' people who actually have real beds to sleep in and a roof over their heads. He learns that they pretend because they earn more money begging than actually working a normal job.
Here's what someone named Darren told Ed in an episode: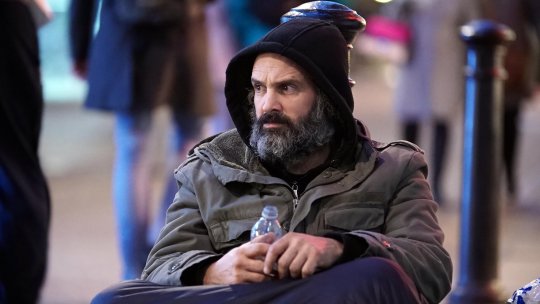 Image Via
"You get people who stand there and pray, old people give them money. If you walk down here at a certain time, there's gonna be 10 or 11 people begging on one street, so you have to find what works for you.

If you get pound coins in your pot—take them out, otherwise, people can take them. Then, take your shoes off and wrap your sleeping bag round your feet, with a magazine—it's all about creating a picture for the people.

The most generous givers are those who've been to the pub who give you 'silly money'.

The most I've had off one person is £600 [$677].
This is really disturbing because it is not solving the problem for the people who actually need that kind of help. You're practically stealing from a homeless person. How do you feel now?
For more mind-blowing disturbing stuff, here's Meat vs 'Meat': The Battle Between Farmers and Scientists!
t