On his fourth studio album, the Houston rapper challenges himself to recapture Rodeo's breadth and ambition, but his disposition to fall back on the tried and true stifles his vision.
When Travis Scott simultaneously released 'Escape Plan' and 'Mafia' ahead of his highly-anticipated project, UTOPIA (and Dystopia, a seemingly now-forgotten mixtape), they were well received by fans. But stylistically, apart from eschewing features, Travis wasn't exactly taking risks. 'Escape Plan' is a solo performance whose idle beat (by Nik D and OZ) accentuates all of Travis' shortcomings as a rapper: lyrically void or repetitive, locked in uniform flows, and relying on the chorus to evoke the song's energy.
'Mafia' seemed the more interesting route for UTOPIA to take. Apart from J. Cole's subtle contribution, Travis again handles the reins; but, paired with the sinister beat (by Boi-1da and Jahaan Sweet), he conveys a more alluring, more confident performance. UTOPIA was promising to be a decent, if unadventurous, batch of songs. But things would not go Travis' way, and he delayed UTOPIA indefinitely.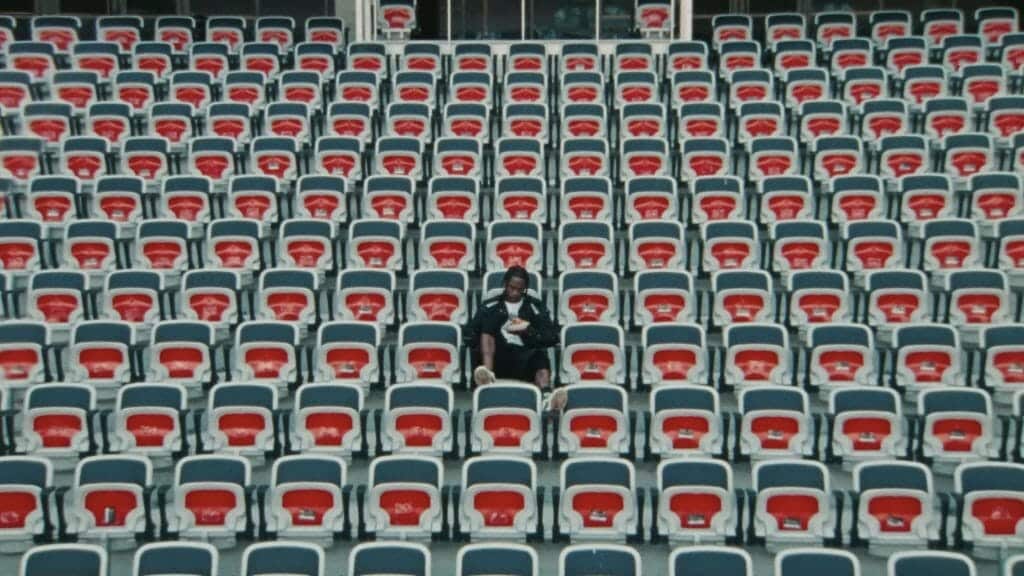 UTOPIA Review
Yet even after the years since 'Escape Plan' and 'Mafia' (and the tragedy at Astroworld, which deserves a more sensitive discussion below), a similar disparity between two artistic approaches pervades UTOPIA's tracklist, finally released last Friday. On one hand are nondescript tracks that satisfy a commercial motive, and involve Travis regressing into the same failures as 'Escape Plan.'
The lead single in particular, titled 'K-Pop,' is an incongruous dance track and the most obvious culprit of commercial motive – from the clickbait title to the feature artists, industry giants Bad Bunny and The Weeknd. 'Topia Twins' is similarly uninteresting. Over a bland beat, Travis raps two monotonous verses that feel longer than they actually are. While Rob49 and 21 Savage offer some variation in flow and energy, Travis himself cuts off the former, and the latter's performance is nothing we haven't heard before.
The divide between corporate and artistic incentives implicates that Travis wasn't entirely comfortable stepping outside of his commercial morass, which is fine. But at Travis Scott's level, substantial media and public attention is almost guaranteed. Songs such as 'K-Pop,' 'Topia' and 'Skitzo' merely divulge Travis' insecurity about staying relevant.
On the other hand is a genuine effort by Travis to actively build upon his sound; thankfully, the divide skews in favour of this approach, with Travis himself contributing to many of UTOPIA's beats. Since its release, fans and critics alike have praised the rapper's assertive performance throughout, dominating tracks where he may have previously given way to his feature artists.
Travis Scott Makes an Effort
Travis commences the album with 'Hyaena,' in which he glorifies the hedonism of affluent celebrity life – anything but utopia. It opens with Gentle Giant's spiel on the state of the world ("Neither a good one, nor is it so unblessed"), which initially comes across as a call for action. However, Travis' conveyance of his two, 16-bar verses, picking up momentum without needlessly restricting his flow, is deliberately manic and breathless: "Mobile, Mona type pieces, Met Gala, night Jesus." The escalation in his delivery is in thematic accord with his fear of losing time.When we arrive at the song's conclusion, Funkadelic's admonition of humanity ("Y'all have knocked her up"), dashes any hope for the world to recover. Utopia is lost before UTOPIA has really begun. Then the next song plays.
Tracks wherein Travis challenges himself to make an impactful rapping performance, distinct from his collaborators, outweigh those that return to tried-and-true methods. On the following song ('Thank God'), he supplants the self-destructive air of 'Hyaena' with one more religious; a breathy, brief verse opens up (after the beat switch) into one more confident. The fan-favourite 'Meltdown', with Drake, was an opportunity to retread the same ground as 'Sicko Mode.' Instead, Travis fills the majority of the track with two, energising verses. Even 'Skitzo,' although on it Travis certainly overstays his welcome, reaffirms his inclination to lead – rather than just guide – UTOPIA.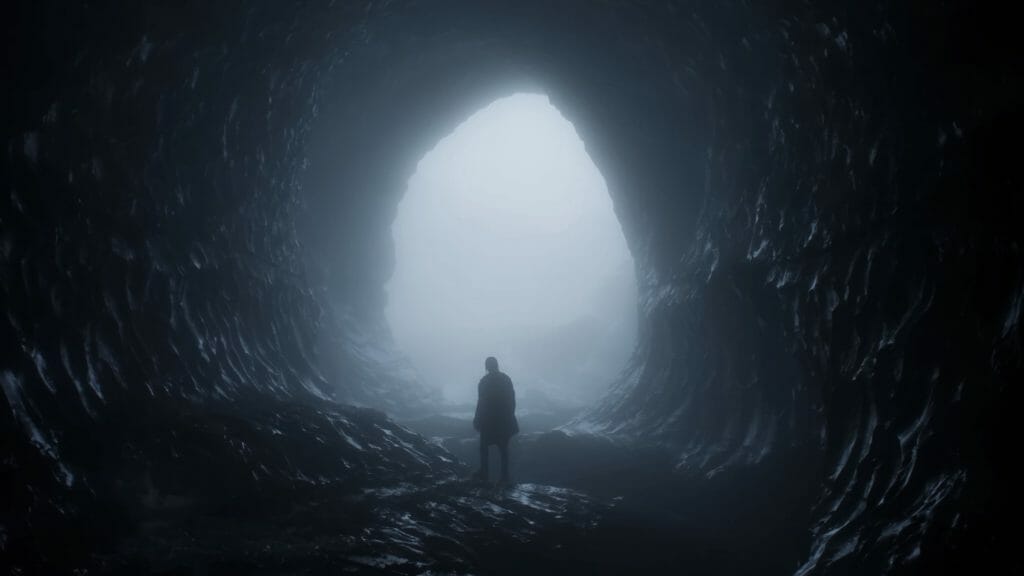 Thematic Circles
But rapping presence isn't everything. After 'Thank God,' the second song into UTOPIA, Travis appears to have hit a thematic ceiling; references to utopia thereafter, become rare. The rapper appears to indulge in a limited array of ideas – affluence, hedonism, celebrity, the media, promiscuity, his audience – as if to capture a similarly watertight subtext as Kanye West's The Life of Pablo.
Yet whereas Kanye successfully incorporates numerous conflicting angles from which to operate on his themes, Travis' UTOPIA goes in circles. His view is needlessly self-imposing, his portrayal of the celebrity lifestyle repetitive. A bloated tracklist is the result, though it didn't need to be. Even by simply excising particular songs in favour of their stronger counterparts, Travis could have made UTOPIA far more robust: The cathartic release of SZA's verse in 'Telekinesis' is more emotionally potent, especially against Travis and Future's breathy mutters, than Beyoncé's performance on 'Delresto (Echoes);' and 'Meltdown' is a stronger showcase of Travis' rapping prowess than 'Skitzo.'
When Travis finally resumes his theme of utopia (apart from the short Drake skit that closes 'Sirens'), the album is already on its way out. The aforementioned 'Telekinesis' displays Travis' disappointment at having not reached a utopian state. But hope for the future runs in the chorus: "I can see the future, it's looking like we level with the sky." In the album's closer, 'Til Further Notice,' Travis poses a question vicariously through James Blake – "where will you go, now that you're done with me?" – to both his fans and himself. As the song concludes, unresolved, the suggestion is that Travis has yet to find utopia.
Review Score: 80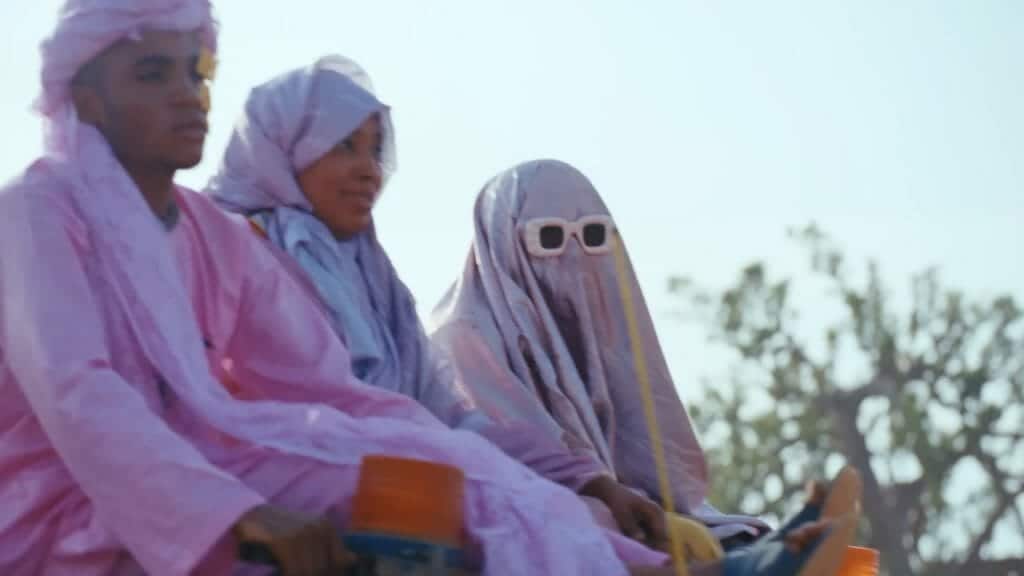 References to Astroworld
I do not mean to imply, in my discussion of this sensitive matter, that the disaster which unfolded at the Astroworld festival somehow contributed to UTOPIA's sound. The organisers of Astroworld, which includes Travis, bear the full weight of responsibility – for their failure to prepare for the likelihood of overcrowding, and their indecision when it became clear that people were passing out.
Unfortunately, Travis' distastefully solipsistic reflections about how "if they just knew what Scotty would do to jump off the stage and save him a child" ('My Eyes') binds UTOPIA to the tragedy. Such lines divulge Travis' sense of regret, but not any hope of future prevention. Consider the lines that follow, in relation to the crowd crush: "stand on the stage, I give 'em the rage / No turnin' it down, can't tame it, can't follow it." And in 'Modern Jam': "the way I make it jump, I make it hard to breathe."
The truth is that Travis is as concerned for his brand as ever. In an album with themes so fixated on the future, it's a shame that Travis couldn't see past his needless hindsight. The lyrics, therefore, appear as disingenuous tactics to save face in front of his fans.