The recent weeks of Taylor Swift's Eras Tour sported bright sets, dozens of surprise songs, and the release of her highly anticipated "Speak Now: Taylor's Version."
Yet, though the tour is thought to have culminated with the release of Swift's newest album, one of the biggest surprises came early on in the tour sequence. On March 31st, Swift altered her setlist, switching out her love song "Invisible String" to her melancholy breakup song "The 1."
This confirmed dozens of rumors. After six years together, Taylor Swift and actor Joe Alwyn had broken up. The drama in Swift's romantic life only heated from there. Swift was spotted with The 1975 front-runner Matty Healy, and rumors began to spread that the pop icon and famously controversial artist were headed for a steamy romance. For fans, this called many things into question, including Swift's character and whether or not anyone will ever be good enough to top her roster.
Here's what we know about the minor scandal.
What's the timeline?
Taylor Swift and Joe Alwyn both attended the 2016 Met Gala. While sources speculate this is where they met, neither Swift nor Alwyn has come forward to confirm these rumors. However, media sources confirmed that the two attended the same Kings of Leon concert six months later. By this time, Swift had split from her most recent boyfriend, Tom Hiddleston, and by the time the new year rolled around, Swift and Alwyn had stepped into the spotlight.
At the time, Swift's American fans were not familiar with Alwyn. Yet, when Swift rented a house in North London, it became clear that Alwyn had captured the pop icon's heart.
"Taylor and Joe are the real deal. This is a very serious relationship." The Sun reported. "But after what happened with Tom Hiddleston, they were determined to keep it quiet."
The relationship only grew from there. One of the most prominent ways of identifying Taylor Swift's lovers is through her song lyrics, and fans began to draw connections rapidly.
For example, in Swift's Reputation song "Dress," she sings, "Flash back when you met me. / Your buzz cut my hair bleached." This is a direct reference to Alwyn's and Swift's hairstyles of the 2016 Met Gala (above), which hinted at a relationship with strong foundations.
This sentiment grew over the next few years. Swift began to appear at Alwyn's events, including the premier of The Favourite and the BAFTA awards. The couple was spotted vacationing together in 2018, and holding hands at the Golden Globes in 2019. In Swift's 2022 documentary Taylor Swift: Miss Americana, Swift even engaged in PDA with Alwyn by kissing him on a car ride. Beyond these, Swift revealed to fans that her songs "Lover" and "Gorgeous" were about her angel boyfriend of three years.
On account of this, many fans believed the two were meant for each other. Yet, to use Swift's words, the story of Swift and Alwyn is a tragedy now.
Where did Healy come in?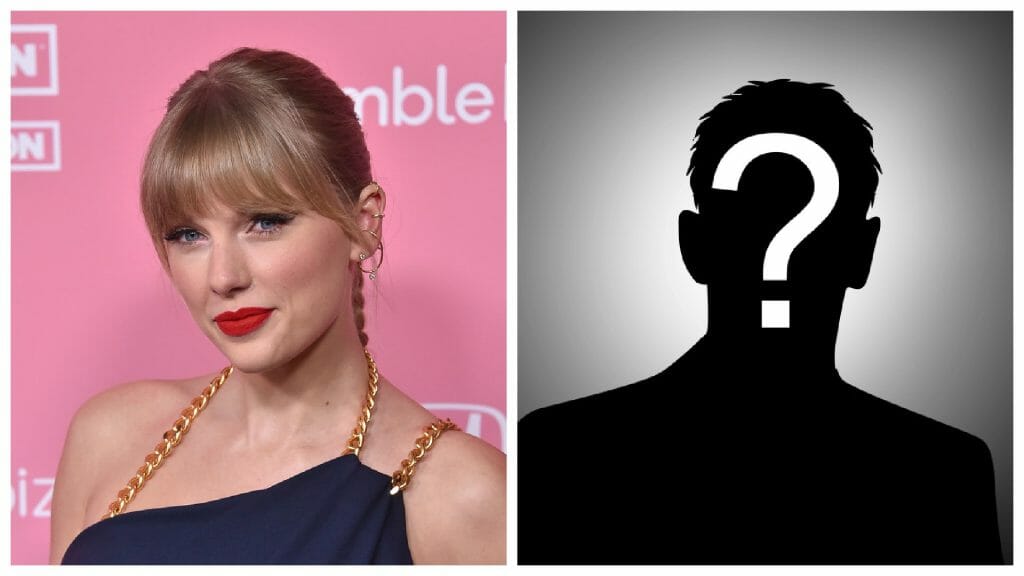 For all of 2020, fans speculated that William Bowery, a co-writer listed for five songs in Swift's "Folklore" and "Evermore" albums, was a pseudonym for Joe Alwyn. In Folklore: The Long Pond Studio Sessions – a concert Swift released on Disney+ in November of 2022 – the singer confirmed these rumors. She revealed that Alwyn's unique flair for the piano and heart-wrenching lyrics had been necessary to elevate her albums to new heights.
Rumors of Swift's engagement to Alwyn began to swirl. Swift changed the lyrics in the rerecording of her song Love Story from "Baby just say yes" to "Baby just said yes," leaving many fans speculating that they were approaching the pinnacle of the Swift/Alwyn romance many had hoped for.
However, Swift brought in a new co-writer for her 2022 album Midnights: Matthew Healy.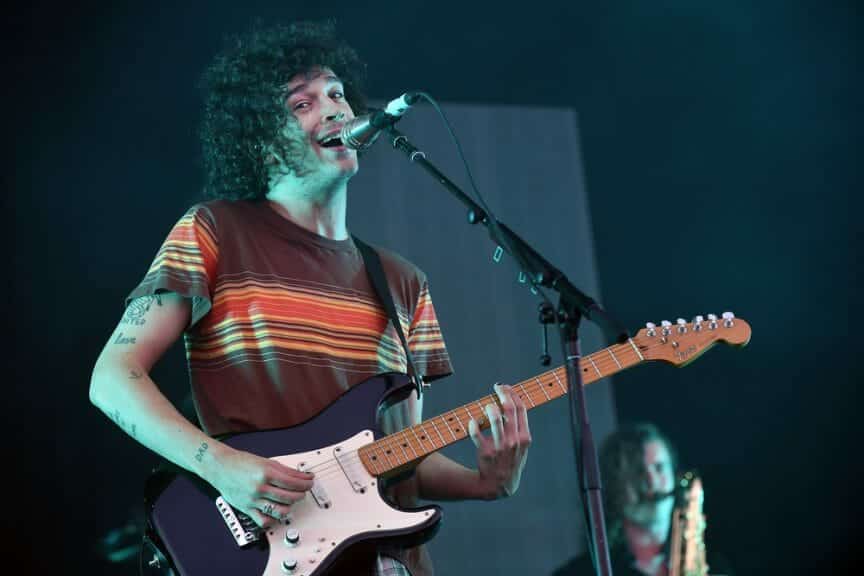 Healy, the frontman for the English band The 1975, had heaps of experience with songwriting. The band's 2013 album "The 1975" topped multiple charts in London with the singles "Chocolate," "Sex," and "Robbers," and the group still performs today.
According to Sky News, Swift had known Healy for ten years. The two had briefly dated, but the relationship had run its course. However, the two grew much closer with their cowriting of Midnights, and this is where rumors began to swirl.
Healy appeared at Swift's Nashville Eras Tour performances, with Alwyn notably absent, and many of Swift's close friends suddenly unfollowed Alwyn on social media. Healy described Swift as "amazing," and the two appeared in multiple public outings following their rekindling.
By the time Swift officially broke up with Alwyn, the new relationship was in full swing.
How does the audience feel?
All sources and parties involved agree that there was no overlap between Swift's relationships with Alwyn and Healy. However, Alwyn revealed in an interview with The Insider that he felt "slighted and distraught" about seeing Swift with someone else. Alwyn knew that the two were making music together, but he trusted her to keep it platonic.
According to Swift, the split was mutual. However, fans are less concerned with the relationship and more with what Healy stands for.
In an interview with The Fader, Healy revealed that he had been caught masturbating at a party to a hardcore site known for posting pornography degrading women of color. Not only this, but Healy has a reputation for pausing in between songs at concerts to make offensive, racist, and homophobic statements. The singer also laughed along in a podcast interview bashing Ice Spice, calling her "this chubby Chinese lady."
For Swift's fans, this went against everything Swift stood for. They launched the movement "#SpeakUpNow," calling for Healy to take responsibility for his actions. Many also demanded that Swift acknowledge the betrayal of the people she claims to stand for.
A select few even called for boycotting Swift's newly announced album "Speak Now: Taylor's Version," but many fans felt comfortable separating the art from the artist. Healy responded by apologizing to Ice Spice directly at a concert of The 1975's At Their Very Best Tour.
"Ice Spice, I'm sorry. It's not because I'm annoyed that me joking got misconstrued. It's because I don't want Ice Spice to think I'm a dick. I love you, Ice Spice. I'm so sorry."

Matthew Healy
Healy went on to explain his behavior moving forward.
"The 1975 is a very eras band. The era of me being a fucking arsehole is coming to an end. I've had enough"

Matthew Healy
For some fans, this simple explanation served as proof that Healy was growing as an individual, and for others, it was a flimsy excuse. Swift remains silent on the issue.
How did Taylor respond?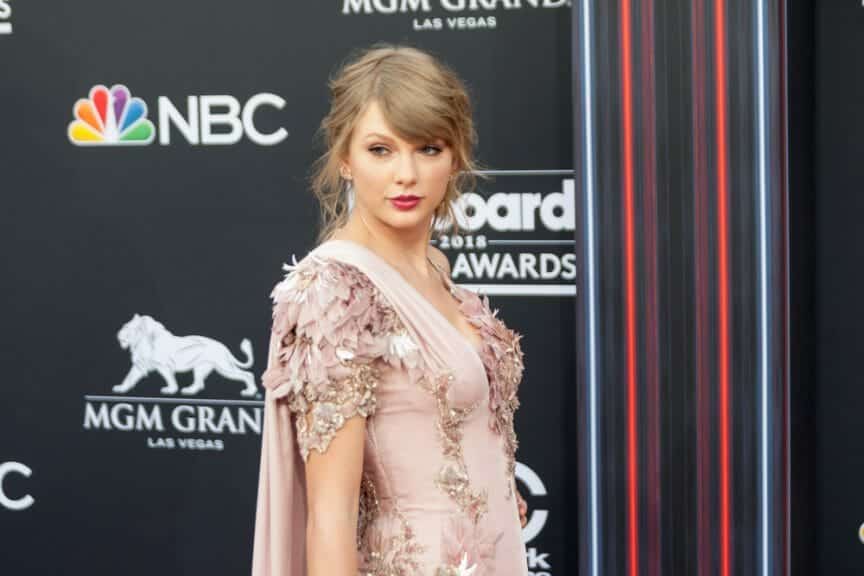 The details of Swift and Healy's relationship have not been officially published. Swift stated at one of her latest concerts that she is happier than she's ever been, and that she's excited to see where life takes her. For now, Healy will keep making celebrity appearances at her side, and Swift will support him as much as an artist performing three shows a week can.
Though fans are clamoring for explanations, Swift remains true to her beliefs of following her heart, a choice that has brought her romantic chaos and artistic success.