Social media stars, much like Internet trends, are dynamic. The figure gaining traction online at any time is often ephemeral. Sooner or later, the hype around them fizzles as the "next big thing" eclipses their attention. Or, they commit a moral transgression, so the public inevitably withdraws their support.
Emma Chamberlain is not just an exception to this. She transcended the influencer space she started in and is now widely considered a celebrity.
Chamberlain's growing success can be attributed to a couple of things. She never created content for views or popularity. Instead, she stayed charming, authentic, and "relatable," which many people gravitated towards. Never positioning herself as any one thing, her content matured as she matured. She proved her ingenuity and sincerity by capitalizing on her strengths. In doing so, she leveraged the loyal fan base she built to intentionally take the opportunity to step back from the public as she ventured into celebrity territory.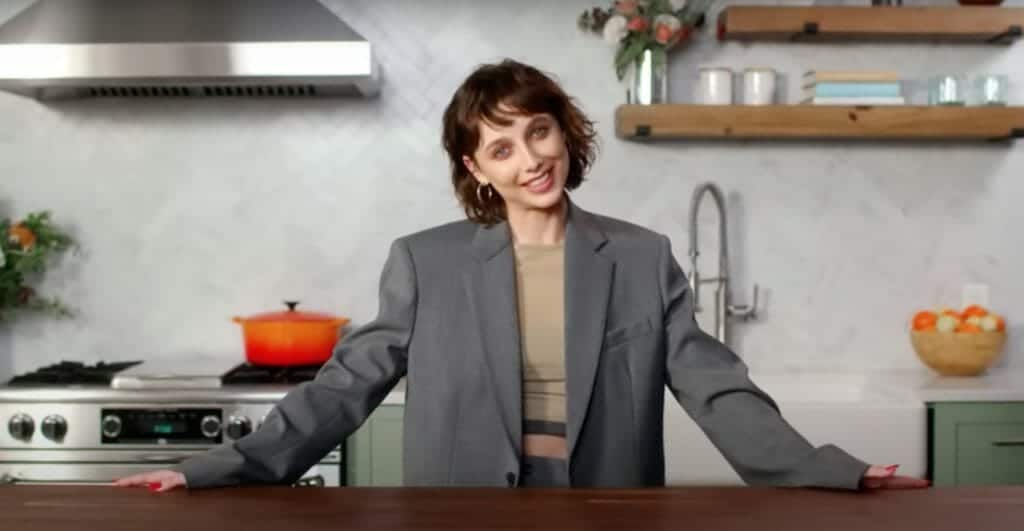 She maintained a unique and wholesome presence on YouTube.
Unlike many of her peers, Chamberlain did not use YouTube as a tool to become internet famous or wealthy. Instead, video creation was a coping mechanism and a creative and emotional outlet for her.
Many of the "lifestyle" girls when Chamberlain started making videos (cerca 2017) had a glossy veneer over their videos. They crafted this unattainable "picture perfect" life of what being a teenage girl entailed. Like how tampon commercials infamously show women on their menstruation cycles gleefully twirling in open fields, many lifestyle videos depicted unrealistic morning routines, self-care habits, and meal plans.
Chamberlain broke that mold by insinuating that it is okay not to have your life together all the time. She jumpstarted her career by being unapologetically herself.
Her simplistic content struck a balance between openness and relatability that many people her age found enticing. Her low-budget thrifting hauls, dollar tree excursions, and "days in her life" at high school showcased a non-overproduced lifestyle that never strayed from what was true to her. People loved seeing someone they could see themselves in and who was transparent about the hardships of adolescence, such as a lack of self-efficacy stemming from her cystic acne to depression triggered by the pressures of academia. Chamberlain never purposefully tried to be an anti-influencer, but an avatar of Gen-Z she was.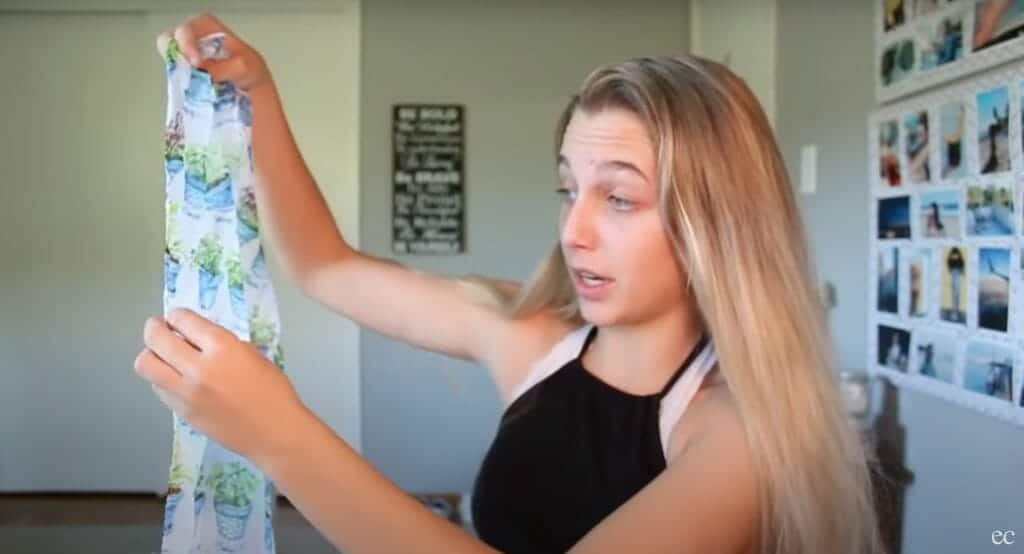 She did not stay where she was comfortable.
Much of Chamberlain's amassing success can be accredited to the organic evolution of her material.
Many of the popular lifestyle influencers from the 2010s targeted their content toward younger audiences, creating sketch comedies, back-to-school content, and DIY tutorials. At the time, millions of tween girls religiously watched these videos. However, this material was not sustainable in the long run.
For example, lifestyle YouTuber Alisha Marie McDonald was a core part of this group of women. She spent most of her 20s cosplaying as a high schooler in her videos. However, she discovered that playing a character was not only disingenuous but stunted her growth. She experienced an identity crisis that caused her to pivot creatively. McDonald eventually found her place online and is still successful, but her subscribers hemorrhaged, and her views are not what they once were.
On the other hand, Chamberlain naturally grew with her audience and gradually produced content that revealed her maturation. She started making fast-paced, idiosyncratic videos at 17. Now, at 22, her videos carry a more relaxed ambiance, documenting her global explorations. While her character and charm remain intact, she no longer caters specifically to the teenage girl because she is no longer a teenager.
Chamberlain was also not scared to leave the box that she started off in and gave herself permission to grow. While it was a risk to abandon the content that made her famous, it was a risk that paid off. By not staying frozen in time at the age she got famous, she proved her authenticity and commitment to staying true to herself.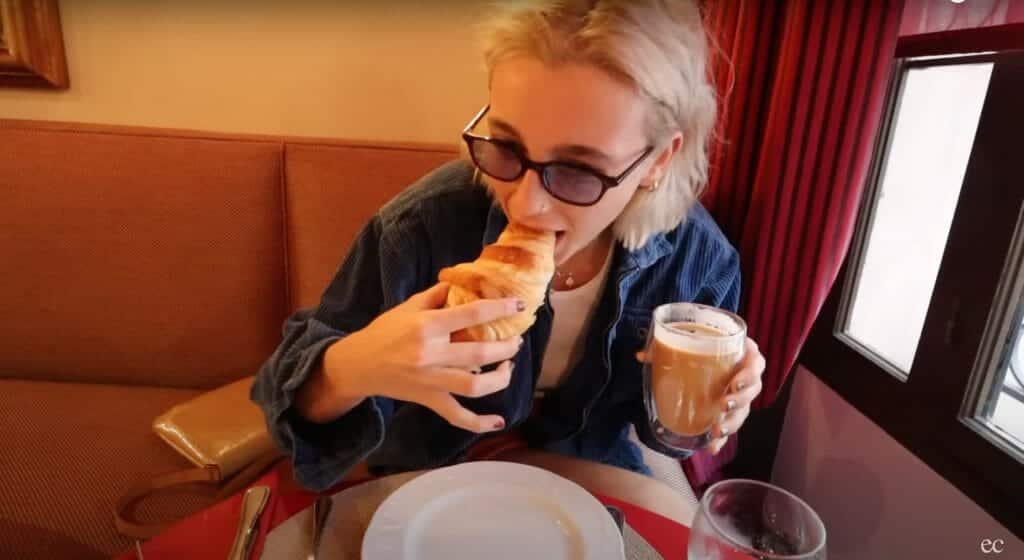 She played on what her strengths and specialties are.
Chamberlain started proving her skill range outside of video creation early on.
From the dawn of her YouTube career, Chamberlain substantiated herself as a coffee aficionado. She launched her coffee company, Chamberlain Coffee, in 2019, and it quickly gained massive traction. The brand is whimsical and unserious – much like Chamberlain herself – and retains a humanitarian facet. Its products are colorful and feature cartoon animal characters, while its "Artist Series Blend" spotlights smaller artists.
Chamberlain's devotion to the brand, its products' quality, and its values and is evident. You can see the heart behind the company. It is an innovative passion project for her and not just a cash grab, which commanded the public's attention and respect and helped her branch out to be a true businesswoman.
Furthermore, while Chamberlain established herself in her videos and on her podcast Anything Goes as an adept speaker, she also proved herself an effective interviewer at the Met Gala in 2021. The videos garnered millions of views, and Chamberlain received immense praise for her ability to connect to each of the celebrities she interviewed and make them feel comfortable at a high-profile event. Chamberlain brought levity to the event for the first time in its history, adding a new value to the gala. By enhancing its brand, she proved herself deserving of penetrating a notoriously exclusive industry despite not being an acclaimed artist or actress.
Chamberlain also started numerous fashion trends throughout her career, such as the teddy bear fleece and flare yoga pants, and never shied away from experimenting with her style. Attending the Met Gala was a monumental step toward demonstrating that she is a force in the fashion industry and gaining notoriety within that space.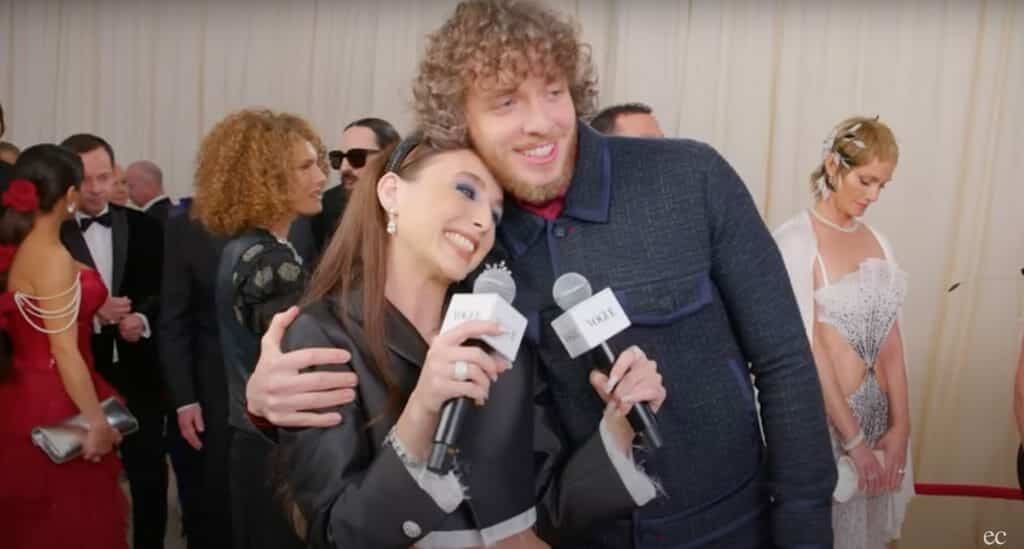 The "mystery" factor.
The solid parasocial relationships that Chamberlain crafted with millions of people through her personableness and honesty permanently engrossed them. The time she devoted to validating her character and her abilities that transcend the "influencer strata" enabled her to step back from YouTube and cultivate celebrity-level reverence from the world.
Chamberlain still shows up authentically with each platform and continues to be open about many aspects of her life. Topics like her adoration of granny panties to the harrowing effects that weed has over her are not off limits on her podcast.
However, she is much less accessible than she once was. While building her brands as an interviewer, podcaster, and entrepreneur, she skillfully pulled back from the number of videos she generated and the intimacy involved. For example, she no longer documents herself grocery shopping or going to the beach.
This tactic left a generous desire for any content she produces now. Viewers relish the high-quality cinematic experiences that Chamberlain creates in her videos, sparse as they may be. On the one hand, their permanent attraction to her sprouts from a phantom kinship where they feel like they grew up with her. However, it is also not uncommon for the public to grow tired or contemptuous of public figures that seem omnipresent. Now, with Chamberlain, the Internet is not oversaturated with recent content about her. Subsequently, there is more intrigue with her and her brands.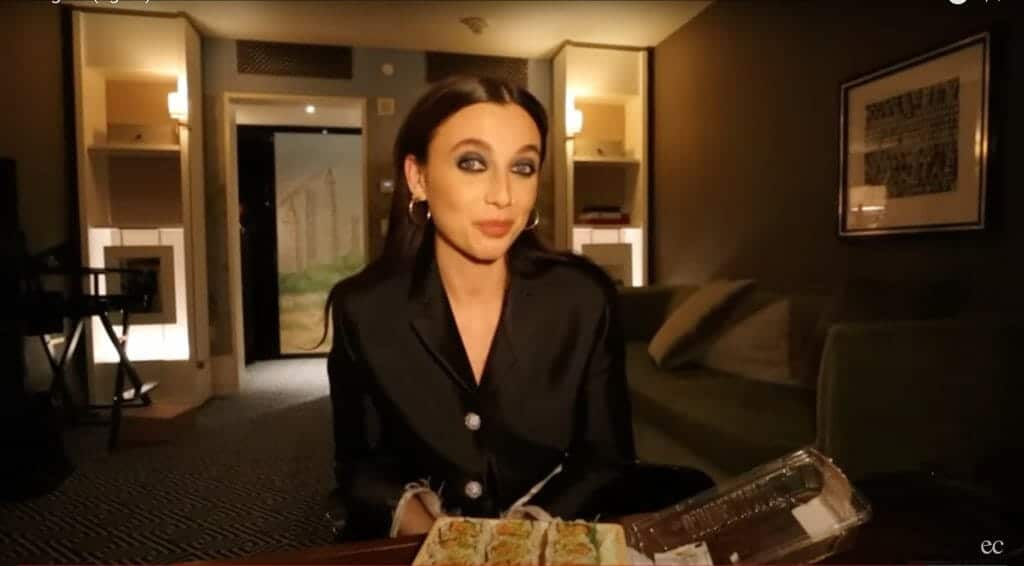 Conclusion
Despite being less personal with her fans, Chamberlain transformed her authenticity into something more potent by identifying her brand's core and running with it. She gingerly removed much of herself from the public while preserving the parasocial friendships with her audience that laid the initial foundation for her success. This was her secret formula to ascend to the celebrity she is now.