Images Via
Do you like music festivals? Do you like beer? More importantly, do you like your beer traveling to you through several miles of pipeline? Then Germany might be the place for you. Because that's where a music festival has engineered an underground pipeline of beer leading straight to the stages.
I know what you're thinking, this all sounds too good to be true. However, you can rest assured that this is not an elaborate advertising scheme *cough cough* Fyre Festival. The Wacken Open Air extravaganza in northern Germany is a very real heavy metal festival.
There will be over more than one hundred performers this year. Among the acts are Marilyn Manson, Alice Cooper and Paradise Lost. The turn out is estimated to be more than 80,000 people.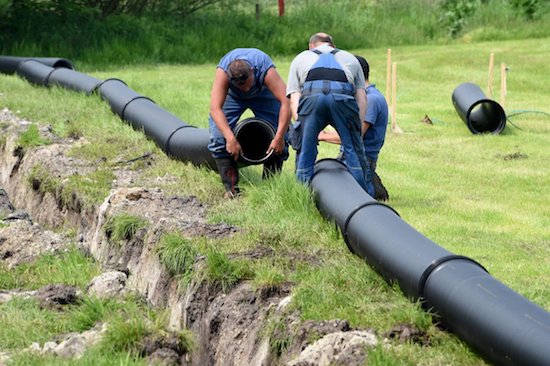 Badass factor aside, this underground pipeline actually promises to help The Waken Open Air extravaganza run more efficiently. Without the barrels of beer traveling to the stages there will be nothing causing traffic and damage to the infield. Along with protecting the floor, the festival goers will no longer have to wait impatiently for the new barrel to be on tap. Tiki toki, tiki toki, oi oi oi!