Image via
Get your bathing suits on and book your flights because one of the biggest water slides just opened in the world.
Summer time is here and the weather is only getting warmer, which means it's time to get a refreshing splash… One of the biggest water slides called the Cyclone opened in Benidorm, Spain. The water slide's 12 stories high, has a major vortex tunnel, and reaches up to 37 mph at the same time making you feel like you're in zero gravity.
Don't you worry though because you won't be alone in the raft since there will be three more other people suffering with you! We love moral support! You'll feel like small ants going down the vortex tunnel and be shook at when going at such high speeds.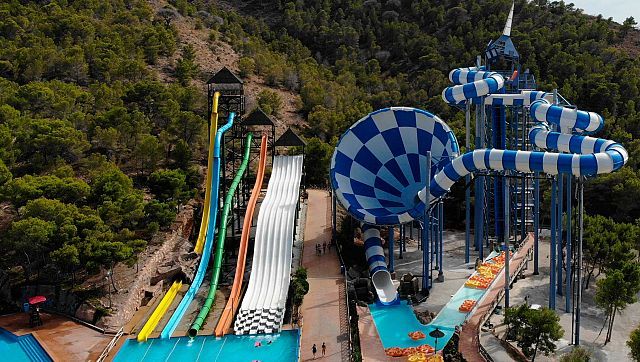 The best news is that the admission isn't overly expensive but just £20, so you won't be making too much of a dent. Sadly though, if you're not living in England, you might need to add flight costs on top of the admission. However, if you're living in Spain, gather your friends and get ready for the time of your lives.
Related Article may you like: WATCH: Ever Wondered How To Waterslide Like a Pro? Well, Here's How…