President Joe Biden announced the creation of an Office of Gun Violence Prevention on Friday. The office, which Vice President Kamala Harris will lead, is the first of its kind. It aims to fight the U.S. epidemic of deaths by gun violence and promote gun safety. 
Gun deaths among U.S. children and teens rose 50%, between 2019 and 2021 according to the Pew Research Center. And in 2022, gun violence killed more than 6000 children, among the 48, 000 individuals total killed in the U.S. as a result of gun violence.
"We all want our kids to have the freedom to learn how to read and write instead of duck and cover, for God's sake," said Biden during remarks in the White House rose garden to announce the new project. Among the hundreds of attendees were survivors of school shootings, who came in support of the new office.
Why Gun Safety Now?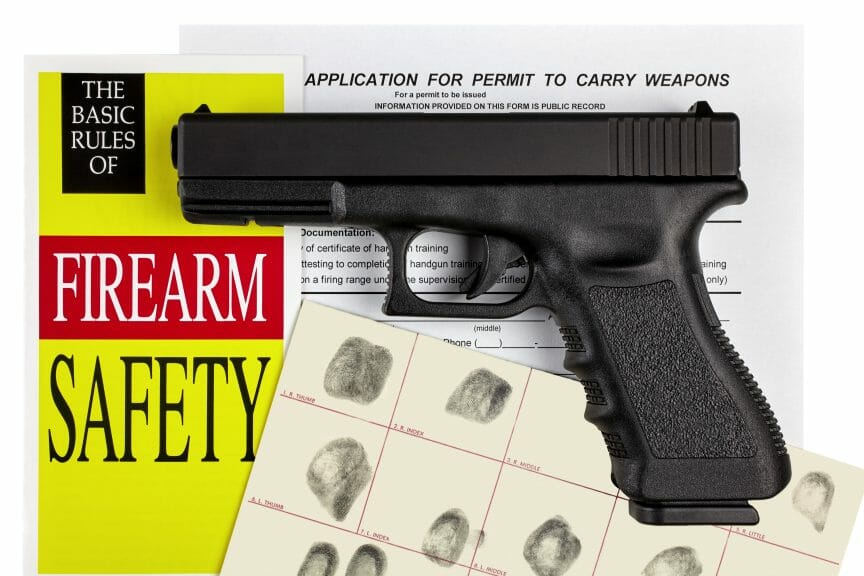 This project comes after years of work by youth advocacy groups pushing the U.S. to enact stricter gun safety laws. Advocacy groups, like Community Justice Action Fund and Everytown for Gun Safety Action, came together this past summer to endorse Biden and his push for stricter gun safety legislation.
On the state-level, three U.S. states passed major gun safety legislation. With these laws, Washington became the tenth state to ban the use of a handgun. Maryland prevented people from carrying handguns on school playgrounds. And Colorado raised the minimum age to purchase a handgun from 18 to 21. All these laws increased the push toward more sweeping national legislation.
Biden's announcement also comes in the midst of his re-election campaign. And following various efforts by his campaign to re-engage young voters. In the last months, climate activism groups, labor unions, and abortion rights activist groups, endorsed Biden. This, according to ABCNews, is a part of Biden's strategy to demonstrate strength among various young party constituencies. He aims to counter skepticism from many Democratic voters about whether he should run for a second term.
The current gun safety office, the most progressive gun safety investment in the history of the U.S., will work similarly to the Federal Emergency Management Agency (FEMA). It will, therefore, coordinate federal responses to shootings. The agency will also connect gun violence survivors with various mental and physical health services.
Gen Z's Perspective on Biden's Plans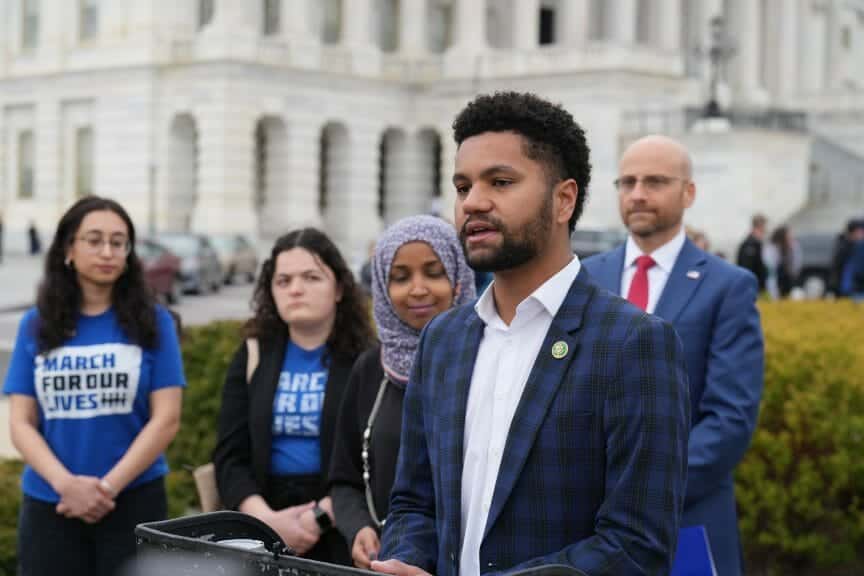 Maxwell Frost, the first Gen Z Congress member and the former organizing director of March for Our Lives, introduced Biden at Friday's announcement. Frost explained that he chose to get involved in politics, largely to protect himself and others from gun violence. "As the youngest member of the United States Congress and the first member of Gen Z, I'm often asked what got me involved in this work," said Frost. "And the answer is quite simple. I didn't want to get shot in school."
Frost was only 15 at the time of the Sandy Hook Elementary shooting. And though the U.S.'s deaths from gun violence still greatly surpass other Western countries, Frost stated that he believes the U.S. is moving down the right path. "We're a winning movement doing very difficult work," said Frost.

While this is a first step forward, David Hogg, co-founder of March for Our Lives and founder of the new political advocacy committee, Leaders We Deserve, told the New York Times that this project is hopefully only the first step of much more necessary action. "It's frustrating — I want more to happen," said Hogg. "But President Biden is with us, and that's the message he's sending today."