On Tuesday, April 25, Washington Governor Jay Inslee signed a gun reform package making Washington the tenth US state to ban handguns and assault rifles.
Three days later on Friday, Colorado Governor Jared Polis signed a legislative package with laws including an increase in the minimum age to purchase a gun. The package also introduces a longer waiting period for firearm sales. The new laws represent increasing legislative responses at the state level to gun violence, which continues to climb in the United States.
As of May 2, guns have killed more than 13,900 Americans so far in 2023, with gun violence now the leading cause of death for US children.
Washington
Washington's ban on purchasing new assault weapons covers 61 kinds of rifles and pistols, including the AR-15. (According to the law, Washington residents who already own the prohibited weapons will be permitted to keep them.) Another law in the three-bill legislative package mandated training for gun purchasers, including instructions on "proper storage, handling, use and transportation practice." The third bill "clarifies legal liabilities for gun dealers and manufacturers" for selling or marketing guns to children or people otherwise prohibited from buying them. "Inaction against gun violence is unacceptable," Governor Inslee told reporters on Tuesday of last week.
Gun rights groups in Washington state are already criticizing the new legislation, saying that it infringes upon Second Amendment rights. Last week, the National Rifle Association filed a lawsuit in the Eastern District of Washington in order to challenge the ban. In a statement, Aoibheann Cline, Washington state director of the NRA Institute for Legislative Action, said,
Instead of arresting, prosecuting and punishing criminals, Gov. Inslee is focusing on restricting the rights of law-abiding Americans who use these rifles for a variety of lawful purposes.

Aoibheann Cline, Washington state director of the National Rifle Association Institute for Legislative Action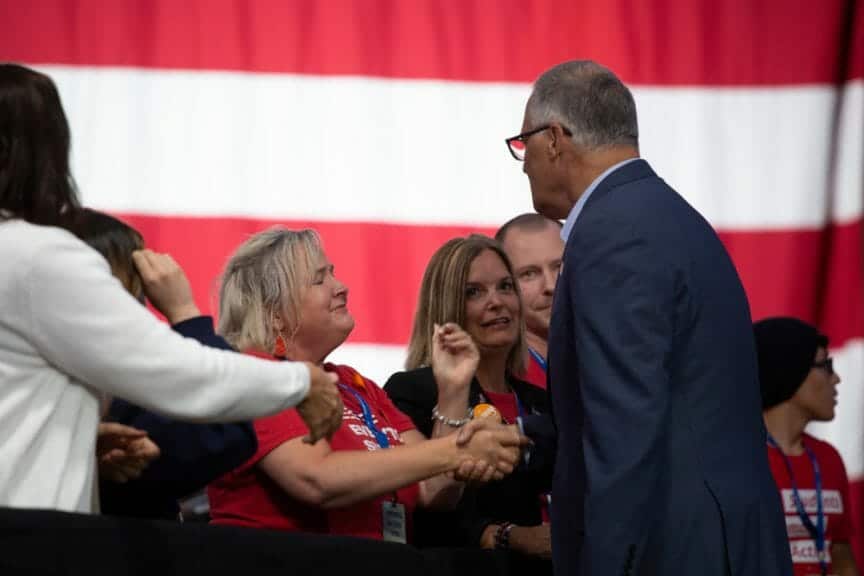 Colorado
On Friday, Governor Polis of Colorado signed four new gun safety bills. One bill raises the minimum age for legally purchasing firearms from 18 to 21 (with exceptions for law enforcement, military, and people with hunting licenses). Another law introduces a three-day waiting period for gun purchases in order to allow for background checks, while a third allows teachers and medical and mental healthcare providers to petition the court to confiscate a person's weapons. The fourth bill reduces legal protections for gun manufacturers and makes them more liable to gun violence-related civil suits.
At a news conference, Polis said,
Coloradans deserve to be safe in our communities, in our schools, and our grocery stores, nightclubs. Everywhere in between, Coloradans shouldn't have to fear the threat of robbery or gun violence.

Colorado Governor Jared Polis
Yesterday, a man was killed in a fatal shooting at an electric vehicle charging station in Colorado.
As in Washington, Colorado gun rights groups are challenging the new legislation. Minutes after Polis signed the four bills into law, the Rocky Mountain Gun Owners group said they were going to challenge the bill changing the minimum legal age for gun purchasers. According to a spokesperson,
This is simply bigoted politicians doing what bigoted politicians do: discriminating against an age.

Taylor Rhodes, executive director of the Rocky Mountain Gun Owners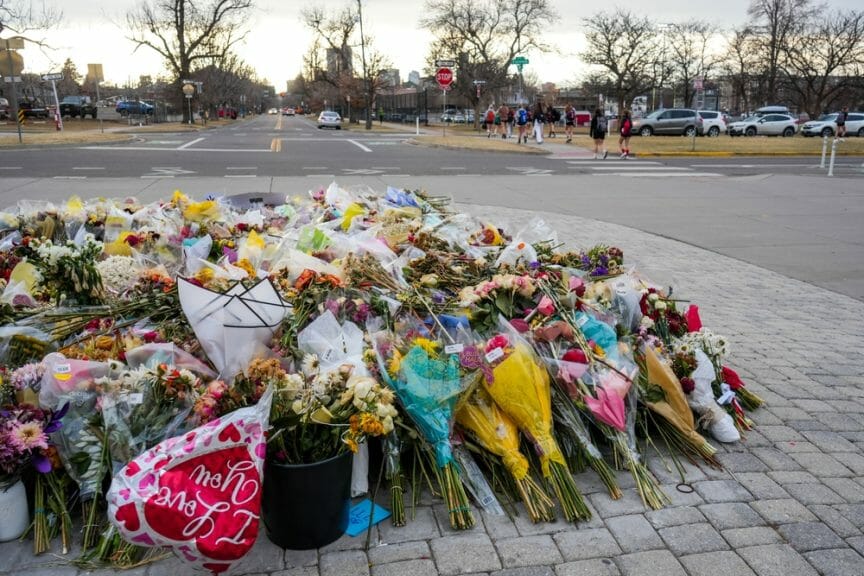 Maryland
Maryland Governor Wes Moore is also set to join Inslee and Polis with new gun safety laws. On Thursday, Moore told reporters that he intends to sign gun safety legislation in response to a Supreme Court ruling from June of 2022. In the ruling for New York State Rifle and Pistol Association v. Bruen, the court ended a requirement for people to demonstrate a specific need in order to get a license to carry a concealed gun in public. Maryland currently has a similar requirement as part of its state laws. In April, the Maryland General Assembly passed a bill that prevents people from carrying handguns in certain specified areas including hospitals, school playgrounds, and polling areas.
According to Delegate Marc Korman, the Maryland House majority leader and a Democrat from Montgomery County,
The goal that we have in passing this bill is not to chip away at Second Amendment rights, as hard as it may be for some minority party members to believe. It's to reduce gun violence of all kinds: gang violence, mass shootings, self-inflicted gunshots.

Democrat Delegate Marc Korman, Maryland House majority leader
The Maryland General Assembly has a Democrat majority. However, the April bill faced opposition from the House's Republican minority members, including Delegate Jason Buckel, the House minority leader from Allegheny County, who said,
I think that this bill ultimately will be much sound and fury signifying nothing, when it comes down to its final implementation.

Republican Delegate Jason Buckel, Maryland House minority leader
Now, one month later, Moore is looking forward to signing new Maryland gun legislation into law. According to Moore, "the Bruen decision by the Supreme Court was wrong—full stop." New laws that Moore is planning to sign include prohibiting people from wearing, carrying, or transporting a handgun in an "area for children or vulnerable individuals" and making it illegal for a person to bring a firearm onto someone else's property (with a specified exception for law enforcement and military). Speaking to reporters on Thursday, Moore said, "We're going through and checking on the constitutionality now, but, yes, I plan on signing them soon."
According to Moore's statement from Thursday,
We have to address the ease in which people are able to get firearms because we know how much that is impacting the basic freedoms of every single Marylander, and that is something that is not going to stand as long as I'm the governor.

Maryland Governor Wes Moore