On March 27, Audrey Hale shot and killed six people, including three children, at a private elementary school in Nashville. What's even more harrowing is this incident is the 130th mass shooting in America in 2023—a year that we are three months into.
What Happened
Police identified 28-year-old Audrey Hale as the perpetrator of The Covenant School shooting in Tennessee City. On Tuesday, the day after the tragic event, police released the footage of Hale entering the school grounds.
The video shows Hale driving into the parking lot before cutting to a surveillance video inside the school. From the in-school camera, viewers see a set of glass doors shattering, followed by Hale climbing through one of the door frames. Then, police received their first call regarding the shooter at 10:13 am. With one rifle slung over their shoulder, Hale can be seen entering and exiting multiple rooms with a second rifle raised.
The same day, police released body cam footage showing the moment officers confronted Hale. After searching the first floor, the responding officers followed the sounds of gunfire to the second floor. There, they find Hale, who is shortly shot and killed by police.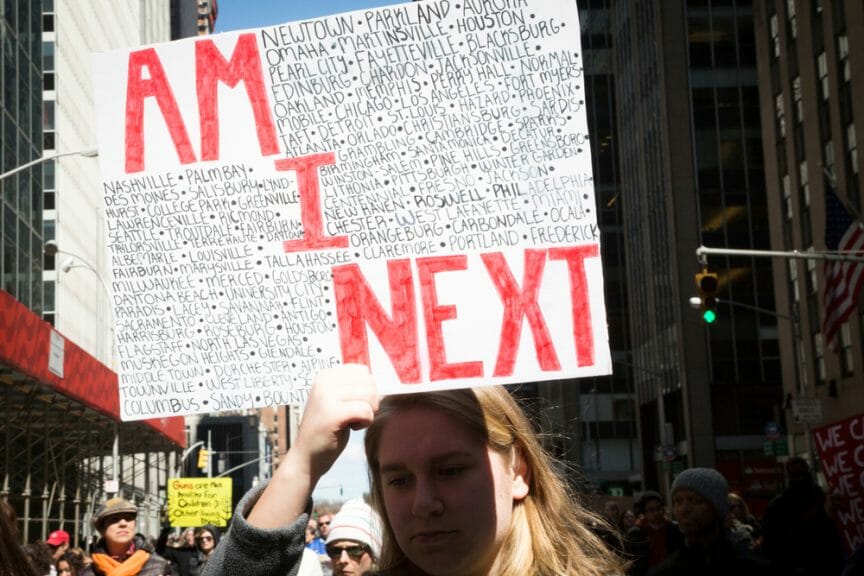 Before the police intervened, Hale killed six people—three adults and three children. The children were identified as Evelyn Dieckhaus, Hallie Scruggs, and William Kinney, who were nine years old. The adult victims were 61-year-old substitute teacher Cynthia Peak, 60-year-old school head Katherine Koonce, and 61-year-old custodian Mike Hill.
Why it Happened
Police have yet to identify a clear motive, though they assume Hale resented the school. Hale had no previous record but attended the school for two years as a child before transferring to another. Additionally, Hale identified as transgender, though police do not know if that played a role in the shooting.
Following that, authorities claim Hale had carefully planned the attack using detailed maps and surveillance information. However, they do not believe Hale had any specific targets in mind and added that it seemed Hale planned also to attack other locations. Police mentioned that Hale left behind writings, which investigators are studying.
"This school — this church building — was a target of the shooter. But we have no information at present to indicate that the shooter was targeting any one of the six individuals who were murdered."

Don Aaron, Nashville police spokesperson
The Bigger Picture
Being the 130th mass shooting in the US this year, many Americans are (once again) asking for changes in gun laws. This is not an isolated incident, as it's not the first and, unfortunately, won't be the last. We have gotten to the point where incidents of gun violence are horrifying, yes, but not surprising: it's just another day in America.
Joe Biden pledged to take action on gun violence two years ago, characterizing its presence in America as an "epidemic" and an "international embarrassment". Following this tragedy, he renewed his call to ban assault weapons.
On the other hand, Republicans are also using this shooting to further their agenda. Senator Josh Hawley pointed out that the attack at a Christian school was "targeted, that is, against Christians". He asks, thus, that authorities designate this as a hate crime, with fellow Republican leaders backing him.
Additionally, since Hale was transgender, conservatives have unleashed a new wave of anti-trans rhetoric. Though cis men most commonly perpetrate mass shootings, Republicans are trying to connect violence to transgender people. Tucker Carlson identified Hale as the "Trans Killer" with the caption, "we are witnessing the rise of trans violence." Rep. Marjorie Taylor Greene tweeted that hormone treatment could have played a role in the shooting, though there is no evidence Hale was on hormone therapy.
On Monday night, conservative commentator Matt Walsh tweeted, "left-wing trans extremists are violent, dangerous people". Though, according to a Washington Post analysis, since 2006, 96% of 340 mass shootings with a single shooter were committed by men. And, with this tweet:
Does it seem like the transgender community is to be blamed for perpetuating gun violence?