The former Prince of Wales, now King Charles III of Britain and the Commonwealth, has spent his life preparing to accede his mother as monarch and take the throne. But now that he has finally become King, what will this entail?
The British Monarchy
In 1066, William the Conqueror invaded England and began Norman rule of the country. This is widely considered the start of the formal beginnings of the monarchy and would continue on until the English Civil War, which began in 1642 and ended in 1651 with the victory of the Parliamentarian "Roundheads" over the Royalist "Cavaliers". Following the execution of Charles I, between 1649 and 1660, England became a Republic under the rule of Lord Protector Oliver Cromwell. After Cromwell's death, however, the Republic quickly collapsed, and the son of Charles I (Charles II) became King again with the 1660 Restoration of the Monarchy.
In 1707, the Acts of Union were passed by English and Scottish Parliaments, uniting the two countries and forming the creation of the United Kingdom under Queen Anne, the then-monarch. Later that same year, Wales would join the Kingdom. Ireland would also become part of the UK almost a century later in 1801. It was through this lineage that Victoria would become Queen in 1837 until her death in 1901. Victoria would be succeeded by her son Edward VII, who himself would be followed by George V, the grandfather of Elizabeth II.
Elizabeth's reign of 70 years was the longest in British history, and the second longest ever in history after Louis XIV of France. To many, her rule was a rock of stability in an ever-changing political environment, and her death marks the end of an era. This leads to one question: how will Charles compare?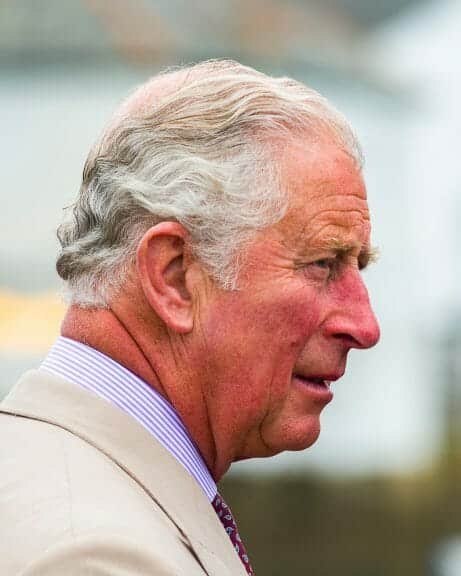 The Life of Charles III
Charles was born in November 1948 to his mother, Princess Elizabeth, and his father Philip, Duke of Edinburgh. He was three years old when his Grandfather George VI died and his mother became Queen, making him first in line to the throne. He attended Gordonstoun Boarding School, and would go on to earn a Bachelor of Arts degree at Cambridge University. After graduating, he would serve in the Royal Air Force and the Royal Navy for five years. In 1977, Charles would meet Lady Diana Spencer: he would propose to her in February 1981, and they would marry five months later. Diana and Charles would have two children, William in 1982, and Harry in 1984.
However, while their marriage began strong, by 1986, the couple's relationship was falling apart. Charles had started an affair with Camilla Bowles, and Diane reportedly had affairs with her bodyguard Barry Mannakee, and later with Major James Hewitt. In December 1992, the two announced they would separate, and in August 1996 were divorced. A year later, Diana was killed in a car accident in Paris. Charles would attend her funeral, which took place on September 6th at Westminster Abbey. In 2005, Charles would marry Camilla in a civil partnership rather than a traditional church wedding, as they were both divorced. While Elizabeth and Philip did not attend the ceremony, they did appear at the service of blessing and later held a reception for the two.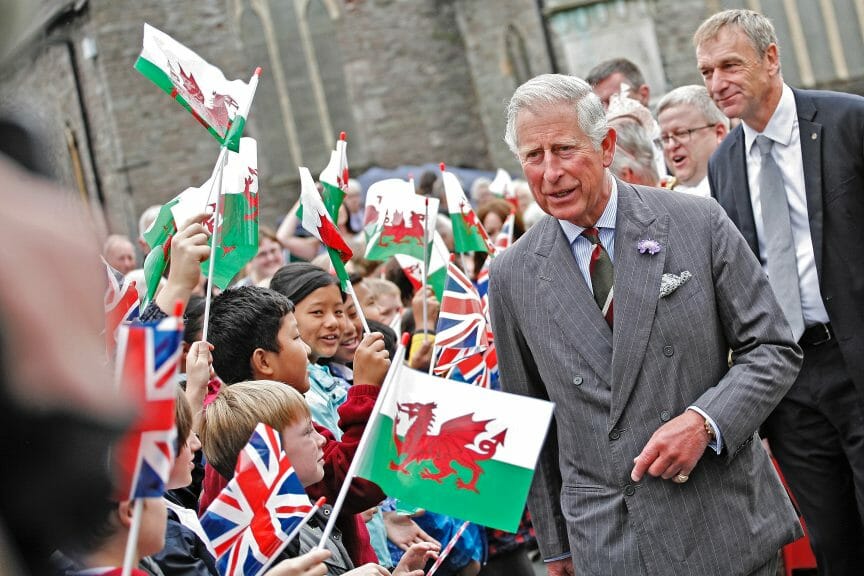 What Will Charles' Reign Look Like?
For several decades, Charles has expressed a keen interest in humanitarian and environmental issues. In 1976 he founded the Prince's Trust, a charity for helping young people get their lives back on track. Since then, he has established 16 charitable organizations which he governs, and he is the patron of over 400 charities and organizations. He has also continued to promote environmental awareness and has developed an interest in organic farming, establishing his own brand of Duchy Originals in 1990. Perhaps most prominent when looking at Charles' public image is the criticism he has received from the media over numerous topics, such as his infidelity during his marriage with Camilla, as well as his tendency to express strong opinions on politics despite the monarch's expectation to remain impartial on such matters.
As monarch Charles will undoubtedly have a lot less time than he has in previous years, and his pursual of personal interests will be much more restricted. While Charles' reign is unlikely to be as significant or as popular as that of Elizabeth's, the responsibility that he has taken on as King of the UK is a much heavier burden than that of an heir-apparent. As such, it is probable that Charles will become much more cautious than he has been in the past, and will follow in his mother's footsteps in reserving his judgment when it comes to politics.