As we are in the thick of finals week, students are more stressed and busy than ever. It can get overwhelming when professors throw everything at you at once. Moreover, on top of your job, moving out or your social and home life can make things seem unreachable. It is important to be productive, even if it is a self- care day. Here are 6 hacks to stay productive, even if the world seems like its crashing.
These 6 hacks can boost your productivity. Productivity can show your growth personally, financially and creatively. Even just using one of these hacks in your day to day will show an improvement in your life.
Hack #1: Prioritize Your Tasks
This is the basis of getting things done. Make a list of your weekly or daily tasks that need to be completed before you go to bed. Lists can help categorize different tasks or activities. It can also help to rank these tasks of urgent or fast approaching deadlines. Another way to do this is getting a planner. A simple planner can be found at 5 Below or Target.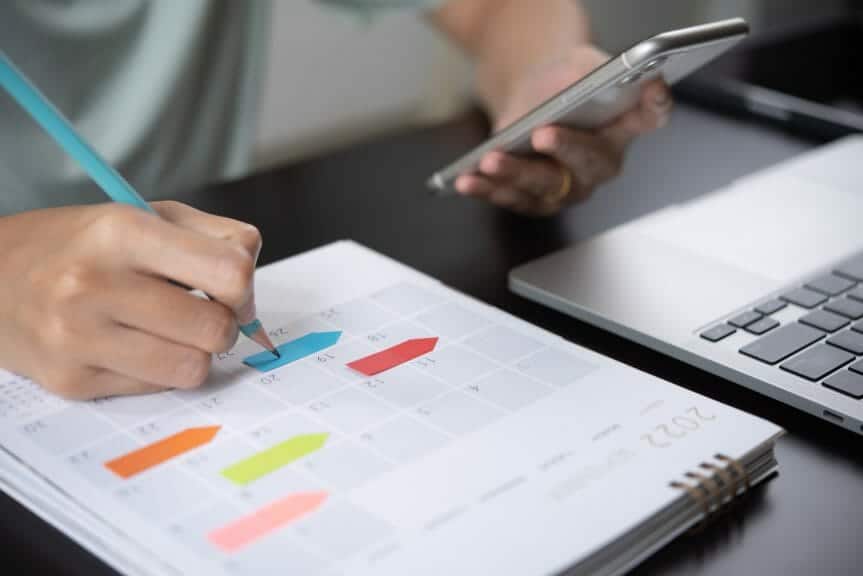 It is a great technique to write out goals or deadlines because it allows for organization. Even writing it in your Notes app on your phone can really help focus in on certain things. It also can help combat laziness or feeling anxious. Knowing what your next 'move' will be helps avoid procrastination which then causes stress.
Hack #2: Use Time-Blocking
Time-Blocking is when your set certain hours out of the day that are reserved for a certain task. A simple day plan or even weekly plan to help prevent anxiety and laziness. This is easily done on your phone or computer. It is also helpful to create reminders on your phone. Another helpful thing while doing this is putting your phone on Do Not Disturb mode, so the focus is mainly on that task.
Remember to block out time for sleep!
Hack #3: Minimize Distractions
We all know in 2023, there are more distractions to even count. Phones, laptops, TV shows, the possibilities are endless. As mentioned before Do Not Disturb mode is the most helpful tool to avoid your electronics. Also, taking a deep breath or small mindfulness moment to rid yourself of distracting thoughts. To study, put light music or white noise on low to create a good mood. If you need to clean, play energetic music or listen to a podcast.
Hack #4: Take a Break!
This hack works well with time-blocking. Make sure you keep time aside to focus on less important tasks; even if that is sleeping! If you are constantly on go, your brain will lose focus and be less efficient. According to The WellBeing Thesis, taking a break can reset your mood, allowing you to be refreshed and recharged.
Hack #5: Use the Pomodoro Technique
This is a technique from the late 1980s. Breaking down a certain amount of time into intervals of work then rest. This is often popular in working out. Say you have 4 hours of nothing before work or school. You do 25 minutes of studying, and then small time of rest and so on. As you go more and more, the breaks can become longer and the work part can shorten. This makes you feel more motivated.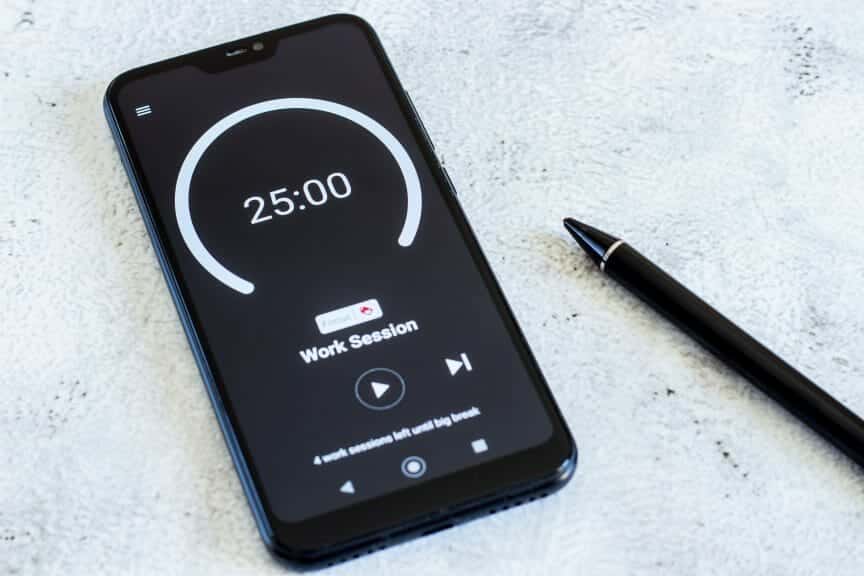 Hack #6: Self-Care
Saving the best for last, self-care is so important! Without putting yourself first, none of your tasks will be done by the best version of yourself. Self-care is different for each person. Some prefer a run, their favorite meal, or a bubble bath and face mask. People who do not have a self-care routine are often stressed and flustered.
You need time for yourself in order to continue to work hard. Whether this be in school, your job or a personal goal. Self-care is a must in order to be productive.
Hacking your Productivity
These 6 hacks can help be productive and achieve your goals. Although this time period is full of stress and being overwhelmed, it is important to prioritize not only your goals and tasks but your health. Self-care can help boost your confidence, along with the other 5 hacks. Good luck!