There is no doubt that when the sun comes out, most of us get a little too excited! Especially if you're from the UK, the tiniest hint of summer, and we're in our bikinis catching some rays. However, with the UK issuing its first weather warning of the year, it's worth reminding ourselves of the dangers of the sun.
A small dose of sun and UV is good for us. Both physically and mentally, the sun can be beneficial. However, it is about finding an important balance.
Melanin is a substance in our body that causes skin pigmentation. Those with fair skin have less melanin than those with darker skin. Melanin protects our skin. That is why those with fairer skin are more likely to burn. This doesn't mean that those with darker skin don't need to use protection.
Immediate symptoms of too much sun exposure include:
Redness. This may come over time, for many people don't realize they are burnt until a few hours after being in the sun
Hot skin to the touch
Pain
Dehydration. It is crucial to keep drinking a lot of water when you are in the sun for long periods of time.
Tiredness
Nausea and Vomiting. This can be an indication of sunstroke and are symptoms that shouldn't be ignored.
Long-term risks of sun exposure
Increased risk of skin cancer
Premature skin aging
Discoloration of skin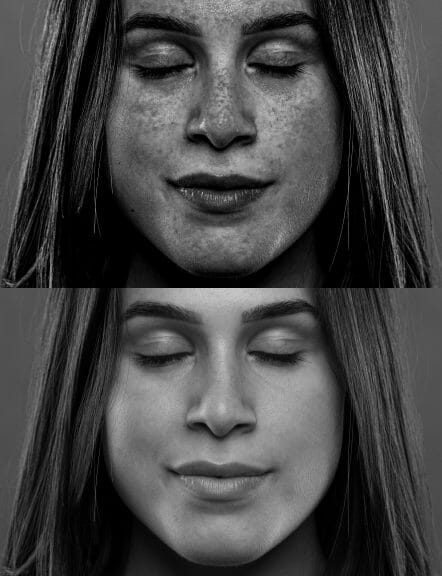 The risks of prolonged sun exposure without protection are huge both in the short and long term. To help protect your skin from the sun, you should wear sunscreen, avoid the sun if possible between 11 and 3 (the hottest part of the day), and use clothing such as hats to keep your skin covered.
What are UV Index Levels?
You may have seen or heard of the UV Index Level, it's that little number on our weather app that basically indicates how powerful the sun is. It is a measure of radiation levels. But what does it actually mean?
There are three times of UV. UVC, UVB, and UVA.
UVC is the most dangerous type of UV radiation; however, it is absorbed by the earth's atmosphere before it reaches the earth's surface… so we don't really need to worry about that one.
UVB is the next most dangerous, it is the one responsible for all the burns. It penetrates the first layer of human skin. It is also a main source of Vitamin D.
UVA s the most common type of UV, with 95% of all UV that reaches the earth being UVA. It is present all year round and contributes to premature aging.
The UV Index specifically is a way to track the UV on a certain day and help us make decisions/ be aware of the dangers. The levels range from 1-11+.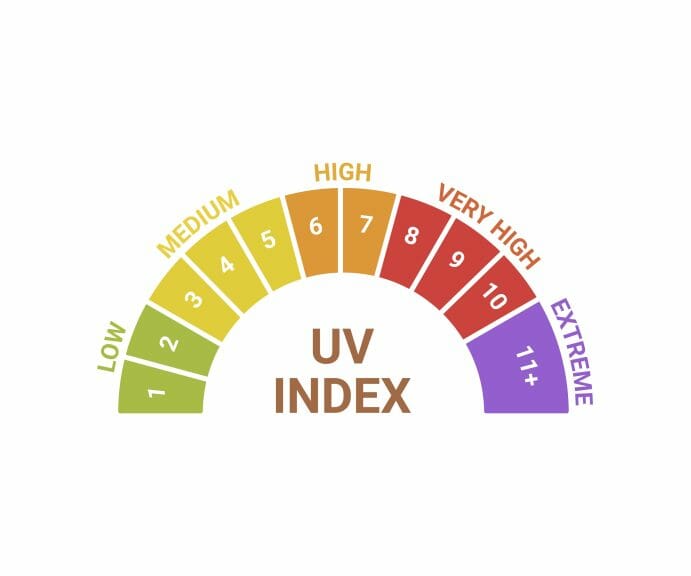 0-2 means minimal risk, 3-5 is moderate risk, 6-7 is high risk, and 8 and above is very high risk. For context, in June and July, countries such as Spain regularly reach a UV level of 9, and those like Kenya can reach levels of UV 10 all year round.
The UV levels in the UK, on average, reach 6 or 7, with a peak at the end of June. Sometimes it can reach as high as 9, although this is rare. This is why locations such as Spain are popular holiday destinations, people flood to the sun.
UV levels reach a peak around midday. Suncream is recommended in the summer months between 9:00 and 17:00.