What's Men's Grooming Day, you ask? (I'd never heard of it either). Picture this: it's a day that's all about confidence and self-care for men. Can you imagine that? So embrace it, boys! We know you don't often feel like you can take care of your appearance.
We're tired of the notion that grooming and self-care are feminine. Taking care of your appearance not only makes you look good but also positively affects your psychological well-being. (Not just women's well-being!)
That's why we love that there's a day dedicated to men's grooming. Taking place on the third Friday of every August, use today as a reminder to take care of yourself.
Whether you fancy yourself as a bit of an expert or you're more of a newbie, we know the vast world of men's grooming products can be overwhelming and difficult to navigate. That's why we've rounded up a list of 10 essentials you can easily add to your routine.
1. Optase Life Bright Eye Drops
We're kicking off our round-up with a product that wouldn't be on most people's radar…eye drops! Optase is coming through with their Bright Eyes, which help to instantly whiten your eyes and eliminate redness, leaving them refreshed and glistening. Minimal effort but maximum effect.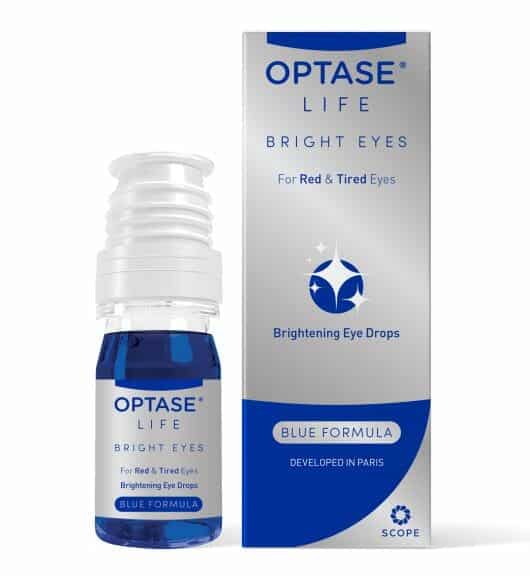 2. M&S Black Pepper Eau de Toilette
If there's one thing about men, it's that their aftershave is always stronger (and sometimes nicer) than perfume, so we had to add a fragrance to our list, and what better than a dupe? The M&S Black Pepper Eau De Toilette supposedly smells the same as Davidoff Adventure. Nothing brings confidence quite like a new aftershave.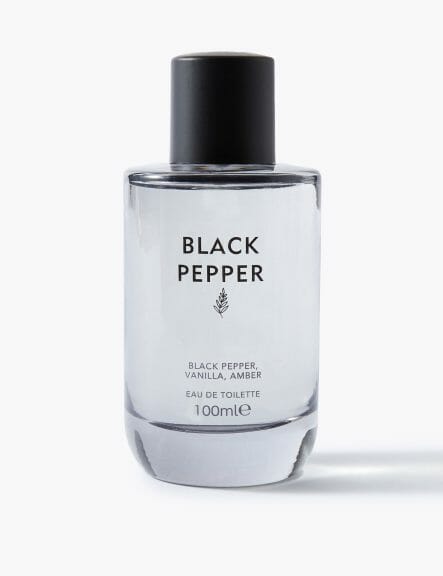 3. Alpecin's Sport Caffeine Shampoo
We can't have a product roundup without a bit of haircare. This one's for those of you who suffer from hair loss: Alpecin's Sport Caffeine Shampoo. If you're sporty and demand a lot from your body, then you're likely to see a bit of hair loss (completely normal btw). This shampoo formula meets the increased energy demands and supports natural hair growth. No silicones either, which is a big yes from me!

4. Men's Ball Grooming Kit by Manscaped
Nothing says Male Grooming Day more than a bit of intimate grooming, and what a find this was. For £140 Manscaped has created a kit that includes an electric trimmer, an ear and nose trimmer, anti-chafing ball deodorant, ball spray toner, disposable shaving mats, a travel bag, and anti-chafing boxers. Surely that's any man's (and their partner's) dream.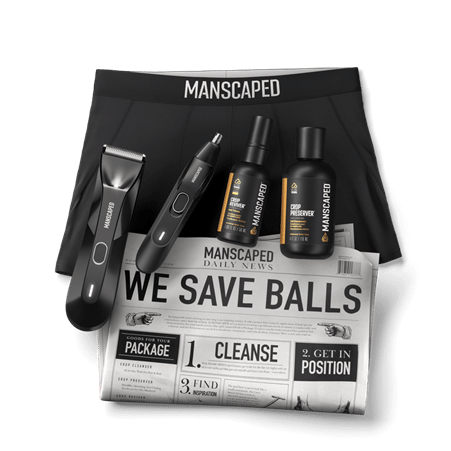 5. Men Expert Barber's Essentials Beard Grooming Set by L'Oreal Paris
Next up is a duo of products for anyone with a beard or facial hair. The L'Oreal Paris Men Expert Barber's Essentials Beard Grooming set includes a beard, face, and hair wash and a beard and skin oil. Perfect if you're new to the art of facial grooming.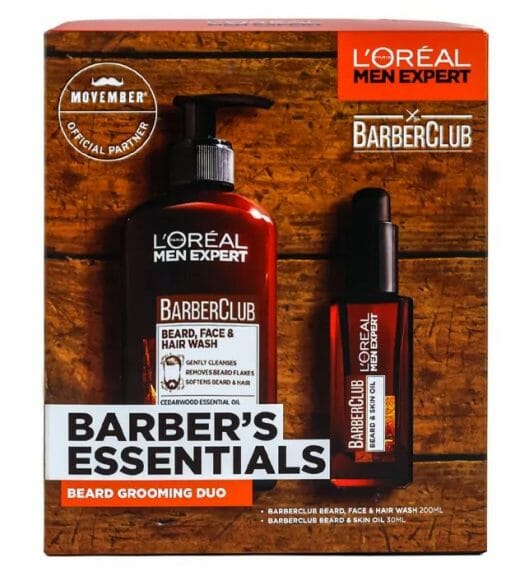 6. Men's Travel Grooming Set Essentials Kit
If you're on the move a lot, this could be a great option for you. The Men's Travel Grooming Set Essentials Kit from eBay contains 10 tools to maintain your looks on your travels. From a lint brush to nail clippers, I'd say this set pretty much has you covered.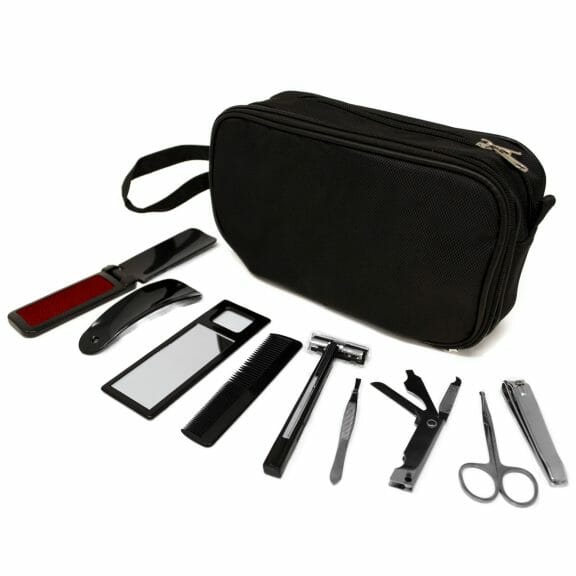 7. Bull Dog Skincare Anytime Daily Hydrating Gel Cream
Amazon is really doing bits with deals at the moment; they're selling the Bull Dog Skincare Anytime Daily Hydrating Gel Cream for a tenner! The moisturiser is packed with antioxidants to help protect the skin from the elements, and it's super sustainable, so there's nothing not to like.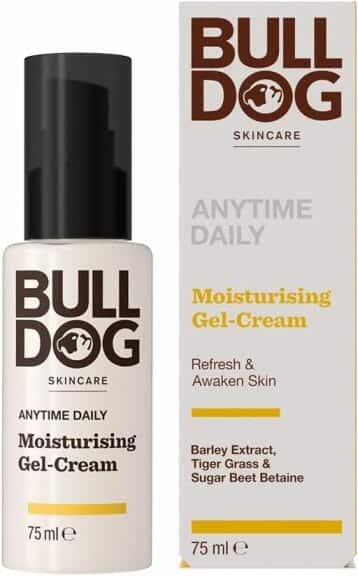 8. SPF 25 Defense Lotion by Lab Series
This SPF 35 Defense Lotion from Lab Series had to get a mention. I will forever talk about the importance of SPF, so boys, note this down! This product immediately helps prevent premature signs of aging, softens and smooths texture, and leaves you calmed, soothed, and shine-free.
9. Mint and White Tea Advanced Formula Lip Balm SPF 25 by Anthony
Let's not forget about the importance of lip balm and how cracked lips are a definite no. This Mint and White Tea Advanced Formula Lip Balm SPF 25 from Anthony will ensure your lips are conditioned and protected with a complete matte finish. It's formulated with all sorts of ingredients that moisturise and soothe dry, flaky lips.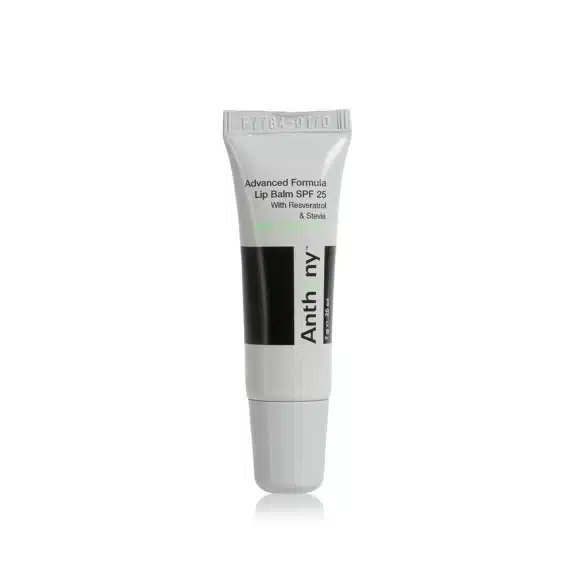 10. Elemis Grooming Collection
And last but not least, we've got the Elemis Grooming Collection, which has all the skincare you could possibly want in one luxury travel bag. It includes five products, including the iconic Pro-Collagen Eye Revive Mask and a full-size Daily Moisturiser Boost. Perfect.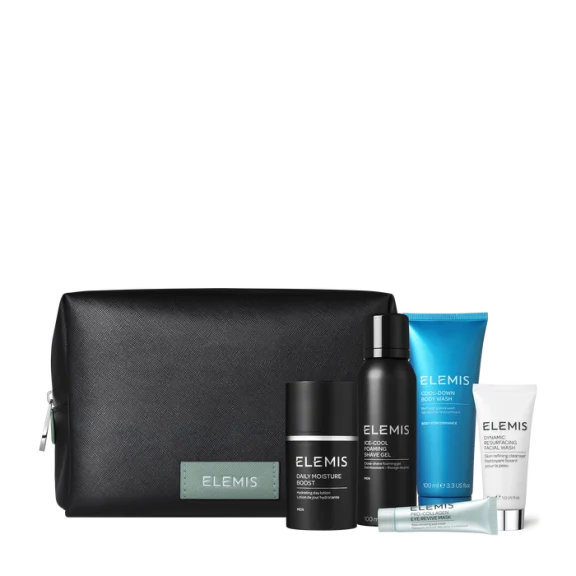 The variety of products should have given you some food for thought this Men's Grooming Day, and remember, self-care is for everyone, so enjoy it and happy grooming!