One Airbnb in Texas takes the humble holiday residence to the next level – The Redwood Tree Haus. Not only is it a treehouse which would satisfy anybody's inner child, but it comes complete with two bedrooms, a living room, pool with swim-up bar, and a children's play area.
The Redwood Tree Haus can accomodate eight people with a total price of £269, which breaks down nicely to £33 per person. Meanwhile, the pool's swim-up bar can seat up to seventeen people.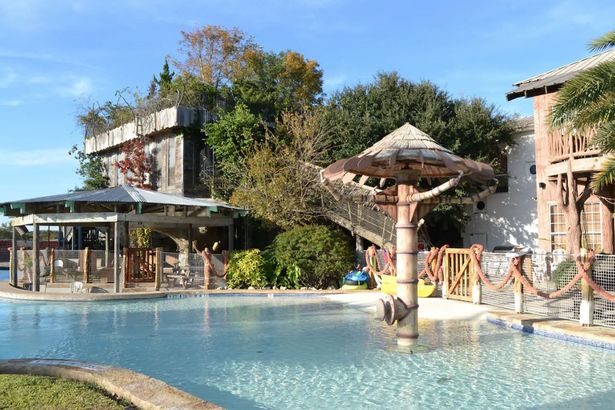 This pool – which looks like it could have been plucked straight out of a Disney resort – also comes with its signature masses of people. Redwood Tree Haus is only one of four tree houses, so the pool and its many-seated swim-up bar will have to be shared with other tree-dwellers.
If the novelty of staying in a treehouse isn't enough to delight children, the treehouse also is home to a children's playground, which includes rustic slides, swings and ropes.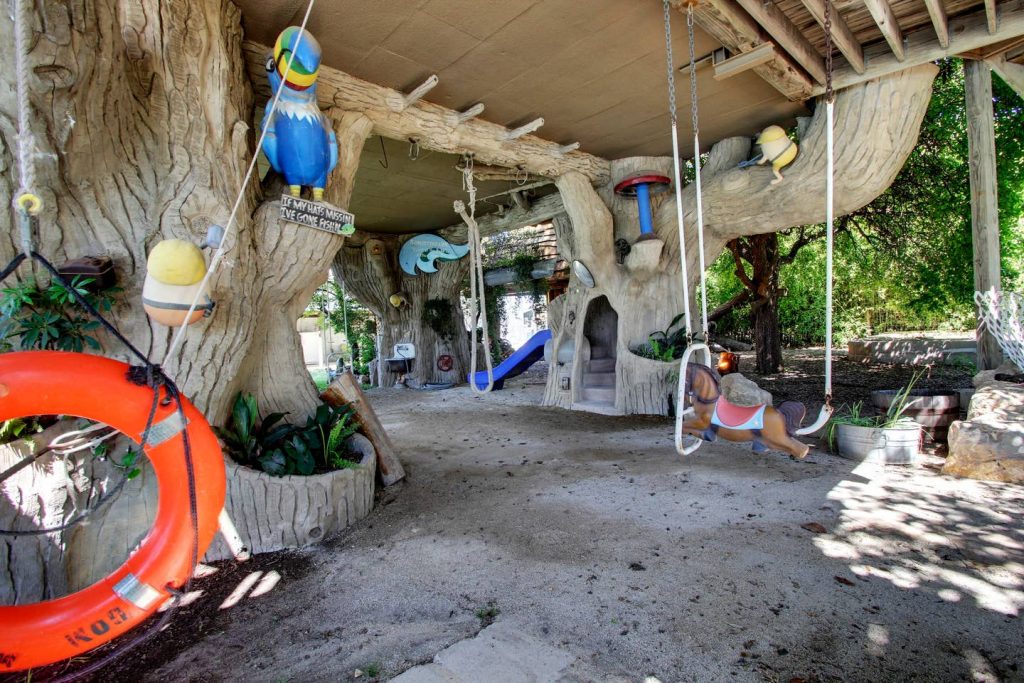 With a wooden-carved exterior that doesn't quite blend into the surrounding nature as elegantly as Lord of the Rings' Rivendell, the treehouse does as much as it can muster in the real world to create a fantasy feel. Trees cover the roof of the house, which "Due the nature of having dirt and trees above Redwood on occasions with hard rain it's possible to have a small leak on roof." The treehouse's kitchen boasts Ent-like furniture in which a microwave and fridge are enclosed: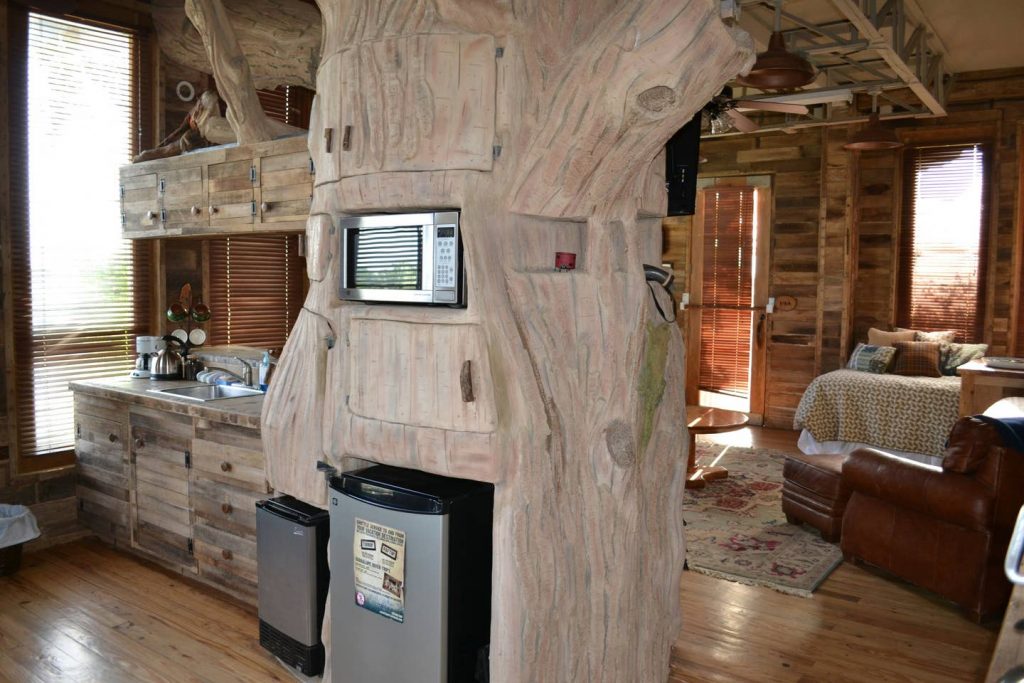 The walkway to the tree house is not all dissimilar to a fantasy portal: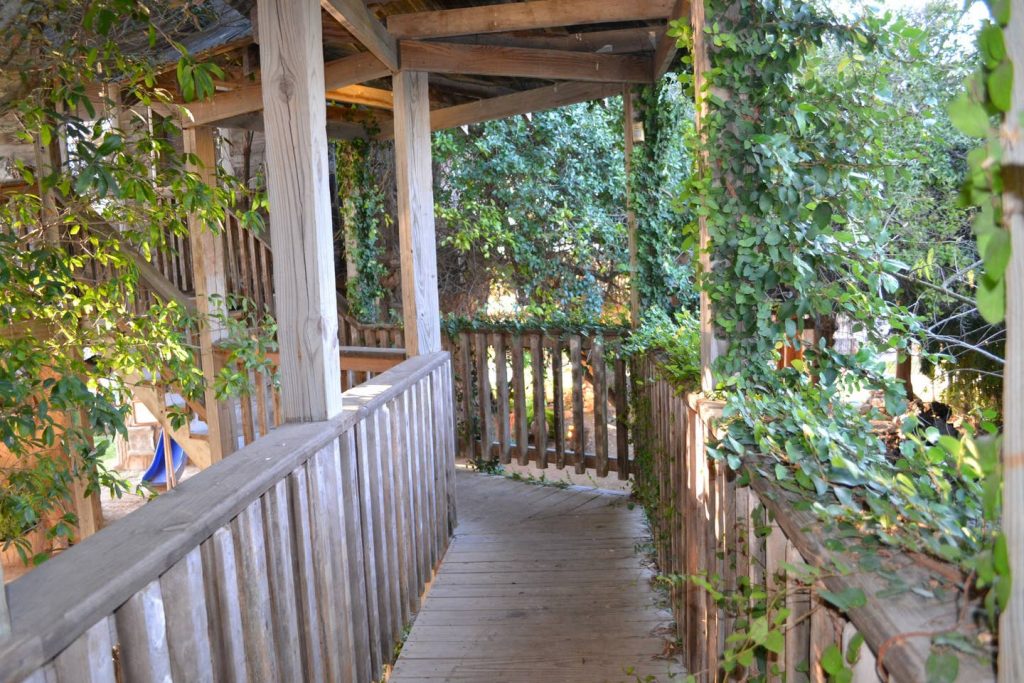 However, although the property is situated within nature, they only accept small dogs that are less than 25lbs, which must be "housebroken, licensed, vaccinated, well behaved, non-aggressive, and pest free". So, be prepared to wave goodbye to your overweight, flea-ridden Great Danes if you want to stay in this tree house.
Note: if you live outside of the US, you will have to take a flight to go on this tree house holiday. Due to the COVID-19 pandemic, the US has imposed a travel ban on flights from the UK and Europe. Even if you are in the US, people should stay at home and enact social distancing. It looks like this fantastical treehouse will have to remain a fantasy until the aftermath of the COVID-19 pandemic.
To take your mind away from the simultaneous panic and monotony of social distancing and self-isolation, indulge your imagination by looking at pictures of one wintery fairytale treehouse.
Featured image via: Airbnb.