Pilots in California may not have to worry about storing their airplanes in hangars soon! A suburb in California created a center just for plane-owners.
Cameron Airpark Estates, near Sacramento, California, is a residential airpark where your neighbors have hangars, and where planes on the streets are as common as cars.
This isn't the only residential airpark. There are 640 residential airparks globally. However, Cameron Airpark Estates is said to be one of the nicer ones. The only home in the Estates for sale costs $1.5 million.
The commune was built in 1963, along with the Cameron Park Airport, and is home to 124 houses, with 20 empty lots left. The roads are 100 feet wide so that pilots can taxi their planes from airport to doorstep.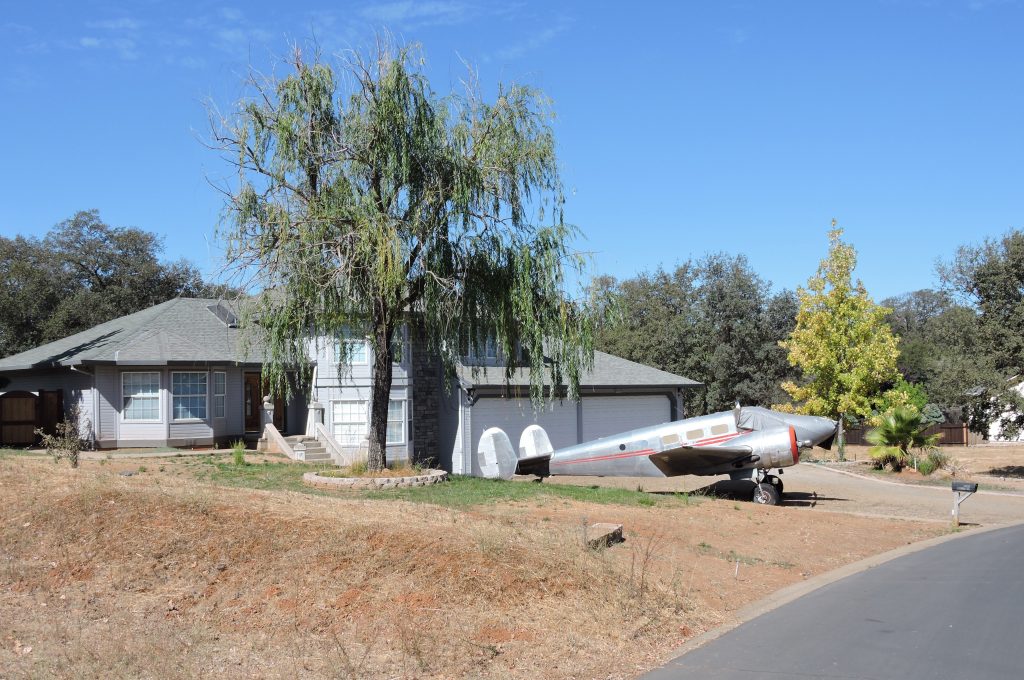 Cameron Park Airport's manager Kevin Cooksy said that the airpark's roads are actually wider than the airport's runway since they're designed for planes and cars to pass one another safely.
What else is unique about the neighborhood? Street signs and mailboxes are built at lower than 3 feet so that airplane wings don't knock them over. Streets are all named in the spirit of aviation, like Boeing Road and Cessna Drive. Other unique quirks to a neighborhood designed for pilots are that street signs and mailboxes are built extra-low, at less than 3 feet, so that they don't get clipped by planes' wings, and that street names are all appropriately aviation-themed, from Boeing Road to Cessna Drive.
The plane-owning residents also have remotes, similar to garage door openers, that allow them to open the gates to the airport at any time they want.
The neighborhood usually hosts plenty of annual events, from Halloween parades to Christmas parties. These get-togethers are attended by most of the community attends — though these events are currently on hold.