Start-up Zephyr Aerospace have invented a double-decker seat type they envision in planes of the future.
In the wake of the coronavirus crisis, industries are finding new ways to work in safe and healthy ways. One hit the hardest is the flight industry: flights are reduced by almost 50% compared to this time last year. With national lockdown bans, flights have been hard to come by. Even as some countries have eased of restrictions, trips abroad have been discouraged, both by governments and disgruntled locals.
Yet, if, as the WHO suggests, the worst is yet to come, no industry – especially the flight industry – is in the clear. In order to succeed in the long run, many have taken to new innovation to continue making profit.
Zephyr Aerospace CEO Jeffrey O'Neill actually came up with the double-decker plane seat over two years ago. Due to this, the double-decker seat has many benefits outside of social-distancing protections.
O'Neill says he found inspiration on a flight from New York to Singapore. Though being on 'the best rated airline in the world,' he found himself unable to get to sleep. This difficulty drew immediate comparison to his time on an Argentinian bus that contained bunk-beds to allow passengers to sleep. Why couldn't a similar design be used on planes?
He got to work on his so-called napkin drawing, and two years later has a life-sized mock-up. He says his mock-up proves the idea is not only good, but also feasible.
How do the double-decker seats work?
Zephyr Aerospace's double-decker seats allow the passenger to choose how they fly: sitting upright, lounging, or lying flat. Though this kind of model has been seen in the more expensive options for flying, Zephyr Aerospace designs for economy.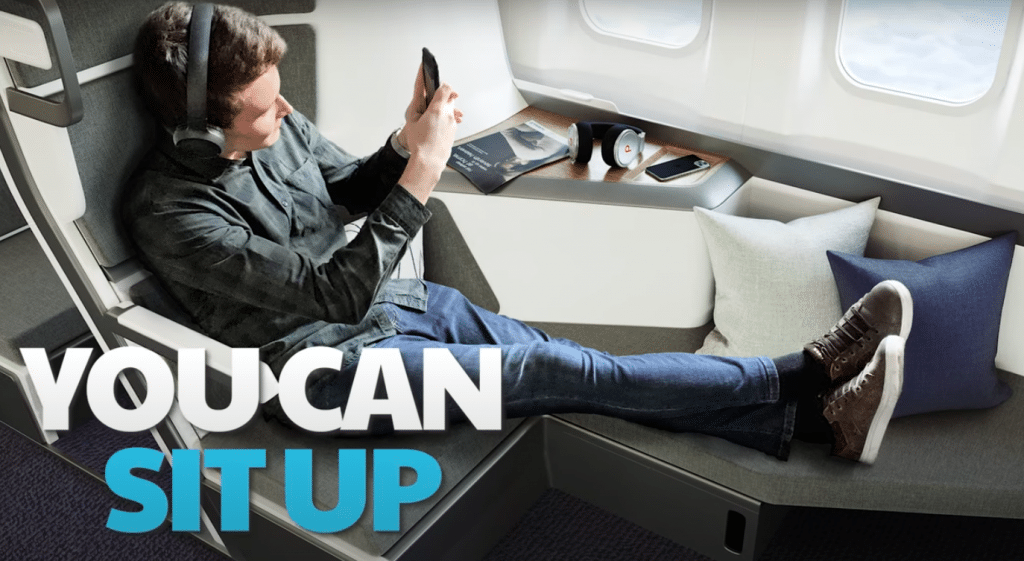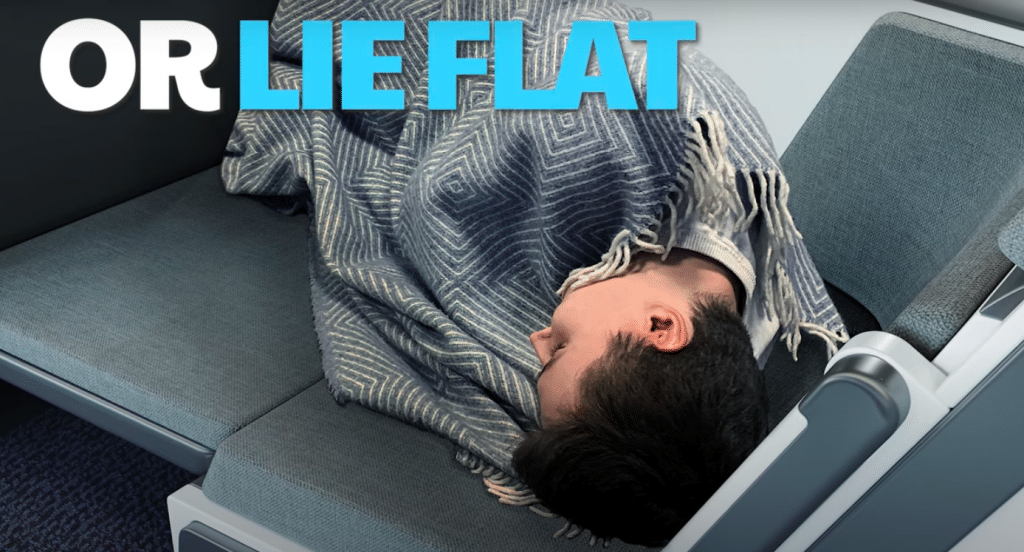 The seats configure in a 'stacked' formation, allowing for a second row of seating. This will appear in the place of overhead baggage storage. Benefits of this include increasing capacity by 20%+ on long-haul flights, and reducing costs for airline by 'unbundling expensive meals, baggage and other premium amenities, offering the lowest price in the industry for a lie-flat bed.' Passengers would access the upper seats via a ladder.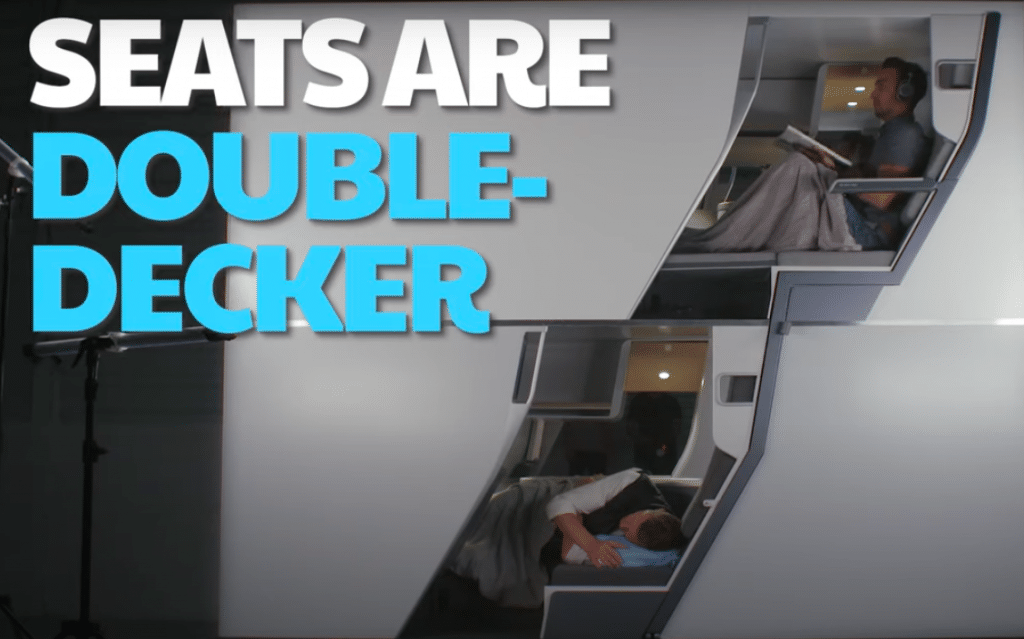 For airline companies, Zephyr Aerospace's plan could be quickly implemented. The seats are set to be fitted onto already existing cabins. They are designed for all-aisle access across a 2-4-2 combination.
O'Neill says he has spoken to four different airlines already. Maybe these seats will be in our lives sooner than we think.
Featured image via