Whilst most of us have just updated our iPhones to iOS 14 or 14.1, and are experiencing a creepy new orange light which tells us when we're being watched, the tech-whizzes at Apple have been planning for the next update. This will include new emojis, which will probably cause a few complaints but only amongst people with nothing better to do than to get angry for no reason. 
The new emojis will include a transgender flag (white, pink and blue) and gender-neutral Mx Claus. This Christmassy emoji is non-binary inclusive and depicts a person wearing a Santa Claus hat and glasses. There is also now an option to have either gender wearing both the tuxedo and the bridal outfit with the wedding emojis.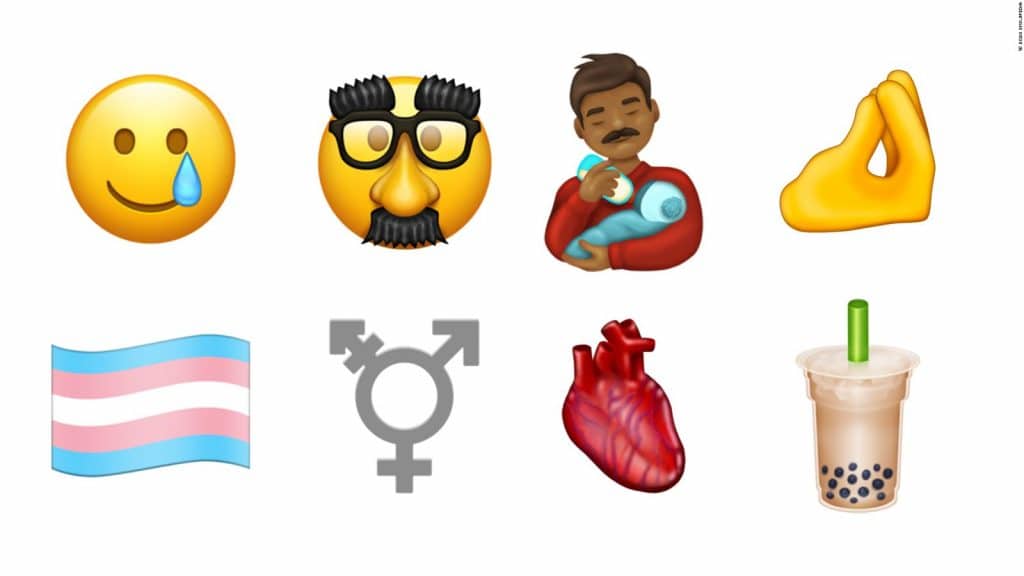 The new emojis are available as a result of the Unicode Consortium, which is the governing body in charge of approving new emojis (yes, that's a thing!) gave the green light to 117 new emojis earlier in the year. This enabled Apple to draw and add these emojis to their software.
Maybe these new additions will be unimportant or forgotten to many people, but we're hoping that they will be a form of meaningful representation to others. And to people who are upset or angry, we say: go get a hobby, read a book or find something else to do other than getting mad about emojis!