Have you ever wondered why a McDonald's looks like a Burger King? Or if you swapped a Wendy's sign with a KFC one you wouldn't be able to tell the difference?
In recent years, fast food chains have ditched the brightly coloured, playful restaurant designs with a more rigid and muted aesthetic. As consumer preferences have changed, chains like McDonald's and Wendy's have adopted the boxy, slated or panelled buildings look, with large windows to emphasise the new clean design. The only real way to tell the difference is by which fast food chain has their LED sign plastered across the building.
Youtube channel Cheddar investigates:
As stated in the video, "the new consumer is gravitating towards natural materials", so fast food chains are changing their looks to do exactly that. It is evolve or become extinct after all.
But some are not happy with the copy and paste architecture. Architect, Glen Cobin, noted that "unfortunately, it's a complete lack of creativity." As he further blamed the copycat look on corporate America, and how fast food chains are compromising their brands for the modern aesthetic.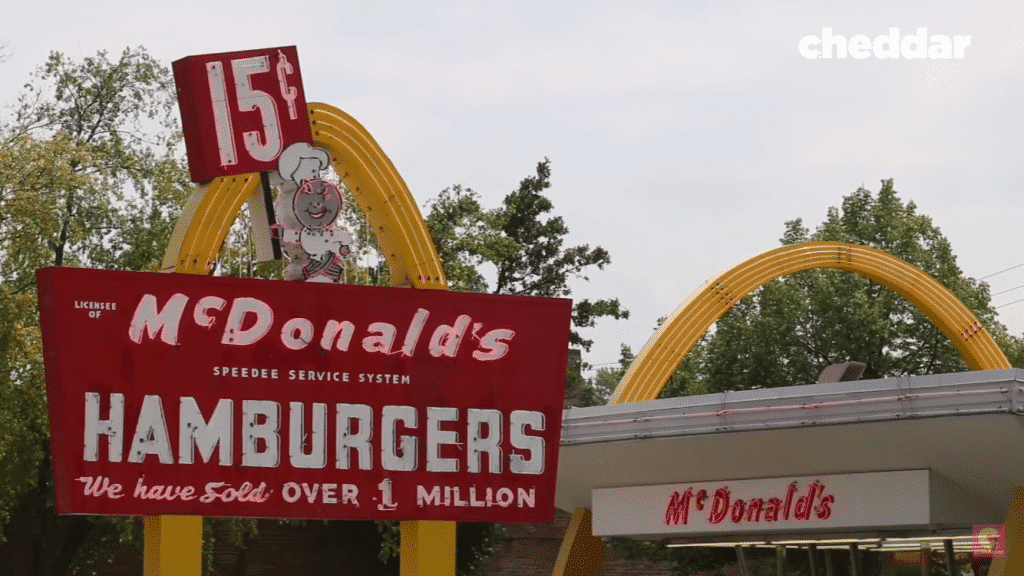 So, are these sleek, boxy designs taking away from the core of these chains as they emulate one another? Are these companies forgetting their brand as they accommodate the new consumer? There is one thing for certain – Ronald McDonald hasn't been sighted in years…