Bring out the hot sauce and people start talking as evidenced by Sean Evans' interview tactic. Colbert throws himself in the "belly of the beast" with Evans and does a "Hot Ones" interview.
The interview includes a range of hot sauces that escalate from 2100 Scovilles to 550,000. That's 110 times hotter than a jalapeno.
According to Colbert, Evans' interview tactic breaks down the interviewee's inhibitions, allowing for more honest and candid responses.
See what the sauce did to Colbert: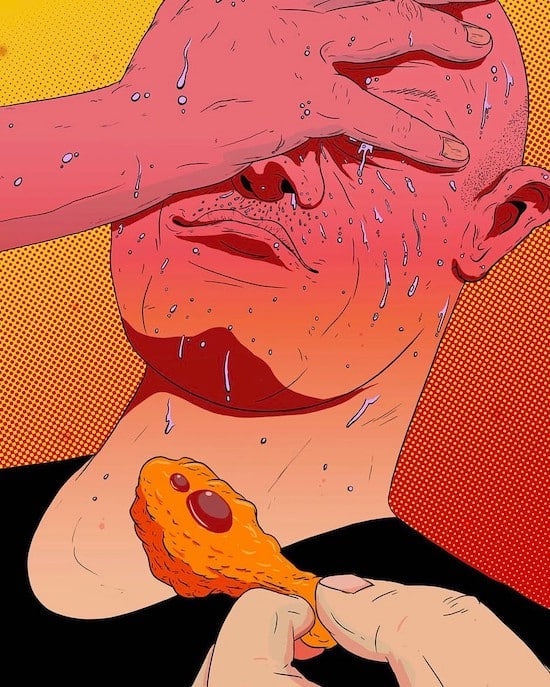 Images Via