It's the bank holiday weekend which means one thing! A four-day break means more opportunities to go out and enjoy a drink or two with your friends!
And if you want to shake and stir up some of your party favorites check out these cool drinking accessories below:
The Pornstar Martini Tree
The Pornstar Martini is one of the most popular and fashionable cocktails at the moment and now one bar in Manchester has taken the fruity favorite to a new level. Courtesy of The Living Room in Manchester, this stylish new invention means you don't have to stop at just one! To order the full tree it costs £54 which works out as a decent £6 per drink! And with the shot of prosecco, which you may choose to drink separately or mix in with your cocktail, the Pornstar Martinis are sure to be flowing this weekend!
The Guzzle Buddy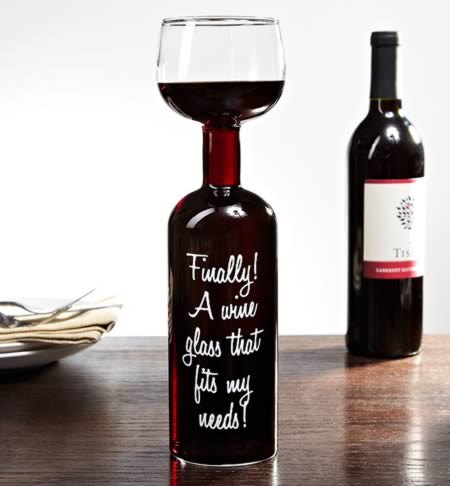 This fabulous invention means you can literally drink from the bottle but not have to worry about spilling the drink all down your outfit. The glass shape screws carefully into the top of the bottle making it taste even better! It can be purchased on Amazon if you fancy glamming up your wine bottles.
While this weekend is set to be a party-filled, drinking extravaganza for many people, don't forget to be sensible when it comes to alcohol consumption!
It's not just partying that alcohol is good for, check out what else it can help you with- you won't be expecting this one!