Right now, the outside world seems dim and everyday lives are shaken up; but it is important to stay positive and try to maintain former routines indoors. Former routines, that sometimes include chicken nuggets.
Joshuah Nishi, known as @nishcooks on TikTok has released his 'coveted' recipe for the widely popular McDonald's Chicken Nuggets. And it has blown up!
The video in question has over 27 million times and has 4.4 million likes!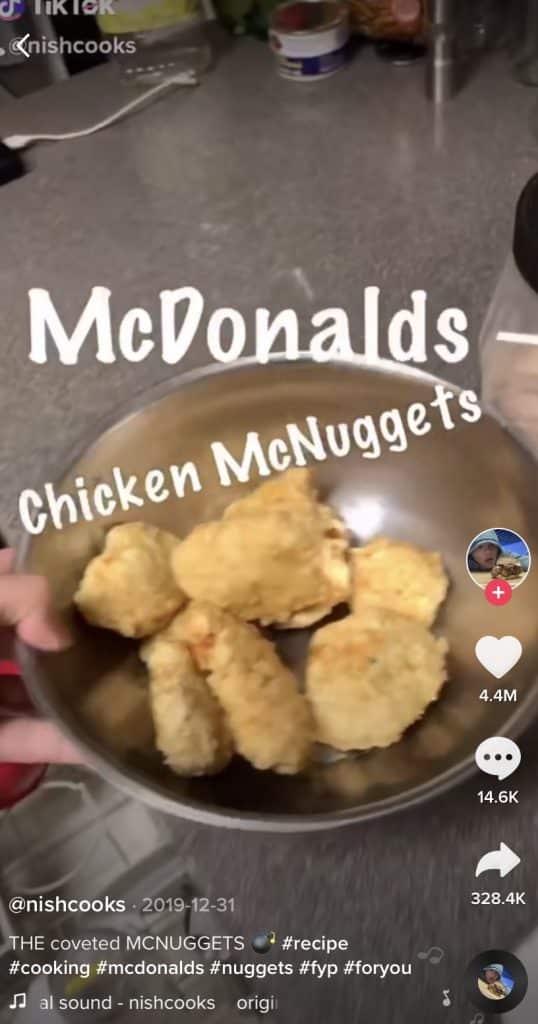 His step-by-step video tutorial shows just how easy it is to make your favorite McDonald's treat!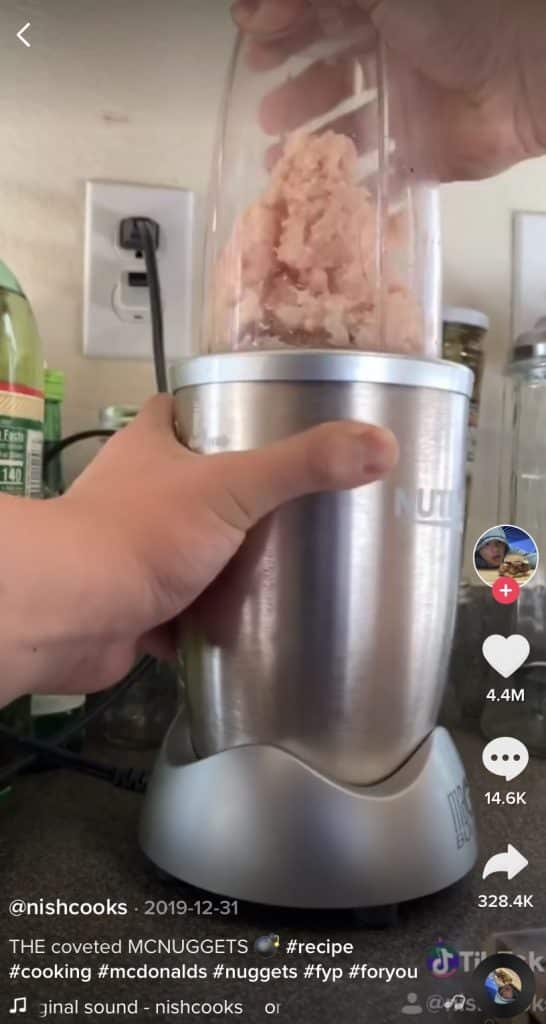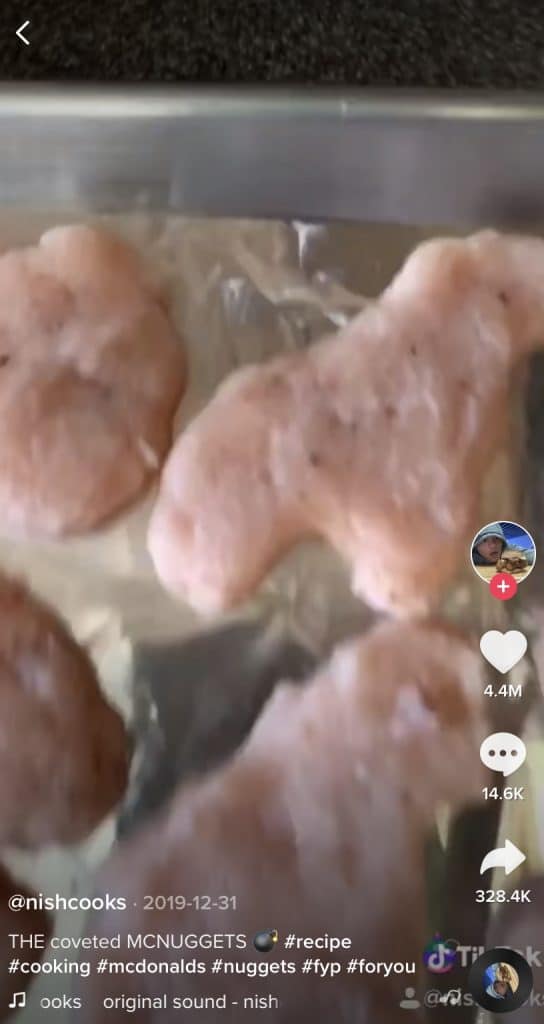 You can even shape your nuggets into any shape you want! There's no need to stick to the traditional McDonald's shape, as Joshuah shows us with his beautiful dino chicken nugget, pictured above. Just get your hands wet and shape away!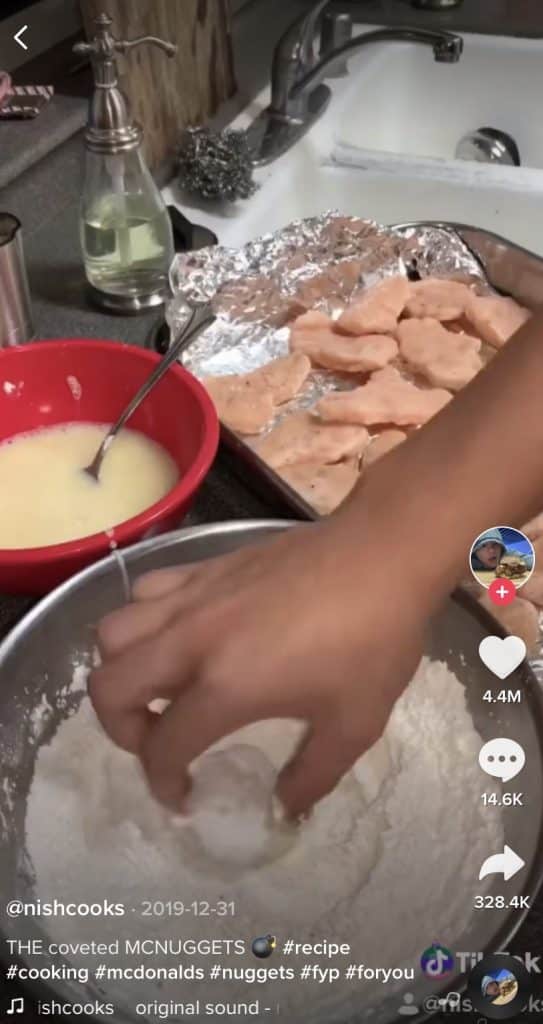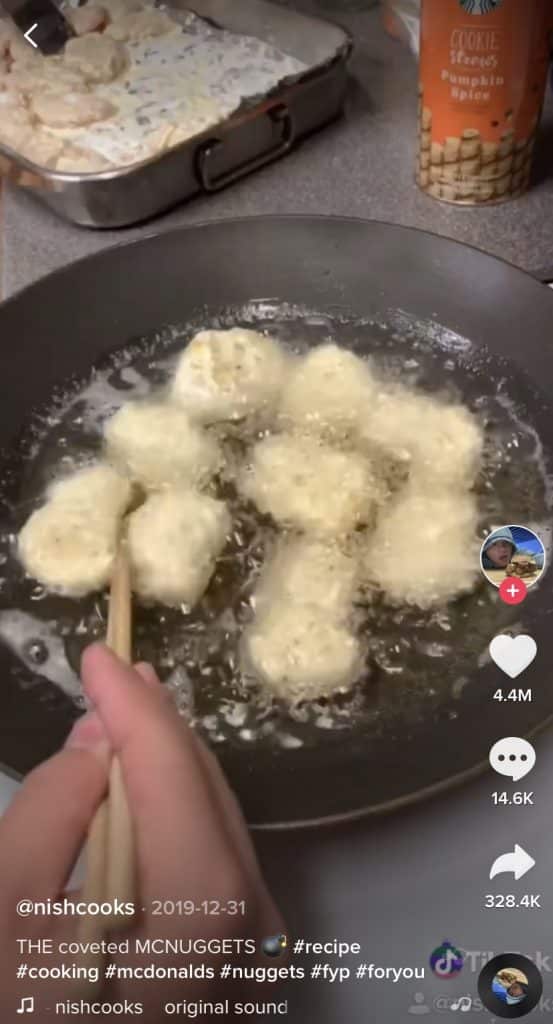 Coveted Chicken Nugget Recipe
Cut whole chicken breast in cubes.
Blend cubed chicken in small batches, on pulse setting.
Season to taste with salt and pepper.
Shape chicken into bite-sized nuggets on a foiled baking pan; keep your hands wet with water to make the shaping process easier.
Freeze for 2 hours.
Prepare dry and wet chicken mixes.
Batter nuggets individually – Joshuah suggests 'dry wet dry wet.'
Fry nuggets in oil.
Enjoy!
Dry Ingredients: flour, cornstarch, garlic powder, onion powder, salt, pepper. 
Wet Ingredients: egg, 1/2 cup water, 1/4 cup cornstarch. 
Feature Image via TikTok