Featured Image Via
If you're anything like me, you're easily captivated by cartoons made for young children, so much so that you are kept awake at night by some of their unanswered questions.
How did the Powerpuff Girls pick things up without fingers? Where were Ed, Edd n' Eddy's parents? And what does a krabby patty taste like? YouTube sensation, Binging with Babish, can answer at least one of your cartoon questions.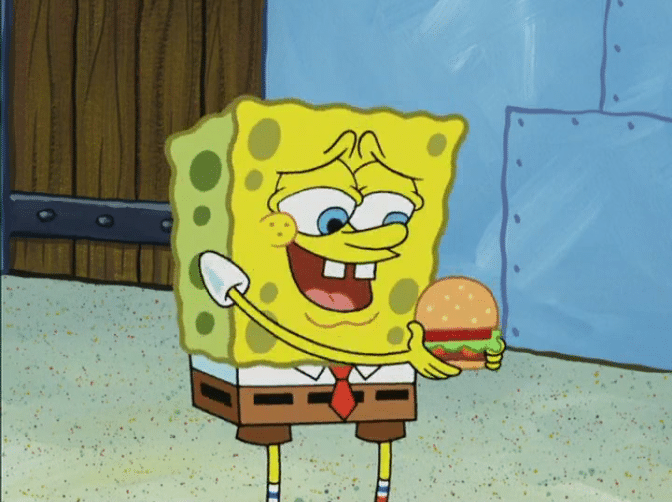 On his channel, virtual cooking show host, Oliver Babish, has become famous for taking recipes, featured in popular cartoons, and recreating them in his kitchen. He's already recreated dishes from The Simpson's and Bob's Burgers. Now he's appealing to every millennial's childhood by making a krabby patty: the most desired burger in Bikini Bottom. He uses ingredients available at most grocery stores: beef, cheese, lettuce, and even the coveted secret ingredient (don't worry, it's affordable, even to college students).
This is taking entertainment to a new level. Television, as it is, is only capable of transmitting image and sound. This leaves three of the viewer's senses unstimulated. Binging with Babish is filling in the sensory gap, by bringing the taste, smell and feel of a krabby patty to the viewer. The full media sensory experience may just be in its beginning stages, but think of what this could mean for the future of home-viewing. That's right, everyone. We're another step closer to smell-o-vision.
If you'd like to make your own krabby patty, you can. Watch the full tutorial here:
To see more culinary cartoon creations, check out Binging with Bashish's channel.
If you enjoyed this tutorial, then check out this article on smoked whisky cheeseburgers, by the BBQ Pit Boys.