Aptly named The Ice Cream Project, Hindmarch's newest venture saw some truly unusual flavours mixed with the frozen sweet treat to create never-been-seen-before snacks.
English fashion designer Anya Hindmarch isn't a stranger to tackling new projects, with her brand collaborating with supermarkets Waitrose and Sainsbury's earlier this year to release luxury shopping bags. Now her iconic designs have entered into the world of frozen desserts, bringing ice cream flavours we didn't know we needed to the London high street.
Ranging from salad cream to coco pops, The Ice Cream Project saw both sweet and savoury ice creams on offer, running all summer long before closing its doors on Thursday 25th of August. Alongside brands famous for making condiments, tea, breakfast foods and more, Hindmarch's freezer-filled store stocked full of 500ml tubs sat in The Village, her South-West London store.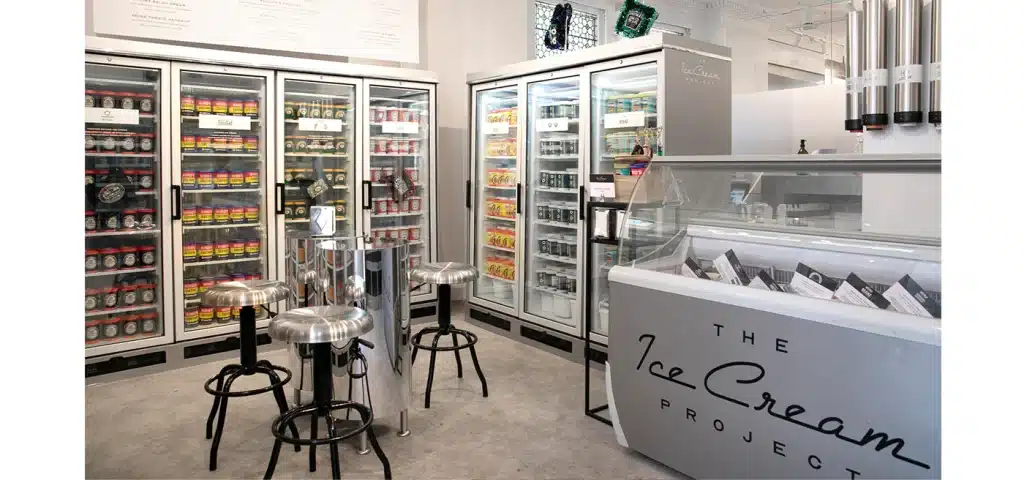 The idea sprouted from the Anya Brands accessory collection, which sees various quirky items such as a Cadbury chocolate-inspired handbag or a leather keyring in the shape of a Heinz ketchup sachet. Nothing is off limits for Hindmarch's distinctive designs.
With big brand names such as Heinz, Quaker Oats, PG Tips and Kellogg's combining forces to bring this unique concept to life, the unique flavours have gained traction on social media, with many taste testers giving their verdicts on platforms such as TikTok and Instagram.
After the pop-up shop closed earlier this week, it's safe to report that the unlikely store was a success. The flavoursome tubs retailed at £10 and have been sold in their masses, leading to many satisfied customers. Maybe another ice cream collaboration is on the cards. Summer 2023 awaits!
Whilst The Ice Cream Project is now over, the Anya Brands accessory collection remains available to purchase both online and in-store for more fabulously outrageous products.