Have you ever wondered what Monica's famous thanksgiving leftover turkey sandwich with the moist maker tastes like? Or have you been curious to know whether Rachel's trifle really tasted like feet just like Ross Said?
Well, you're in luck because Friends: The official cookbook is being released this September, and it features all the iconic and memorable recipes that were made on the show.
Amanda Yee has written a book packed with more than 70 of Friends-inspired recipes, which is set to be released on September 22. The book is currently available for pre-order and retails for 18.40 USD.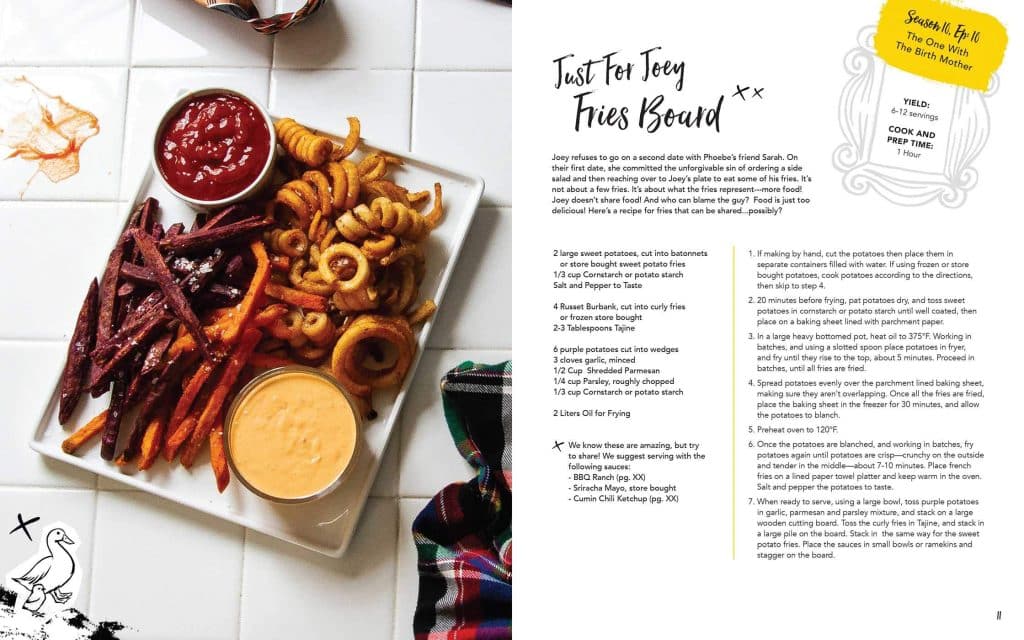 According to the book listing on Amazon, "From appetizers to main courses and from drinks to desserts, each chapter includes iconic treats such as Monica's Friendsgiving Feast, Rachel's Trifle, Just for Joey Fries, Chandler's "Milk You Can Chew," Phoebe's Grandmother's Cookies, and of course, The Moist Maker."
The book will give you step by step instructions for each recipe, and is catered to fit the skill levels of all food enthusiasts and professional chefs. The author has even added a modification for the "beef sauteed with peas and onions" that Rachel's infamous trifle had and no one but joey actually liked. Yet again, we wouldn't have expected anything else from Joey.
So until the official release of the book, you can follow Yee's version of Joey's meatball sub recipe, and see for yourself if it really was worth jumping in front of a 'bullet' for.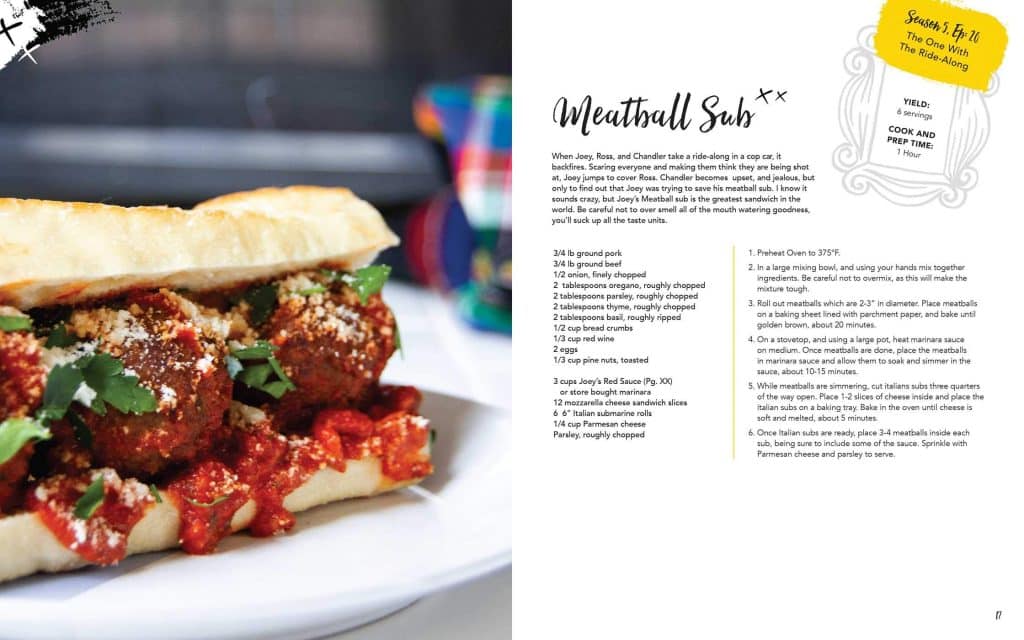 A very much anticipated Friends reunion was announced by HBO max in February and had been in the works, but production was shut down due to the pandemic. So until we're all waiting for the iconic characters to return to our TVs, we can start learning the recipes to pay tribute to our beloved Friends.
While you're getting ready to get into your 'thanksgiving pants' for the cookbook drop, you can now enjoy the popular board game Guess Who with the addition of the cast of Friends.