How the recent Netflix Series 'Beef' offers a meaningful and subversive representation of the human experience, connection and trying to find a sense of identity.
What is 'Beef'?
'Beef' is a recent release from Netflix; the show is a dark-comedy drama created by the Korean director Lee Sung Jin. The show stars Steven Yuen as 'Danny Cho' and Ali Wong as 'Amy Lau', depicting two strangers in Los Angeles whose lives are shaped by a road rage incident that compels their anger and frustration at life into a continual path for vengeance at each other.
Who Produced the Show?
'Beef' is a collaboration between Netflix and A24. A24 is an independent entertainment company whose devotion to alternative cinema has contributed to several successful films and television shows ranging from 'LadyBird', to Oscar-winning 'Moonlight', which went home with the Best Picture award in 2017.
"A24's brand is intertwined with the identities of the artists that it works with, and [is] known for championing unique voices," she says. "At the same time, they just have a really incredible ability to identify the zeitgeist before everybody else has. They set the trend."

Guy Lodge
Lack of Diversity
Given A24s successful record for producing popular and profitable shows, it is no surprise 'Beef' reached the Netflix top ten list. However, Netflix has a long standing history and widespread criticism for a lack of diverse casting and innovative stories.
A Netflix diversity study revealed:
The company increased diverse racial/ethnic representation in main cast members by 6.6%, but that still only accounted for 34.1% of main characters across all of Netflix's original content.

Aleeya Mayo
Understanding 'Beef'
Characters Danny and Amy are complete strangers whose lives consist of different occupations, financial status and family relations.
As a successful business owner, Amy represses her family struggles and personal trauma as she continues to succeed beyond her family lifestyle. Opposingly, we see Danny struggling within his blue-collar position as he attempts to maintain his family's business and expectations. Although well-intentioned, both Amy and Danny experience the anger, frustration, and hopelessness of being human within a corporate and capitalist America.
It is their anger-fuelled collusion that allows both Amy and Danny to cope with their frustration and wider existential dread.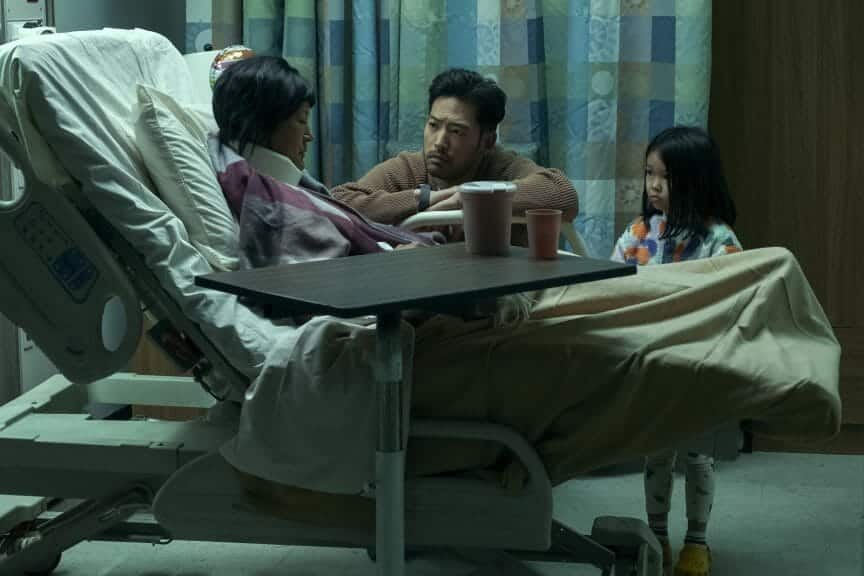 Subversive and Refreshing Representations
"For Asian Americans, representation in American cinema has not always been inclusive or reflective of their multifaceted communities".

Nicole Lamberson
'Beef' represents Asian American characters in a complex way, outside of the restrictive stereotypes society has attached to Asian Americans as docile, hard-working and obedient. To go against this stereotype for Asian Americans, often results in the supression of "minor feelings" according to Cathy Park Hong.
When minor feelings are expressed, they're "interpreted as hostile, ungrateful, jealous, depressing, and belligerent, affects ascribed to racialized behavior that whites consider out of line.

Dianna Shen
Both characters share all-consuming anger as they struggle with an existential crisis, trying to find a sense of meaning and hope. 'Beef' subverts the token casting by simply representing Asian American characters as they are, bound by the human experience of pain, struggle, identity, and status.
What can the series 'Beef' tell us?
By engaging with the series, viewers can experience a testimony to the shared human experience, shaped by struggles and triumphs of success and the difficulty of finding stability. Amy and Danny grapple with their frustrations but find a shared space in their lived experiences. The vigorous connection between the pair leads to stalking, threatening, and vandalism. Behind these intense acts is a simple drive for human connection and emotion.