There is a popular practice among hip-hop emcees and producers of embedding fragments of Japanese culture in their music. Particularly, the medium of anime (animation) and manga (comics); also, the image and ethos of samurai. Sometimes, such an influence guides an entire project — as with Ka's album, Honor Killed the Samurai — sometimes, it spans an entire career.
That connection also works in reverse. With the invitation of hip hop into anime OSTs, by inspiration or direct involvement of Black emcees, time has proven again and again that this unusual pairing is nonetheless symbiotic. The culmination of hundreds of years of Japanese art and Afro-American music: they meet without struggle, somehow.
Although all signs predict an experimental failure — the cultures are both geographically and historically disparate — writer Simon Jenner delineates that the fusion has sparked its own miniature, internet-based culture. The position of anime in hip hop, among fans and musicians, goes largely undisputed.
Blending urban street attitudes with the historical method of the revered Japanese warriors; the explosion of samurai meeting hip-hop is rapidly becoming its own subgenre of film and anime.

Simon Jenner, sabukaru.online
The "Lofi Girl" is famously the mascot of an ongoing livestream (playing ambient hip-hop beats) that accommodates study or work sessions. With almost every new anime there is a fanmade trap remix of the intro song. Dragon Ball Z has been referenced by rappers such as Denzel Curry, Ski Mask The Slump God, Wale and Frank Ocean. Megan Thee Stallion cosplayed as Sailor Moon in a Tokyo performance. In Devilman Crybaby, Japanese youths deliver rap freestyles.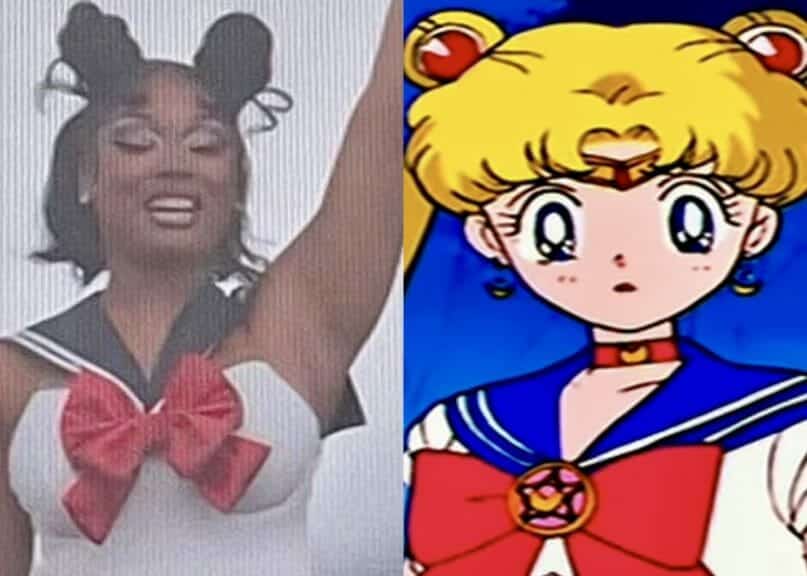 This fruitful relationship between Japanese iconography and Black American music is one that nevertheless appreciates the cultures on their own. In their cooperation, they do not set out to feed off of or fetishise the other; in the best examples, rather, they reaffirm one another's tenets and qualities.
Pen and Sword in Accord
Samurai were a class of swordsmen and warriors, whose service was generally compensated for by feudal lords. Between their origin in the 12th century and their displacement by a Western-style military force in the 19th century, samurai grew to be associated with more than the katana and wakizashi.
Many Japanese swordsmen aligned with the principles of Zen Buddhism. Furthermore, they were familiar with traditional arts: calligraphy, literature, tea ceremony, illustration, haiku and music. The undefeated Miyamoto Musashi especially engaged in creative outlets to strengthen his spirit and fighting strategy.
The marriage of pen and sword is born again in hip-hop spheres, rappers delving into (without glorifying, one can hope) the bridge between gun violence and creativity. Brooklyn rapper Nas conflates the two in "N.Y. State of Mind" when he raps, "Holdin' an M16, see, with the pen I'm extreme."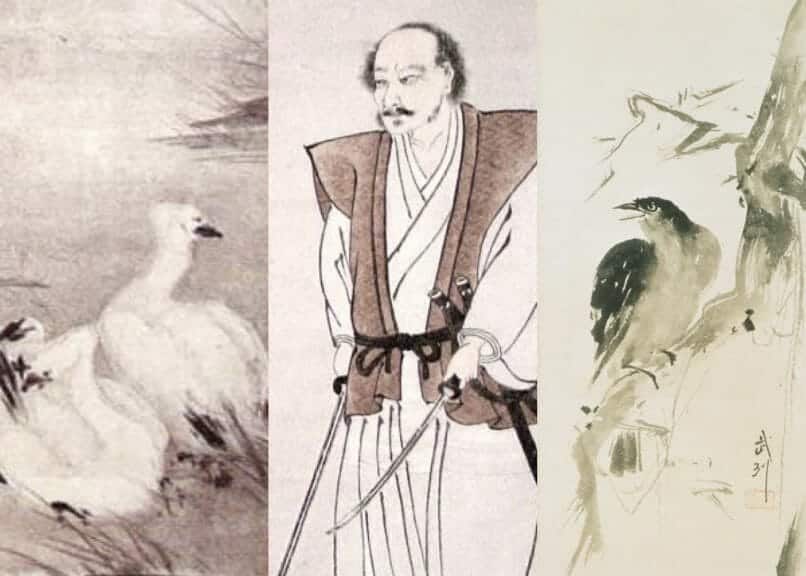 Both samurai and hip-hop artists represent a group of people whose "path of the sword" is frequently mistaken for stupidity, laziness or a desire to harm others. But, as I mentioned above, samurai were usually literate and practised the teachings of Zen. And the term "hip hop" inherently represents, as rapper KRS-One delineated, an "intelligence movement."
Katana and Beats: Samurai Champloo
Watanabe Shinichiro's anime series Samurai Champloo is a hip-hop stylised portrayal of Edo period Japan. It was one of the earliest experiments in merging Japanese stories and media with Black American music, following the jazz atmosphere of Shinichiro's previous series, Cowboy Bebop.
In Champloo, the characters embark on an adventure to find a mysterious swordsman, while delving into self-discovery and the acceptance of others — particularly social minorities.
The soundtrack, composed by Fat Jon and the late Nujabes, is anachronistic yet soothing. The music remarkably accommodates the central tenets of Champloo, of acceptance and inner peace. Nujabes, who composed the intro song alongside Shing02, heavily contributed to the coalescence of Japanese and Afro-American music.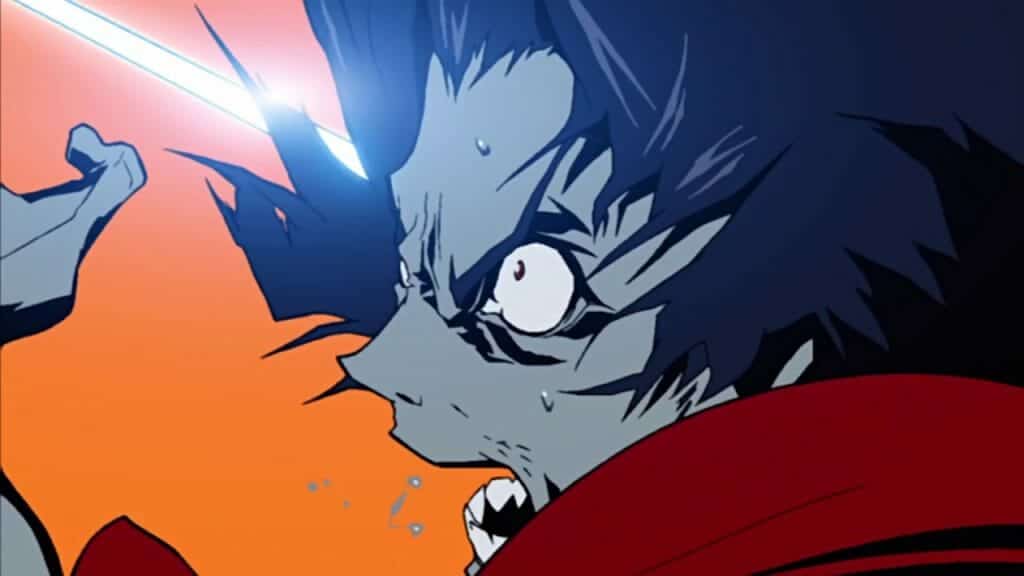 Kanye West and Akira
In Akira, Katsuhiro Otomo's characters are stranded in the underbelly of Neo-Tokyo: an ultracapitalist, post-war dystopia. In this future (2019), they deal with gangs, police and a human nuke called Akira.
Influential artist Kanye West has frequently cited the 1988 animation as a great source of inspiration. And his love for the movie, from the 2007 "Stronger" music video to his outfit at the 2021 listening party, appears to have stayed consistent in his career. But it goes beyond mere aesthetic. It is one of the few things connecting the disgraced artist to his early creative years.
Kanye tweeted in 2018 that Akira informed "every stage show," "video" and "product" he "ever worked on" — "not just Stronger," which is the most obvious example. In the music video, he supplants the role of friend-turned-villain (quite fitting) Shima Tetsuo. One can re-examine the visuals and subtexts of his other music videos, in light of his Akira tweet.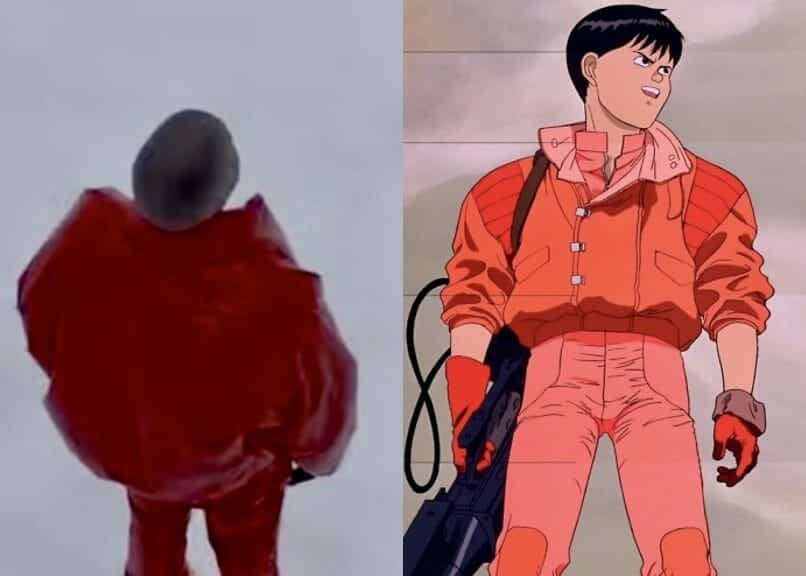 "Lost In The World" depicts a dancer falling in front of a backdrop of infinitely repeating skyscrapers. Kanye's digital alteration in "Black Skinhead" and "Wash Us In The Blood" recollects Shima Tetsuo's grotesque mutation in the anime. And the set design of "I Wish You Would / Cold" resembles the underground tunnels protagonist Kaneda Shotaro must trek.
Again, the connections between Akira and Kanye West are not superficial. The Chicago rapper's music aligns with the themes of social oppression, gang violence, police brutality and more, that run deep in Akira.
Sun and Stars
The alignment is also in the music of OutKast, Kendrick Lamar, Mos Def, Lauryn Hill and more.
Both Japan and the U. S. are ultracapitalist, conservative giants with a vibrant community of left-leaning artists. Whether it be Eiichiro Oda's manga One Piece, which reexamines the connotations imbued in the words "pirate" or "terrorist" from an anti-government stance, or the late Tupac Shakur, who observed the damage and hatred capitalist motives had brought to Black communities.
Unfortunately, poor working conditions for animators and mangaka in Japan seem to undermine the anti-capitalist principles of their stories. And Jay-Z's status as a rap billionaire exemplifies the dangerous, self-destructive hustle culture of hip hop.
Isn't it probable that the reason for anime's effortless coalescence with hip hop is that the respective avenues are more alike than we realise?