A 10-year prison sentence was the final outcome for Daystar Peterson (Tory Lanez), charged with carrying, discharging, and assaulting Megan Pete (Thee Stallion) with an unregistered firearm. For Megan, the outcome is a chance for recovery.
When the two rappers exited Kylie Jenner's party in July 2021, an argument and an attack ensued. Tory Lanez had shot Megan Thee Stallion in the back of the foot, calling for her to "dance bitch!" Yet Megan initially made an effort to protect Tory Lanez — a former friend and lover — and deliberately omitted, from her account of the incident, a shooting taking place at all. She assured, instead, that broken shards of glass were responsible for her injured feet, for which she required emergency surgery.
The lie was also a defensive effort to protect herself from the officers who pulled over Lanez's SUV. When law enforcement pulled over the vehicle, Megan was anxious about potentially facing police brutality — understandably so, considering the then-recent deaths of George Floyd and Breonna Taylor. "The police come and I'm scared," Megan explained on her Instagram Live, "all this shit going on with the police." She continued: "the police was literally killing Black people for no motherfucking reason."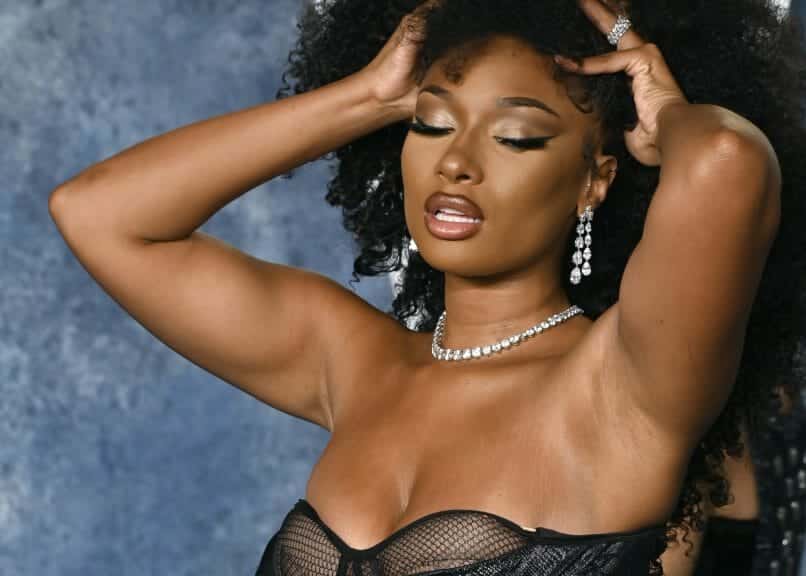 Megan Identifies the Shooter
Ultimately, what drove Megan to clarify her violent experience with Tory Lanez, was Tory Lanez. "You got your publicist and your people going to these blogs lying and shit," she accused. "Stop lying. Why lie?"
In response to these allegations, Lanez perpetuated unfounded conspiracies about his former friend on his album, DAYSTAR. On the album, Lanez repeatedly dissed his accuser and suggested that she was lying about the shooting. "How the fuck you get shot in your foot, don't hit no bones or tendons?" he rapped on the song, 'Money Over Fallouts.' The lyrics prompted a 100-meter restraining order.
However, Lanez wasn't the only celebrity distastefully accusing Megan of conveying false allegations. Fellow Canadian rapper Drake, for instance, sneak dissed Megan on 'Circo Loco' with a bashful double entendre about BBLs: "This bitch lie 'bout gettin' shots, but she still a stallion." On the same album, he displays an ostensibly rigid support of women's rights, which (alongside his sneak dissed) almost comes across as an insincere seduction tactic: "I gotta protect ya, I'm a made man, tied in all the way, baby, so I gotta respect ya" ('Spin Bout U').
But, as courtroom illustrator Mona Shafer Edwards outlined, Lanez also garnered much female support. The judge even received a letter of support from Aussie rapper Iggy Azalea, who asserted that Lanez deserved a penalty that was "transformative, not life-destroying." Megan had friends too — Cardi B, Chance the Rapper, Baby Tate, to name a few — but the conspiratorial voices of Lanez's supporters were painfully ubiquitous on digital platforms.
Stop using my shooting for clout! Ready to boycott bout shoes and clothes but dog pile on a black woman when she say one of y'all homeboys abused her.

Megan Thee Stallion, X (f.k.a Twitter)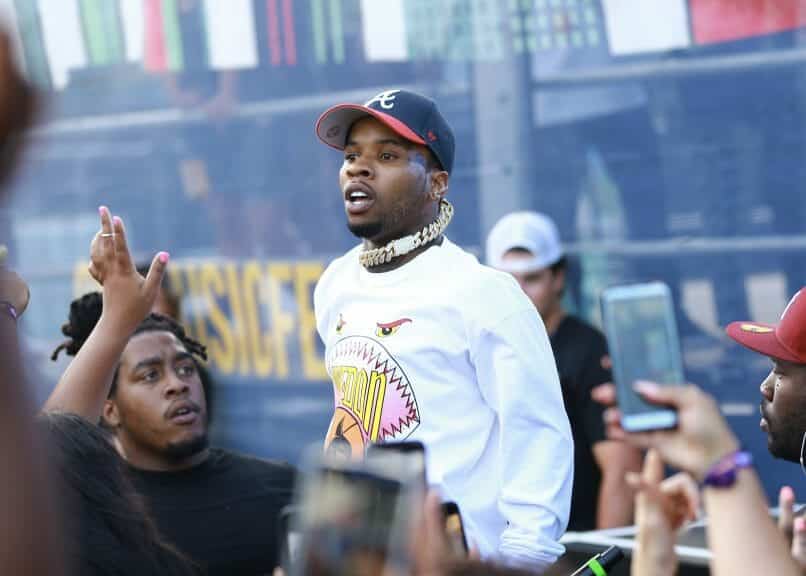 Black Female Abuse
Such a steady, inescapable stream of unfounded hate certainly added to Megan's severe trauma from the original incident, as if to discourage her in her case against Lanez. Many have related Megan's trauma to the larger history of black women's abuse at the hands of men. Although more than 40% of black women will suffer domestic abuse in their lifetime, they are less likely than white women to report it. The societal oppression and trauma endured by black men is given greater weight than that of black women.
Similar to Megan's reasoning on the night of the incident — lying about the shards of glass in fear of police brutality — many black women feel that they cannot safely depend upon law enforcement.
LA County District Attorney George Gascón accurately delineated that Lanez "engaged in a pattern of conduct that […] intended to intimidate Ms. Pete and silence her truths from being heard."
Women, especially Black women, are afraid to report crimes like assault because they are too often not believed. I commend Megan Pete for her incredible bravery and vulnerability as she underwent months of probing investigation and court appearances where she had to relive her trauma, and the public scrutiny that followed

George Gascón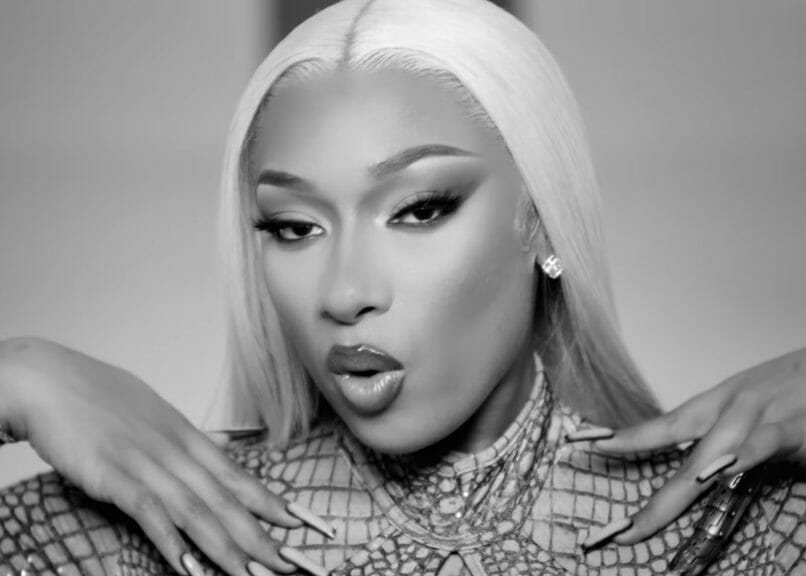 Tory Lanez's Sentencing
Lanez was originally facing 22 years and 8 months in prison. On Tuesday, 10 years without parole was the decided sentence. Megan herself didn't attend the hearing, which lasted two days, but she wrote a statement:
He not only shot me, he made a mockery of my trauma. He tried to position himself as a victim and set out to destroy my character and my soul. He lied to anyone that would listen and paid bloggers to disseminate false information about the case on social media. He released music videos and songs to damage my character and continue his crusade…This is a statement for all survivors that their lives matter and there is zero tolerance for the torture that accompanies violence.

Megan Thee Stallion
The hearing's conclusion opens up, finally, a chance for the Texan artist to recover from her trauma, both the trauma of the incident itself and the trauma of humiliation and digital abuse.
Tory Lanez admitted to his actions in court and claimed to "take full responsibility." Yet after the sentencing, his legal team made known that they planned to appeal both his conviction and his sentence. Furthermore, Tory Lanez delivered a statement on Instagram in which he reversed his in-court confessions:
This week in court I took responsibility for all verbal and intimate moments that I shared with the parties involved…. That's it. In no way shape or form was I apologizing for the charges I'm being wrongfully convicted of.

Tory Lanez, Instagram
"Tough times don't last, tough people do," was the ironic aphorism that approached the end of his statement. The argument for Lanez generally revolves around his racial identity and the disproportionate number of black men in American prisons. Yet such an argument overshadows Megan's pain, for which Lanez is wholly responsible, and incorrectly positions Lanez as a victim in the incident.