In light of recent directions taken by prominent, political figures in the West to suppress the voices of non-heteronormative, non-cisgender people, I think it's fair to re-evaluate the life and career of Janet Jackson, who serves as a reminder of why it is important — whether you align with LGBTQ+ identities or not — to stand firmly alongside our oppressed brothers and sisters.
Before Billie Eilish manifested her agency as a woman through a fashion-stylistic shift on the cover of British Vogue, and before Rihanna posed on the cover of GQ clad in a sleek jacket and nothing else, Janet Jackson appeared on the cover of Rolling Stone, wearing only an unbuttoned pair of jeans and confidently pushing out her chest, her nipples barred by her then-husband's hands. Before Janelle Monáe struck the WeHo Pride Parade in a scanty, sadomasochistic outfit, billboards displaying Janet Jackson in bondage were causing traffic accidents in the UK.
Billie, Rihanna and Janelle have each underlined the influence they had taken from Janet Jackson's long run of albums, shows and her 'love all' philosophy. Yet her contribution to Western culture, and her advocation of feminist and queer ideologies, barely move discussion today.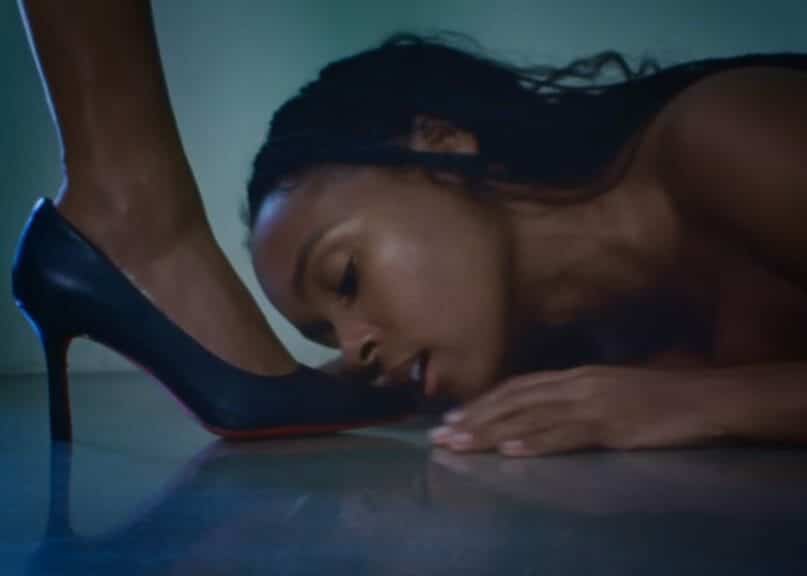 Instead, Janet is remembered for her performance alongside Justin Timberlake at the Super Bowl XCXXVII Halftime Show, during which a "wardrobe malfunction" led to an exposed breast. The event should have been inconsequential — it was, after all, an accident — but Les Moonves (CEO of CBS, which aired the Show), unmoved by Janet's public apology, responded by blacklisting the artist from major television and radio shows. His unwarranted and sexist treatment of Janet likely caused irreparable damage to her career and recognition.
"One Rule: No Rules"
But not even sprawling corporations are capable of erasing the past; not even creepy CEOs who fake wokeness by repackaging their brand in rainbow colours are capable of erasing a history of genuine effort in the fight against homophobia. Janet Jackson's impact on a generation of artists — from Beyoncé to Lady Gaga — isn't possible to circumvent. Her reach will inevitably inspire younger people to experience her discography for the first time.
Janet's breakout dance record, Control, proved her individual potential; and the following Rhythm Nation 1814 aligned the 'New Jack Swing' sound with an overarching commentary on social issues and injustices; janet. marked a sexually transformative and mature period for her sound. But her magnum opus, The Velvet Rope, is an omnivorous project whose innumerable themes — of sadomasochism, domestic violence, childhood trauma, and homophobia — are anchored to the title's metaphor.
We've all driven by premieres or nightclubs and seen the rope separating those who can enter and those who can't. Well, there's also a velvet rope we have inside us, keeping others from knowing our feelings … I'm inviting you inside my velvet rope.

Janet Jackson, Jet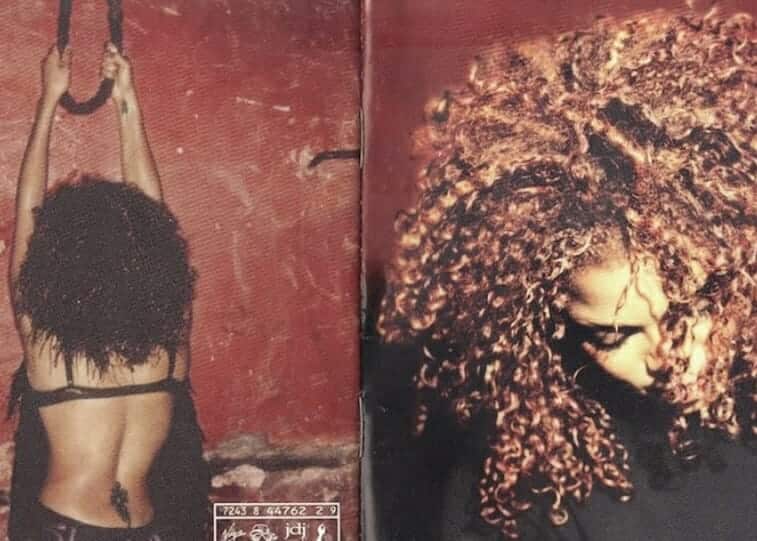 The Velvet Rope
Significantly, throughout the tracklist, Janet delineates the reality that the social "velvet rope" generally excludes specific sections of people. For the purpose of this article, I'll be evaluating the considerable queer presence in the album's content. Which is unusual for a '90s R&B album — so unusual, at the time, that it sparked unnecessary assumptions about the artist's sexuality. Her new look — with piercings, tattoos and dyed hair — seemed to substantiate the claims. In an honest response, Janet denied being queer herself while making her allyship with the LGBTQ+ community clear.
[The assumptions] never frustrated me. I never got upset behind it. For what reason? Why get upset? Because someone said you were gay or called you gay? That should upset me? That would mean that it is something negative to me, and it's not.

Janet Jackson
Additionally, Janet faced pushback from Virgin Records because of the homosexual undercurrents of select songs. But having signed an $80 million contract before the production of The Velvet Rope (the largest recording contract in history at that point), she secured full control of the album's direction.
That is the reason why we have tracks on The Velvet Rope such as 'Interlude — Speaker Phone,' which includes a sensual phone conversation between Janet and Lisa Marie Presley (her former sister-in-law). "You got me on that damn speaker phone," Lisa asserts, before asking "what you doin' with your hands that you can't pick up the phone?" The implication, evident from the caller's moans, is that Janet is masturbating. 'Interlude' closes with Lisa nonchalantly stating, "your coochie gon' swell up and fall apart."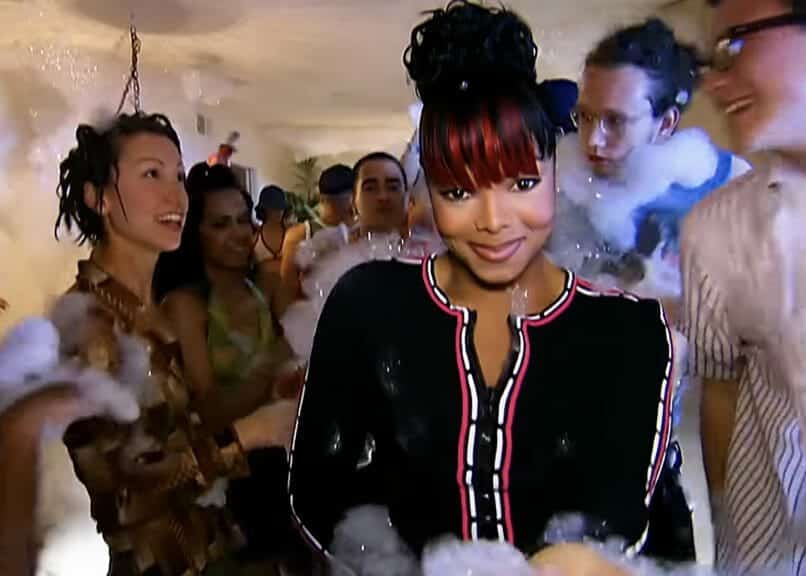 "Reality for a lot of People"
In particular, Virgin Records were anxious of 'Tonight's The Night,' a cover of the Rod Stewart classic, whose original pronouns and gendered descriptions Janet did not change. A woman remains the subject of this beautiful ballad; Janet yearns for her company, pleading for her to "spread your wings and let me come inside." Also, the closing reference to a "boy" may be suggestive of a threesome.
'Free Zone' is a song that rejects the bounds of genre, mixing together aspects of funk, R&B and even jazz. The beat is a hip-hop instrumental (by duo Jimmy Jam and Terry Lewis) that dips its feet in electronic music — it is constantly moving and metamorphosing, incorporating different samples and techniques as it goes on. It is as all-inclusive as Janet's lyrics, which explore multiple sexualities (homo, bi, hetero) through simple, spoken-word plots: "boy meets boy, boy loses boy, boy gets cute boy back." Why limit love to a mere boy-meets-girl story? The concept of affection and sexuality as a "free zone" with "no rules" pervades the eclectic beat and Janet's "freestyle" verses.
The record company tried to talk me out of it because it's directed towards a girl. I love the song the way it is, and it's reality for a lot of people.

Janet Jackson
"Good Times We'll Share Again"
The advent of HIV and AIDS in the U.S. wasn't met with as immediate, serious action by the Reagan Administration as it should have. It was jokingly and inaccurately referred to by laymen as the 'gay plague,' and Ronald Reagan neglected the issue for 6 years, despite the growing number of reported deaths from AIDS-related illnesses. Homosexual men are disproportionately affected by AIDS in the U.S., because of sexual factors and homophobia in healthcare, which ultimately led to increasing discrimination in the West — worldwide, women actually make up 53% of HIV/AIDS victims.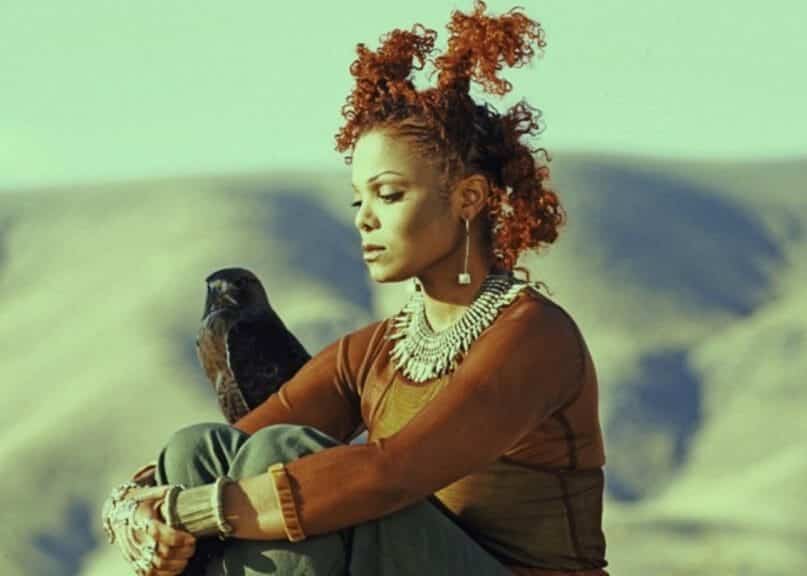 Janet Jackson wrote 'Together Again' after losing her friends to AIDS. In the Janet Jackson. docuseries, choreographer Sean Cheesman comments on the presence of HIV/AIDS during the janet. concert tour: "I think with her fans and a lot of her dancers being gay, [HIV] was killing them. Dancers were dying. So it was really dear to her heart."
Yet the song wasn't the elegiac, mournful track it pretends to be in its opening sequence; it eventually opens up into an uptempo dance beat, Janet choosing to celebrate the lives of AIDS victims rather than mourning their deaths. Like the rest of The Velvet Rope, 'Together Again' was a very unusual song for a mainstream R&B singer to release, but it was a very necessary song.
If not Janet, who else at that time in '97? Toni Braxton wasn't singing about it. Whitney Houston wasn't singing about it. Anita [Baker]? I love them dearly, but nobody was singing about it, surely not Black women.

Dr. LaShay Harvey, 'Janet Jackson.'
More Than Music
The songstress donated all the proceeds from 'Together Again' to amfAR (Foundation for AIDS Research), a nonprofit organisation that has invested more than $635 million since its founding in 1985. She worked with the organisation from 1997 to 2013, even receiving an Award of Courage for her effort. She has also worked with AIDS Project Los Angeles (APLA) in supporting low-income families who require AIDS treatment.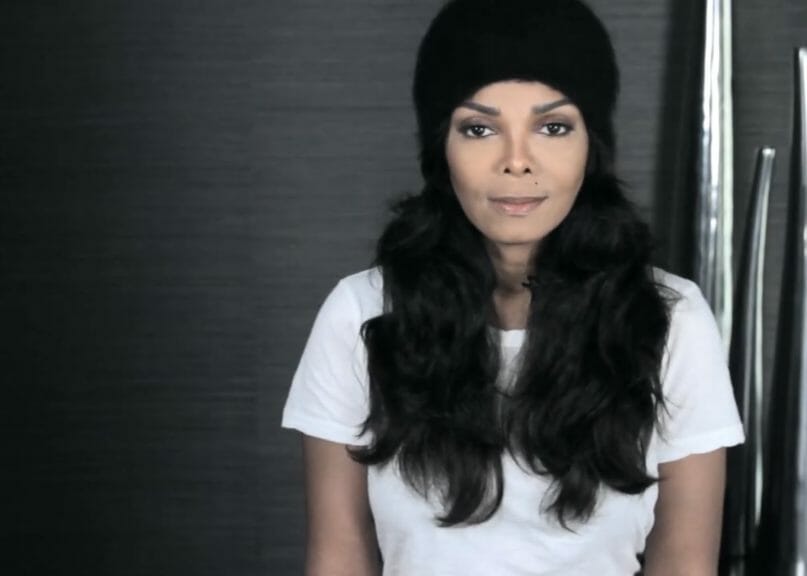 Furthermore, in support of LGBTQ+ youth, Janet has advocated for the It Gets Better Project and The Trevor Project, two nonprofit foundations working against suicide in the oppressed group of people. That is because LGBTQ+ people are four times more likely to attempt suicide than heterosexual, cisgender people.
The issues of LGBTQ+ discrimination and HIV/AIDS persist today. In 2022, around 630,000 deaths worldwide were caused by AIDS-related illnesses. As Janet remarked in her World AIDS Day PSA: "It's not over." Work still needs to be done if we want to see a world where people worldwide can live with HIV, where LGBTQ+ people are readily accepted into employment or healthcare without bias, where friends and relatives accept one another regardless of identity. Learn from Janet Jackson's consistent allyship and helpful effort: educate yourself, educate others, volunteer to help and donate to significant initiatives. Because what is the use of allyship if it isn't active allyship?