Learn about the history of Pride Month and find numerous ways to celebrate and recognize the LGBTQ+ community this year.
How did Pride Month Start?
When celebrating Pride Month, we must first recognize its origins. Pride Month dates back to the 1969 Stonewall Uprising in Manhattan. This uprising marked a turn in the gay liberation movement in the United States, as members of the LGBTQ+ community fought back against police. In yet another raid of a gay bar, patrons chose to stand up against this injustice, sparking a new era of resistance.
The Stonewall riot inspired LGBTQ+ communities across the country, leading to the creation of organizations like the Gay Liberation Front. A year after the riot, on June 28, 1970, the first Pride Parade started at the Stonewall Inn.
Following this, in the United States, the last Sunday in June was celebrated as "Gay Pride Day". Though, in major cities, the day soon expanded to cover a month of celebrations.
Today, Pride Month is a time to celebrate those in the LGBTQ+ community and recognize their impact on history. Memorials are held during this month to honor those who have died due to hate crimes or from HIV/AIDS. Though, many other forms of celebration include parades, parties, concerts, and more. And, there are various ways to recognize this month in your own way!
1. Learn about LGBTQ+ history and terms
To start, you should educate yourself on the definitions of LGBTQ+ and common terms associated with it. There are many LGBTQ+ organizations that offer free educational resources, such as:
2. Read Books by LGBTQ+ Writers
Continue learning about the LGBTQ+ community, or just enjoy some fiction written by members! Business Insider provides a list of 43 must-read books by LGBTQ+ writers, but here are some highlights:
3. Watch Films/Shows About LGBTQ+ Characters
If you're not much of a reader, another option is watching documentaries or fictional works made by or about LGBTQ+ characters.
4. Support Queer-Owned Businesses
With various boycotts against Pride collections this year, it is especially important to shop from queer-owned businesses. Get a gift for yourself or someone you know and help an LGBTQ+ person!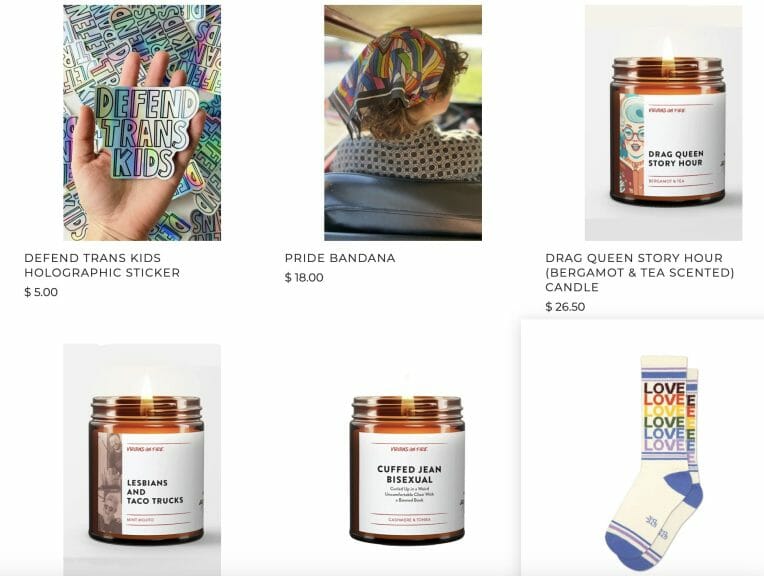 5. Listen to your LGBTQ+ Friends and Family
The easiest thing you can do this month is be there for your queer friends and family. With nearly 500 anti-LGBTQ+ bills in state legislatures across the country, queer people deserve to feel celebrated and heard this Pride Month.
So, whether you're a parent, sibling, or friend of an LGBTQ+ person, or just an ally, there are many ways to show support this year. Have fun with it and continue supporting the LGBTQ+ community all year round!