While major music festivals like Coachella, Glastonbury, and Tomorrowland capture the headlines, the world is teeming with incredible events that fly under the radar of mainstream attention. These hidden gems offer unique experiences, diverse musical genres, and intimate atmospheres that truly connect artists and attendees on a profound level.
1. Meadows In The Mountains, Bulgaria
Nestled amidst the breathtaking beauty of the Bulgarian mountains, the Meadows in the Mountains Music Festival is a hidden gem for music lovers seeking a unique and enchanting experience. Set against a backdrop of rolling hills, lush meadows, and majestic peaks, this festival seamlessly blends nature, spirituality, and the power of music. Drawing inspiration from Bulgarian folklore and international sounds, the festival's lineup features an eclectic mix of artists spanning various genres and cultures.
From mesmerizing live performances to intimate DJ sets, Meadows in the Mountains Music Festival creates an atmosphere of magic and unity, where attendees can immerse themselves in the music while embracing the natural wonders that surround them. It's a truly transformative journey that celebrates the harmonious connection between music, nature, and the human spirit.
2. Festiwal Tauron Nowa Muzyka, Katowice, Poland
Situated in the vibrant city of Katowice, Poland, Festiwal Tauron Nowa Muzyka has carved a niche for itself as a cutting-edge music festival that pushes boundaries and celebrates the avant-garde. With a focus on electronic, experimental, and alternative music, this annual event has become a haven for music enthusiasts seeking unique and innovative sounds. Showcasing both established and emerging artists from Poland and around the world, Festiwal Tauron Nowa Muzyka offers a platform for boundary-pushing musicians to captivate audiences with their distinctive sonic landscapes.
The festival's commitment to creativity and its interactive approach, combining music with visual arts and multimedia installations, creates an immersive and mind-expanding experience for attendees. With its forward-thinking programming and captivating atmosphere, Festiwal Tauron Nowa Muzyka stands as a testament to Poland's vibrant music scene and its ability to foster experimentation and artistic exploration.
3. Roskilde Festival – Roskilde, Denmark
The Roskilde Festival, held annually in the charming Danish city of Roskilde, is an event that goes beyond the realm of just music. This iconic festival has earned its reputation for being a cultural phenomenon, combining a diverse musical lineup with a strong emphasis on social responsibility and community engagement. What sets Roskilde Festival apart is its commitment to showcasing a wide range of genres, from rock and pop to hip-hop and electronic music, while also providing a platform for local talents to shine.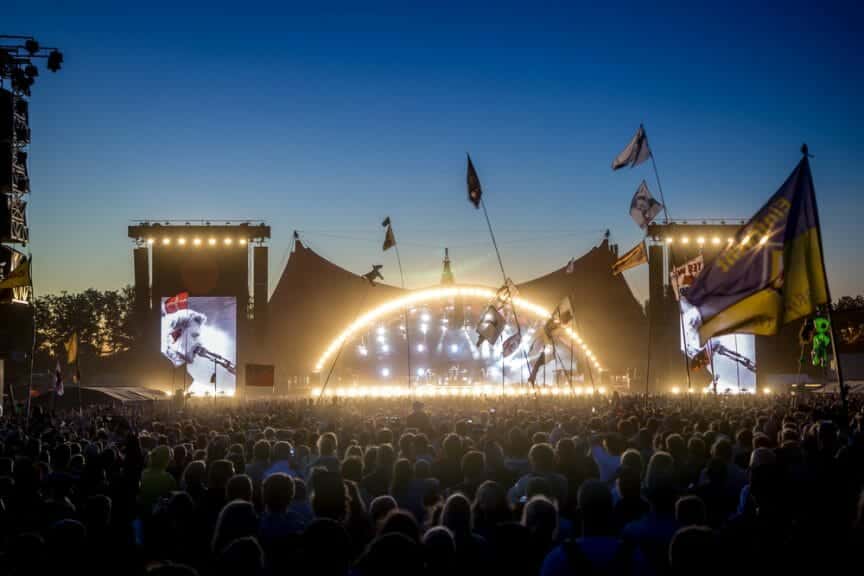 Attendees can expect not only thrilling live performances but also immersive cultural experiences, thought-provoking art installations, and a chance to actively participate in philanthropic initiatives that make a positive impact on society. Roskilde Festival is not just about enjoying the music; it's about embracing the transformative power of art, fostering unity, and leaving a lasting legacy that extends far beyond the festival grounds.
4. Your Paradise, Fiji
Taking part in the heart of the South Pacific, Your Paradise, Fiji Festival is a one-of-a-kind music event that seamlessly combines breathtaking natural beauty with an unparalleled musical experience. This unique festival takes place on the stunning Mamanuca Islands, where crystal-clear turquoise waters, pristine white sand beaches, and lush tropical landscapes set the stage for an unforgettable adventure. Against this idyllic backdrop, attendees are treated to a carefully curated lineup of renowned electronic music artists, creating an atmosphere of pure bliss and euphoria.
Imagine dancing barefoot on the beach, feeling the warm ocean breeze, and being surrounded by like-minded music enthusiasts from around the world. Your Paradise offers an intimate and immersive experience, with limited tickets available to ensure a sense of exclusivity and camaraderie among attendees. So, if you're seeking a magical fusion of music, nature, and island paradise, Your Paradise, Fiji Festival is an event that should be at the top of your festival bucket list.
5. Montreux Jazz Festival – Montreux, Switzerland
Located on the breathtaking shores of Lake Geneva in Switzerland, the Montreux Jazz Festival stands as a beacon of musical excellence and cultural significance. Since its inception in 1967, this iconic festival has become synonymous with jazz, blues, and soul, drawing in legendary musicians from across the globe. The festival's rich history is woven into the fabric of its performances, as artists pay homage to the past while pushing the boundaries of contemporary music. From intimate club settings to grand concert halls, Montreux provides an intimate and immersive experience for music lovers.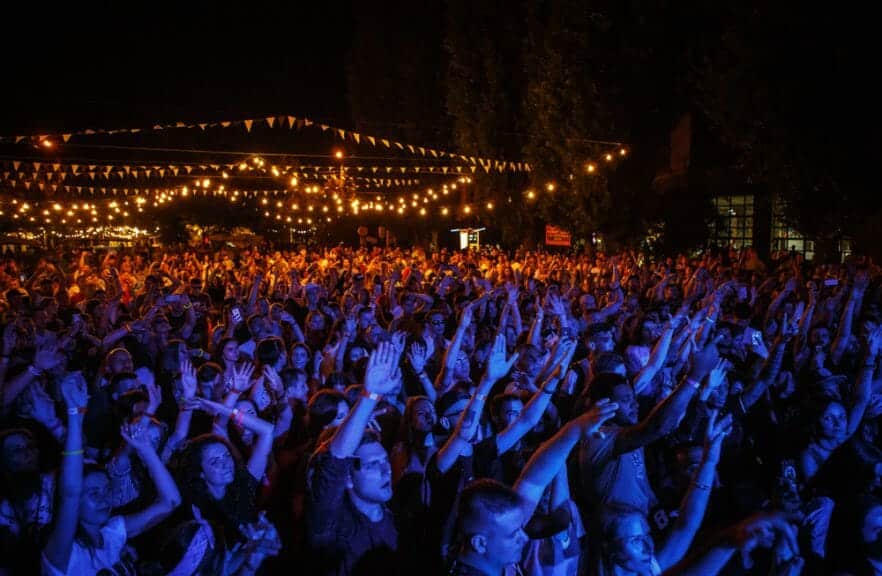 Beyond the captivating melodies, the festival's picturesque location offers a stunning backdrop, amplifying the enchanting atmosphere and creating moments that resonate long after the last note has faded. The Montreux Jazz Festival is not just a celebration of music; it is an extraordinary journey that encapsulates the essence of artistic expression and the transformative power of live performances.
The summer of 2023 is poised to be a spectacular season for music enthusiasts worldwide. So, mark your calendars, gather your friends, and get ready to embark on a musical journey like no other. And even if you've missed out on the above festivals this time around, make sure you add them to your bucket list for next year!
Are you looking for more music festivals to add to your bucket list? Read this article on Trill Mag: 5 Best UK Music Festivals For Summer 2023