The United Kingdom has long been hailed as a haven for music lovers, with a thriving festival scene that draws crowds from near and far. From iconic headliners to emerging artists, these festivals offer an unparalleled experience for music enthusiasts of all genres.
Whether you're a rock aficionado, a dance music enthusiast, or simply someone who appreciates the magic of live performances, the UK has something to offer.
5. Boomtown Festival
Boomtown Festival is a vibrant and immersive experience that stands out among the myriad of music festivals worldwide. Set in the scenic countryside of Hampshire, England, this annual event captivates attendees with its eclectic lineup, theatrical performances, and awe-inspiring stages.
From reggae and hip-hop to drum and bass, Boomtown's musical diversity caters to a wide range of tastes, ensuring there's something for everyone. What sets Boomtown apart is its dedication to creating an immersive world that goes beyond the music. The festival features intricately designed districts that transport festival-goers to different eras and cultures, each with its own unique vibe and entertainment.
Whether it's exploring the bustling streets of Downtown, dancing to electronic beats in the futuristic Bang Hai Towers, or discovering hidden gems in the enchanting Forest, Boomtown provides a multi-sensory adventure like no other.
Moreover, Boomtown takes pride in its sustainability efforts, with initiatives such as recycling schemes and renewable energy sources. The festival's commitment to providing a diverse, immersive, and eco-conscious experience has earned it a well-deserved reputation as a must-attend event for music and culture enthusiasts from around the world.
4. Reading and Leeds Festival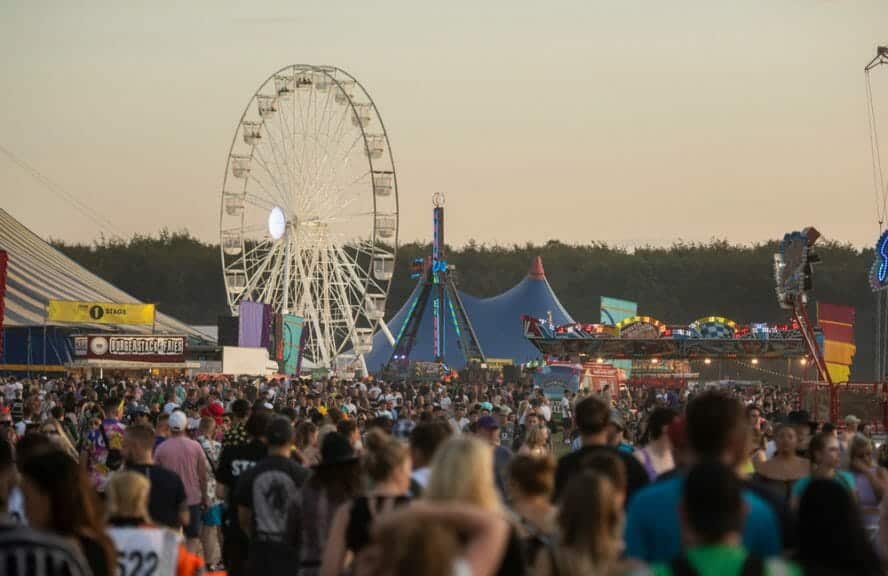 The Reading and Leeds Festival, one of the most iconic and eagerly anticipated music events in the United Kingdom, captures the essence of summer with its exhilarating lineup and vibrant atmosphere. Held simultaneously at Richfield Avenue in Reading and Bramham Park in Leeds, this dual-site festival offers a diverse range of musical genres, catering to the varied tastes of its passionate attendees. From rock and indie to pop, hip-hop, and electronic music, the festival showcases an impressive roster of both established and emerging artists, ensuring there's something for everyone.
With multiple stages hosting performances throughout the day and night, attendees can immerse themselves in a whirlwind of live music, creating unforgettable memories amidst the energetic crowd
3. Download Festival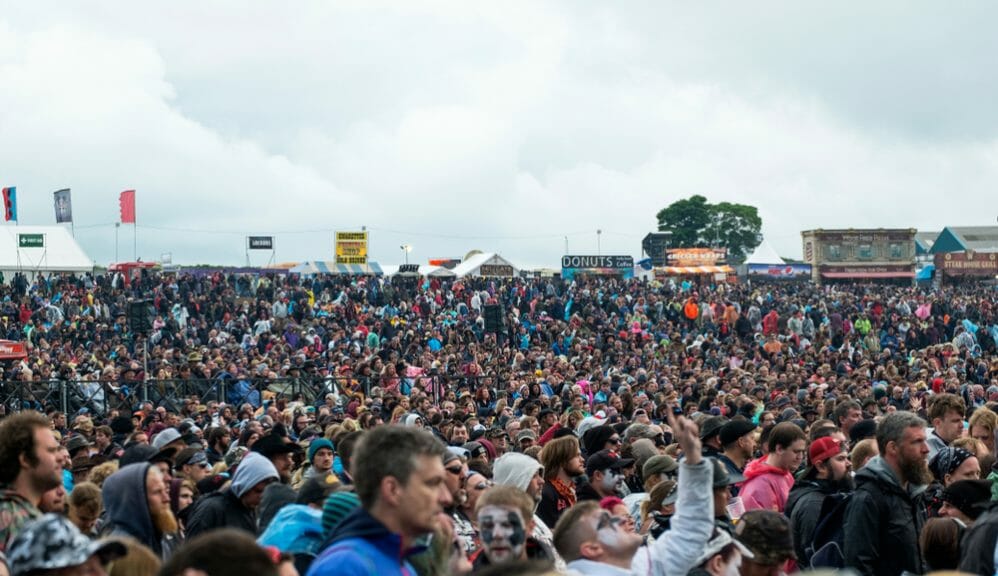 Download Festival is an iconic event that epitomizes the spirit of rock and heavy metal music. Held annually in Donington Park, England, it has become a mecca for metalheads and music enthusiasts from around the globe. The festival boasts an impressive lineup of renowned bands and emerging artists, delivering unforgettable performances across multiple stages.
With its electric atmosphere, passionate crowd, and a diverse range of subgenres represented, Download Festival offers an immersive experience for fans, where they can revel in the power of live music. From epic headliners to thrilling mosh pits, the festival captures the raw energy and camaraderie that define the metal community.
Beyond the music, Download Festival also embraces the culture of rock, featuring interactive experiences, merchandise stalls, and a vibrant camping scene. Whether you're a die-hard fan or simply seeking an exhilarating musical adventure, Download Festival is a must-attend event that celebrates the unbridled passion and unapologetic nature of rock and metal, leaving a lasting impression on all who partake in this legendary gathering.
Download Festival took place from June 14th – 16th this year.
2. TRNSMT Festival

TRNSMT Festival has become a prominent fixture in the vibrant music scene, capturing the hearts and minds of music enthusiasts across the globe. Held annually in Glasgow, Scotland, this multi-day event has evolved into one of the country's most anticipated music festivals. With its diverse lineup of world-renowned artists spanning various genres, TRNSMT offers a captivating experience for attendees.
From rock and indie to pop and electronic music, the festival caters to a wide range of musical tastes, ensuring there is something for everyone. Beyond the stellar performances, TRNSMT also boasts a lively atmosphere, with enthusiastic crowds creating an electric energy that permeates the festival grounds. With its impressive production value, stunning stages, and immersive visual displays, TRNSMT creates an immersive and unforgettable experience for music lovers.
1. Glastonbury Festival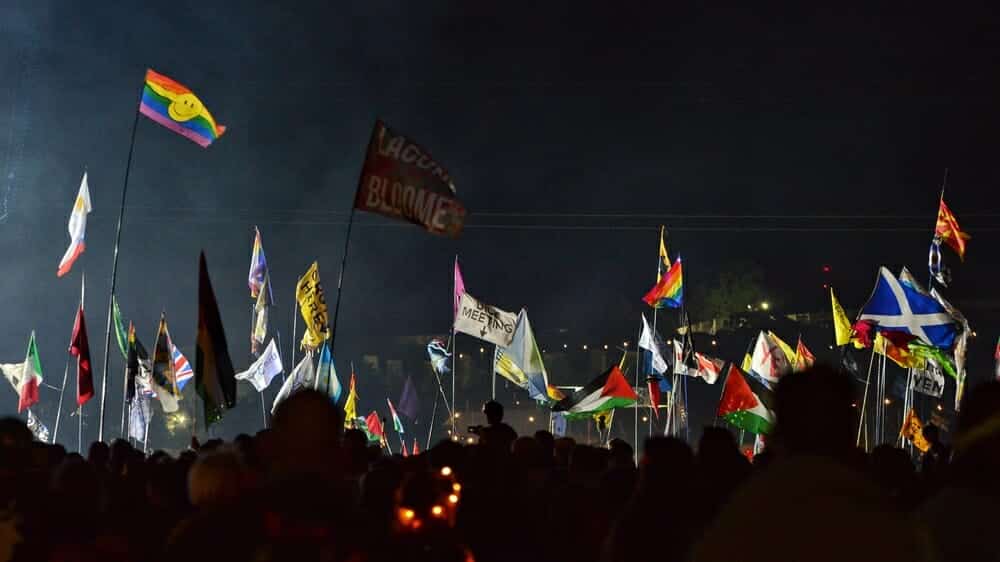 Glastonbury Festival, one of the most iconic, attended, and revered music festivals in the world, has become synonymous with music, culture, and sheer extravagance. Held annually in the idyllic setting of Worthy Farm in Somerset, England, Glastonbury attracts hundreds of thousands of music lovers from across the globe for a truly immersive and unforgettable experience.
With its diverse lineup spanning multiple genres and featuring some of the biggest names in the music industry, the festival caters to all musical tastes and never fails to deliver on its promise of world-class performances. But Glastonbury is more than just a music festival; it is a vibrant celebration of art, creativity, and community.
From awe-inspiring art installations and interactive workshops to healing fields and sustainable initiatives, Glastonbury embodies a spirit of inclusivity and environmental consciousness.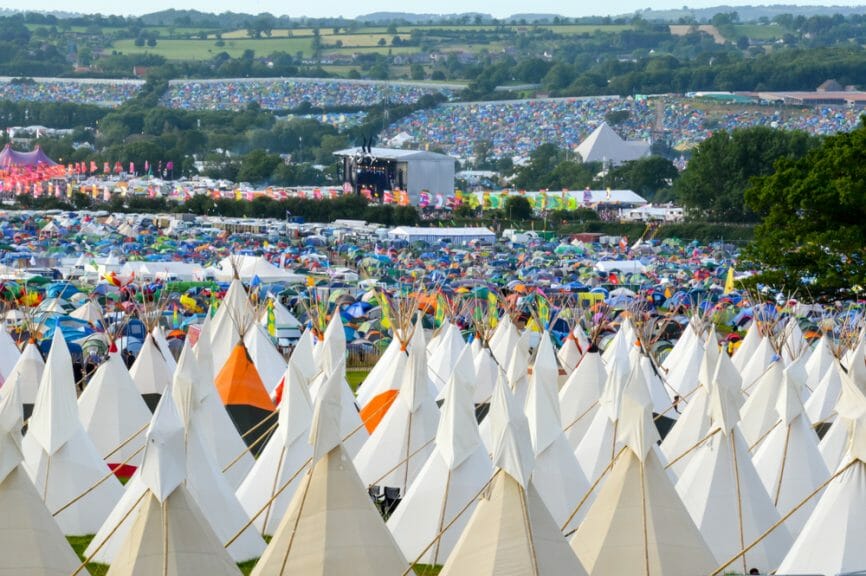 Its sprawling site, complete with iconic stages like the Pyramid Stage and the Other Stage, provides a platform for both established acts and emerging artists to showcase their talent. With its rich history and legacy, Glastonbury Festival continues to captivate and inspire, leaving an indelible mark on the hearts and minds of attendees, making it a truly unparalleled experience in the realm of live music events.
Glastonbury Festival takes place from 21st-25th June this year.
Are you a keen festival-goer? Read this article on TrillMag: A Millionaire Will Pay People 5,000 Euros To Go To Music Festivals With Him