Following the recent, and somewhat surprising, tiktok popularity of 'Paint The Town Red,' Doja Cat delivers a new single, 'Demons,' which shakes up the more mellow sounds paved by the former in anticipation of her new album, SCARLET.
Apart from musically, however, 'Demons' does little to distinguish itself from the parodic, equally occult attitude of 'Town Red.' Skin-deep bars — "We are enemies, we are foes … you are gross" — over dead-end flows, and a voice that reminds us more of Baby Keem than Doja Cat. It is the previous single under a slovenly applied coat of black paint. That is to say: darker in appearance, yet conceptually void, and rough around the edges.
Additionally, the record label issued the song together with three versions of 'Town Red': normal, sped up, and slowed down. Clearly capitalising on the song's recent emergence on social media platforms, particularly TikTok. The release, whether Doja approved it or not, contradicts the artist's own rejection of her previous "cash-grab" projects.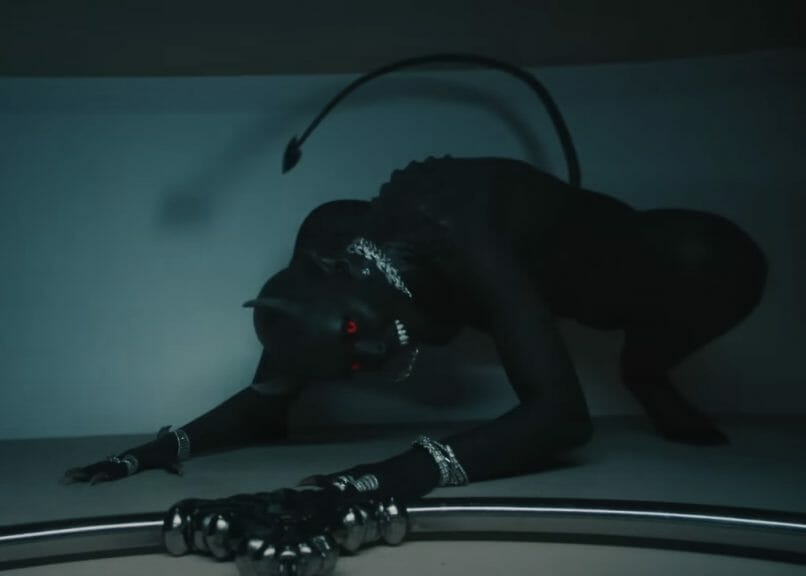 Separate from the music video, 'Demons' is not so challenging or disturbing an experience as people seem to believe. Rather, it is as predictable and stiff as a bad horror flick.
The Song Itself
The beat (produced by D.A. Got That Dope) is mesmerisingly simple. Spiralling string patterns reclaim the sounds of classic horror, from Dracula to The Shining. The soundtracks of such movies famously manifest tense scenes with dissonant chords and high-pitched strings. Producer D.A. (whose real name is David Lewis Doman) merges the gothic aesthetic with trap-style drum loops, recollecting songs off of Playboi Carti's Whole Lotta Red. He manages to mould the air of a haunted house into a fun trap beat.
Doja Cat is similarly vicissitudinous in her performance. Her manic chorus, which is roughened up by the mixing, contrasts with her casual verses. But these two faces of Doja fail to distinguish themselves or emphasise the other.
The chorus, in which she unveils her "demons," borrows its primal energy from D.A.'s deliberate mix. Doja could have been more manic, more primal, more interesting. Elaborate vocal technique would have elevated her chorus to genuine, unnerving heights.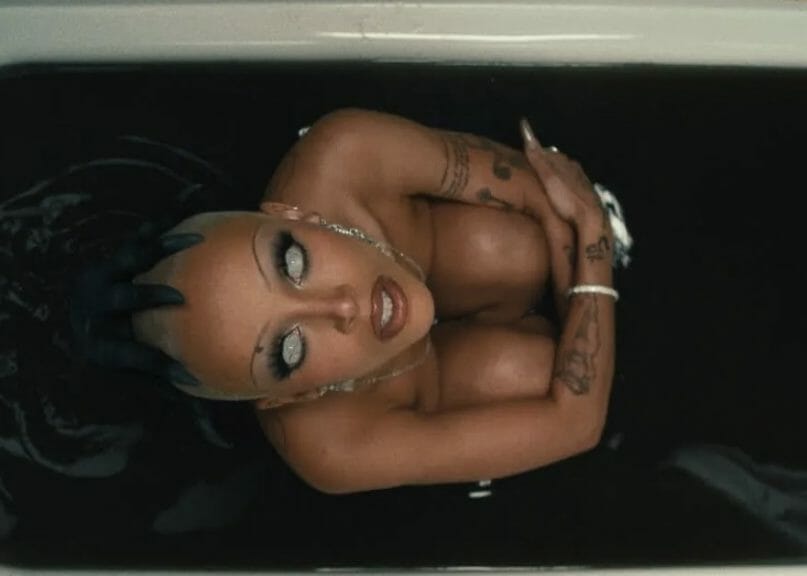 The rapper can't maintain an engaging delivery on her two verses, which may easily slot into any amateurish trap single. The first is a poor mimicry of Baby Keem's rapping style, but without Keem's dynamic flows and funny bars.
Her lyrics, rather, are frustratingly dull and repetitive. She fires shots at her critics while boasting of her lavish lifestyle, betraying her own commercial motives. Seemingly ironic lines such as "I'm a puppet, I'm a sheep, I'm a cash cow," are followed by brags about her popularity: "I'm the fastest-growing bitch on all your apps now." Her lyrics on 'Demons' bring to question the matter of Doja's authenticity.
Directed by Doja Cat
Alternatively, the music video for 'Demons,' co-directed by Christian Breslauer and Doja herself, is excellent. Doja is well known for her eccentric and visually ambitious music videos, and 'Demons' ranks among her best.
Starring Christina Ricci, the video is a pool of classic horror references, from The Exorcist to The Shining and Poltergeist. However, with Doja at the forefront — as a tar-black demon haunting Ricci — the video becomes a mini-horror of its own.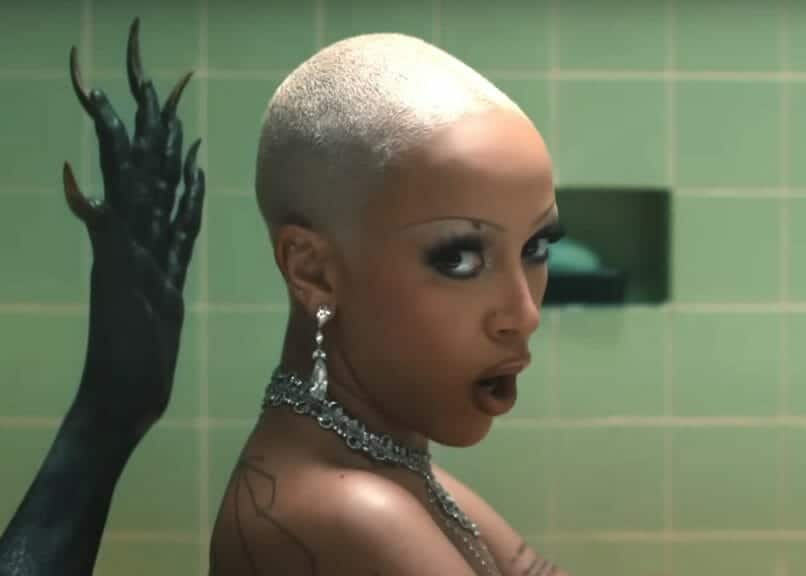 Doja's invasive presence makes the familiar aatmosphere of the video more uncanny. Always in centre frame, as if the horror-movie sets were decorative. She takes no care to avoid a monstrous hand protruding from the bath, but calmly gives in.
The visuals, by cooperating with the music itself, actually makes the otherwise-fine single more engaging. Doja's wild, demonic counterpart performs the chorus, while her natural self raps the calm verses. Furthermore, D.A.'s gothic-trap beat accentuates the visual horrors of the haunted house.
SCARLET Era
SCARLET (f.k.a. First of All) is confirmed to be released on September 22, supposedly alongside Drake's release. The singles from the album rollout have ranged from mediocre ('Demons') to promising ('Attention') and excellent ('Town Red'). It is clear from these singles that SCARLET will lean heavily on occult imagery and Doja's place in the industry.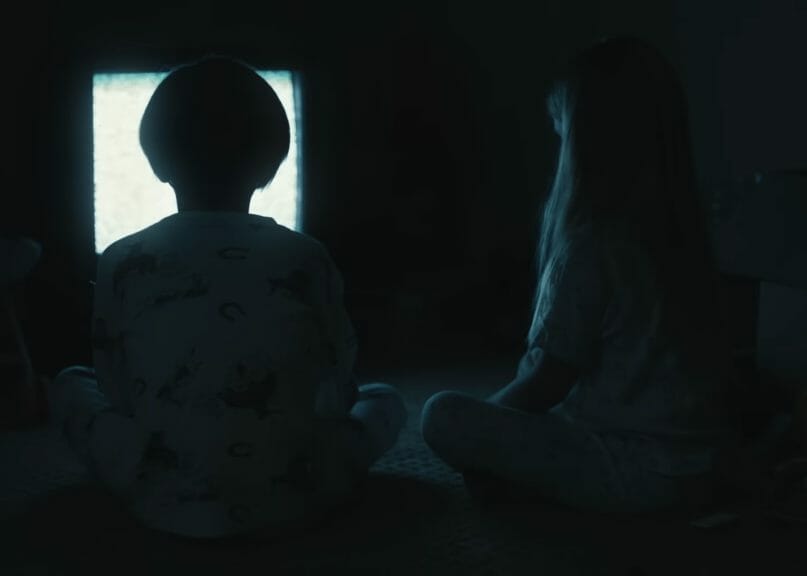 Even after 'Demons,' I am optimistic about the forthcoming release. Two out of the three singles have shown that SCARLET, on which Doja will showcase her rapping prowess, will be worth listening to. However, the chance of Doja regurgitating the same themes over and over on SCARLET is likely.
Online, 'Demons,' is attracting half-serious and serious concerns about Doja Cat's creative inclinations. Somehow we have forgotten the far more disturbing experiments of rappers Kanye West (Yeezus) and Danny Brown (Atrocity Exhibition).
Of course, considering Doja's prominence as a mainstream female musician, such things are expected. It has only been a few years since Cardi B and Megan Thee Stallion's WAP, and the conservative reception it suffered.
SCARLET, by virtue of Doja Cat's cultural presence, will inevitably receive the attention it deserves. What we don't want to see is a repeat of Nicki Minaj's 2018 hip-hop release, Queen.