The L.A. artist reaffirms her new creative identity as rapper first, singer second, in her new single from the upcoming project, First of All.
Last year, Amala Dlamini (a.k.a. Doja Cat) confessed in a vehement Twitter argument with some unfair Paraguayan fans that her interest in music had diminished heavily. "I fuckin quit," she wrote, "everything is dead to me, music is dead." Some brushed aside the tweets as hollow threats typed in the heat of the moment, but a year prior, Doja revealed similar insecurities about her place in the industry. 2021, in an Instagram Live, the rapper-singer mused regrettably on the past "five years," in which she claimed she had no fun making music. Her creative progression had lost its initial drive.
Doja Cat would grow to despise her digital, parasocial following (self-proclaimed "kittenz") and disown the "mediocre pop" sound of her previous albums. Through Instagram, she doubled down on such remarks, while continually posting vaguely occult images. Her actions online have had consequences — from losing 500,000 followers to a brand deal — that will likely damage the public reception of her album, First of All. But Doja is clearly not making music for this reason — not anymore. By (unfairly) antagonising her own fanbase she intends to unravel herself from her past discography; with a cold-blooded SZA remix and an alluring performance on the first single, 'Attention,' she welcomed her creative turning point.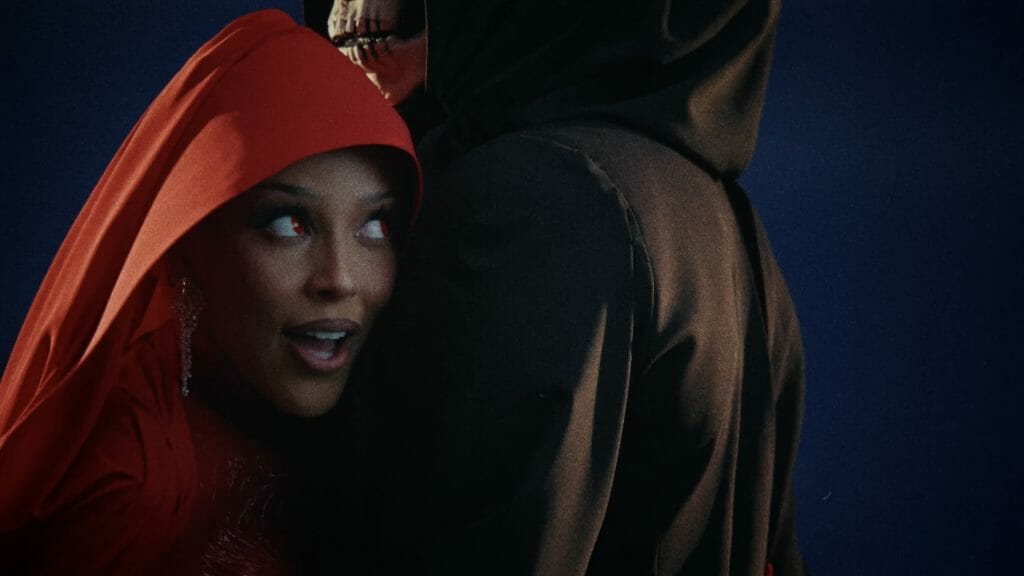 'Paint The Town Red' Review
On her new solo cut, 'Paint The Town Red,' Doja Cat again displays her rapping prowess, without readily abandoning her qualities as a singer. The single was released alongside a visually impressive music video that embellishes Doja's occult Instagram posts — specifically, a series of acrylic paintings made by Doja herself. In fact, the song's lyrical content dances in a satanic pentagram: Doja announces herself as "the Devil," and unapologetically claims her overly-attached stans' "misery" as her "happiness."
The beat, sampling Dionne Watford's 'Walk on By,' playfully juxtaposes with Doja's sadistic verse. Dionne's pleasant, choppy vocals, paired with the buoyant trumpets, are the least diabolical aspects of the song. Yet they complement Doja's self-aggrandising lyrics, and her simple (but carefree) delivery. In a sense, the upbeat production serves to ridicule any serious reservations about Doja Cat's ironic satanism.
Doja Cat proves to us that she deserves our attention on 'Paint The Town Red,' whose ostensible simplicity opens up to reveal a playful delivery and wit. Though her flow can understandably come across as static and simple, with the song's brief runtime, such flaws are barely apparent. In fact, Doja presents an improvement over her first single, 'Attention,' which is far less memorable musically.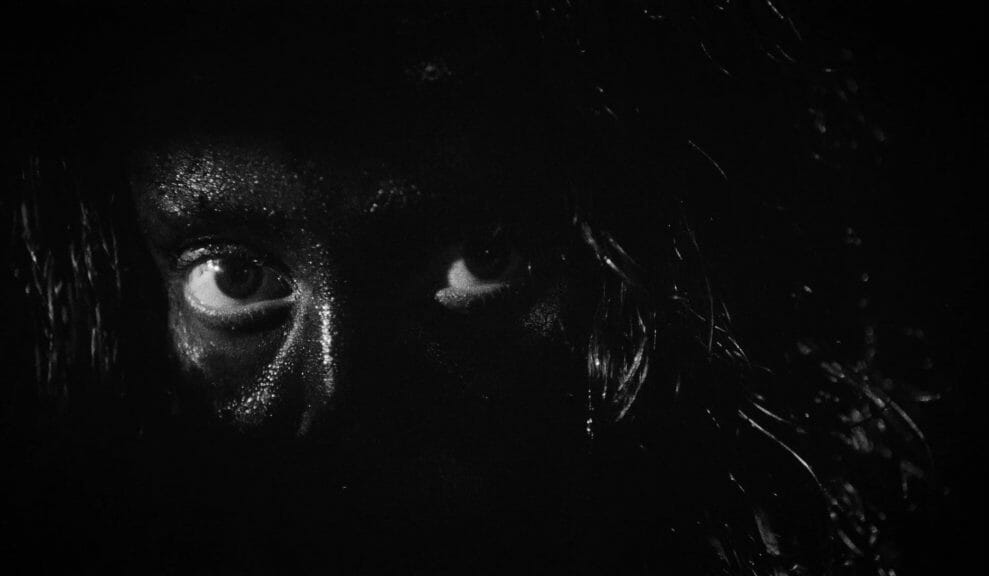 Parasocial Relationships
It may appear ungrateful and insincere for Doja Cat to lash out at her dedicated fanbase, the faceless mass that built her up. In fact, without their collective interest, Doja may not have even had the chance to embark on this new creative direction. Her prominence as an artist is due to a dedicated following, but the majority of that following was initiated into the Doja cult via novelty songs and Tiktok hits.
Why do we get so engrossed in an artist, separated from the art? Fans generally represent a one-sided admiration of the artist; they digitally perpetuate any real-life encounters, to brag about, to further the cult of the celebrity. It's far from personal, yet they take it personally when their favourite artist fails to account for their existence.
But, to be fair, Doja Cat is doing far worse than ignoring her fans: she continually belittles and provokes them. A harmless stan-title like "kittenz" is enough to set her on an ugly rant.
Every week it seems like Doja loses more fans. But she obviously doesn't mind. Each Instagram commenter who begs Doja to return to her former, glittery, corporate self only encourages the rapper-singer to convey more of her weirdness. With how frustrated she is with some self-entitled fans, however, Doja Cat appears to regret the hurtful comments she threw at her supporters. In one bar on 'Paint The Town Red,' she corrects a former tweet by distinguishing between honest, normal followers and immature stans, offering an almost apology: 'Fans ain't dumb but extremists are.'