Balenciaga has recently come under fire after releasing a holiday ad campaign displaying children holding teddy bears in BDSM costumes and other questionable material.
How The Controversy Began
In November, the luxury fashion powerhouse launched the 2022 "Gift Collection" campaign to support the Balenciaga Spring/Summer 2023 collection that debuted at Paris Fashion Week.  Immediately after the release the company received swift backlash when audiences zoomed in and realised how disturbing the campaigns were, resulting in the hashtag #cancelBalenciaga to trend all over social media.

One of the ads featured children holding teddy bears dressed in leather bondage gear, reminiscent of BDSM. Another ad featured a bag from Balenciaga's collaboration with Adidas photographed on top of documents referencing a Supreme Court case on child pornography.

Balenciaga issues an apology
Amid the backlash, Balenciaga issued statements on their Instagram stories apologizing for the inappropriate ads. "Our plush bear bags should not have been featured with children in this campaign. We have immediately removed the campaign from all platforms" they declared.
"We take this matter very seriously and are taking legal action against the parties responsible for creating the set and including unapproved items for our spring 23 campaign photoshoot" they then went on to claim that they strongly condemn the abuse of children in any form and that they stand for children's safety and well-being.
Kim Kardashian, the brand ambassador for Balenciaga, also criticized the clothing company for improper advertisements.
Conspiracy Theories
The ad campaigns caused a slew of conspiracy theories to be born, mainly from right-wing media outlets that claimed the Balenciaga ads were evidence of a "global satanic sex cult" that prominent figures in the US government and Hollywood industry are all a part of.
Tucker Carlson, the host of Fox News, summed up the general beliefs of these conspiracy theorists: "At the highest level of government and finance, [they believe] there is a shadowy cabal of pedophiles who use their power to hide the crimes they commit against children […] you can kind of see why people might believe it." referencing how those in power ignored Jeffrey Epstein's abuse of underage girls for years before he was finally arrested in 2019 on charges of sex trafficking minors.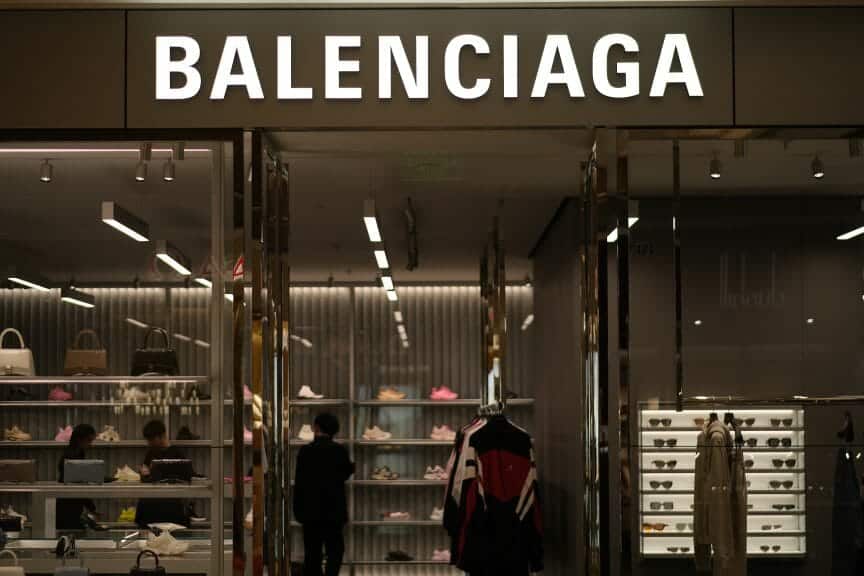 How brands exploit children
The satanic cult might just be a conspiracy, but there is no doubt that certain brands have involvement in exploiting children. In 2020, the Gucci heiress Alexandra Gucci Zarini came forward to allege that her stepfather abused her between the ages of 6 and 22. Despite being filmed two years ago, the video recently resurfaced on the internet and gained virality following the Balenciaga controversy. The Gucci heiress also claims that her family covered up the abuse. Coincidentally (or not), Balenciaga's parent company, Kering, also owns Gucci.
How we can help
There is no doubt that we're facing an unprecedented crisis. Children are our most vulnerable group in society and people with the most power are abusing them. One way you can help is by supporting Alexandra Gucci's Foundation. Her foundation aims to prioritize the protection of children and free all children from sexual abuse. Other organizations with similar aims are:
NSPCC: The UK's leading children's charity. They run services to prevent abuse, help rebuild children's lives, and support families.
ECPAT International: a children's rights organization focusing exclusively on ending the sexual exploitation of children.
Prevent Child Abuse America: their aim is to bring forth a world where all children grow up prepared to succeed life.
Consequently, the next step is talking about this issue and exposing what those involved attempt to hide. This scandal was just the first step in that direction.