Images Via
Tigers are awesome, I know it; you know it; we all know it.
As a fellow cat lover I appreciate any sort of cat, big or small, fat or skinny, predator or domestic. So, if you're like me you will probably freak out at this adorable video.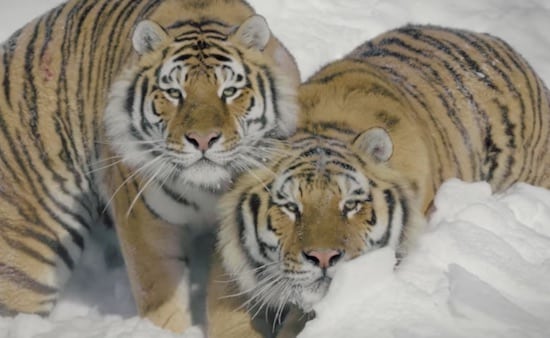 What do you get when you place three tigers in snow and a drone? Three curiously happy little kitties. Well, maybe not so little.
I could watch that all day everyday.