Dexton E. Crutchfield proves to us that you don't need to be over 6 feet tall to be a basketball king.
It seems as though basketball stardom has been reserved for the only very the tallest humans, like Yao Ming and Shaquille O'Neill (standing at 7'6 and 7'1, respectively).
However, if this instagram video is anything to go by, you don't need incredible height to make waves in the basketball world…
Dexton E. Crutchfield has found himself at the centre of attention thanks to the amazing and inventive leaping videos he shares on his instagram page.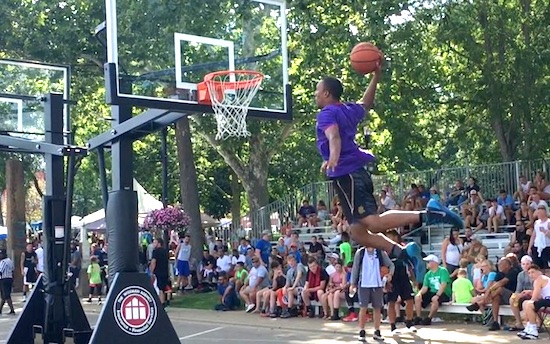 As well as revelling in his moment in the spotlight, Crutchfield has capitalised on his new-found fame…
He has his own range of basketball socks, which you can buy here!
If you like your basketball with a side of gore, then this video is perfect for you.
Images Via