Featured Image Via
Ever thought of how you'd survive an apocalypse or zombie attack? Well this guy has got it down.
An Australian guy on YouTube called "Primitive Technology" has been making videos showing us how to make tools, catch food and make your own hut in the wild.
He builds a bed shed in this tutorial, and over 2 weeks, he uses grass, vines, tree trucks and many other things to build a suitable resting place.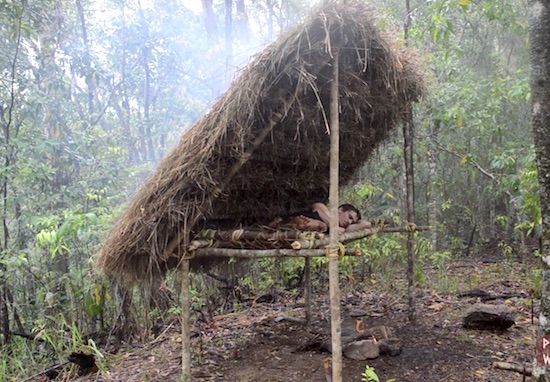 He even shows us how to deal with the rainy season. Fires can also be started under the bed to keep warm. It's a really smart way to build houses!
If you want to try this out, he puts his whole process on his blog, and details all the other ways you can make houses too. His videos are filmed in high quality, with people complimenting his camera angles and how short and detailed they are. It's actually very relaxing to watch his videos, as he doesn't speak at all, instead all you can hear is the insects buzzing around him in the forest.
Well now we know who to run to when we're stuck in a forest with no utilities. We're all tempted to throw this guy on Survivor, just to see how he'd turn out.
Anyway, check out some more wild things here! trill