With every new Pokemon game comes a brand new benchmark in contemporary gaming. On Sunday, the official Pokemon YouTube channel announced the brand new ninth generation of the series, entitled Pokemon Scarlet and Pokemon Violet.
Amidst a number of other reveals, including a new expansion for game-changing installment Legends Arceus, the Pokemon Company announced their latest main series installment.
In the reveal trailer, viewers were greeted by a number of atmospheric shots showing off the geography of the new region. Twitter users were quick to point out the inspiration behind the aesthetics quickly, including a possible homage to the Sagrada Familia and Park Güell.
Historically, each of the previous eight main-series Pokemon regions have been inspired by real-world geographical counterparts. The first four, Kanto, Johto, Hoenn, and Sinnoh, were all based on different regions of Japan. The fifth, Unova, was New York, the sixth, Kalos, was France, and the seventh, Alola, was Hawaii. The most recent release, Pokemon Sword and Shield, were set in the Galar region, inspired by the United Kingdom.
The Pokemon Scarlet and Violet reveal trailer also boasts the unveiling of the brand new starters of the region: Sprigatito, Fuecoco, and Quaxly.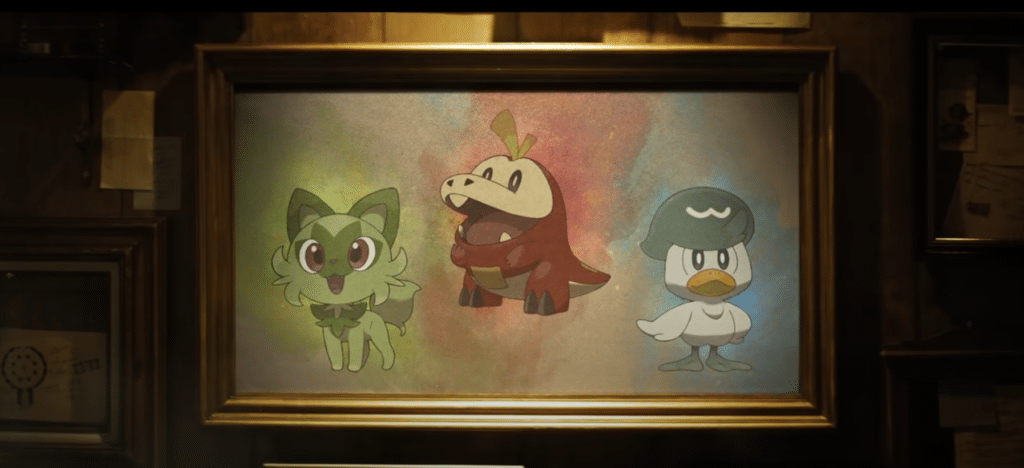 Tweets from the official Pokemon account call the new games an 'open-world' experience, leading some fans to speculate whether the core games mechanics are set to deviate from the norms that had carried the series until now. Game Freak's latest release just a couple of months ago, Pokemon Legends: Arceus, offered players a brand new way to play the series, with an open-world and action-centric gameplay style, and some of these elements can be seen replicated in Scarlet and Violet, with wild pokemon populating the overworld.
The brand new games are expected to launch on the Nintendo Switch later this year, with the trailer teasing a 'late 2022' launch.