The United States has given impunity to Crown Prince Mohammed bin Salman (MBS) from a lawsuit filed by slain journalist Jamal Khashoggi's fiancé.
Jamal Ahmad Khashoggi was a prominent critic of the Saudi government and the royal family. The Saudi journalist was a columnist for the Middle East Eye and The Washington Post. He was also a general manager and editor-in-chief of the Al-Arab News Channel.
Mr. Khashoggi was assassinated at the Saudi consulate in Istanbul, Turkey. Reportedly, he was strangled by a group of three killers, and later his body was mutilated and disposed of. Two private planes of the Saudi delegation had flown to Istanbul on diplomatic passports.
Mr. Khashoggi's former fiancé, Hatice Cengiz, along with Democracy for the Arab World Now (Dawn), a human rights group founded by the slain journalist, had been seeking unspecified damages in the US, from Muhammad Bin Salman, Saudi Arabia's de facto leader for the murder of Mr. Khashoggi.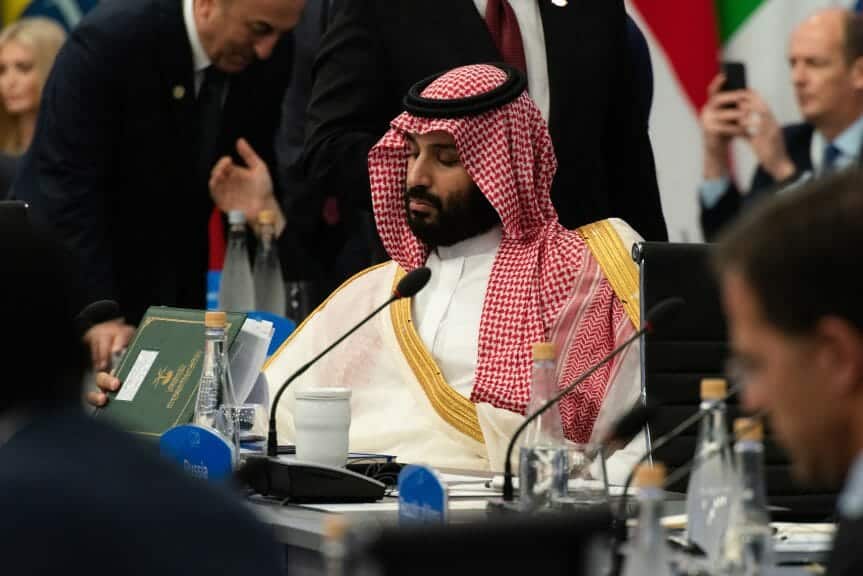 The Central Intelligence Agency (CIA) believes that Muhammad Bin Salam is involved in his murder "with a medium to high degree of certainty."
Turkish investigators are certain that Muhammad Bin Salman is behind this planned murder.
The complaint accused the Crown Prince of Saudi Arabia and his officials of having "kidnapped, bound, drugged and tortured, and assassinated US-resident journalist and democracy advocate Jamal Khashoggi."
However, causing a furor across the world, the US State Department, after four years, ruled that Mohammed bin Salman "the Prime Minister of the Kingdom of Saudi Arabia, is the sitting head of government and, accordingly, is immune from this suit."
Hatice Cengiz, human rights activist and the former fiancé of Mr. Khashoggi, tweeted on November 18 that the United States state department prioritized money before justice. She also tweeted: "Jamal died again today."
The United States state department has granted immunity to #MBS. It wasn't a decision everyone expected. We thought maybe there would be a light to justice from #USA But again, money came first. This is a world that Jamal doesn't know about and me..! #justiceforjamal #injustice

— Hatice Cengiz خديجة (@mercan_resifi) November 18, 2022
"The US government should hang its head in shame. This is nothing more than a sickening, total, deep betrayal. First, the evidence of the Crown Prince's involvement in Jamal Khashoggi's murder was disregarded by President Trump, then President Biden's fist bump – it all suggests shady deals made throughout", said Amnesty International, an international non-governmental organization advocating human rights.
The Justice Department maintains that MBS enjoys head of state immunity from the jurisdiction of the US courts as this "is a legal determination made by the State Department under longstanding and well-established principles of customary international law," a spokesperson for the White House National Security Council said in a written statement. "It has nothing to do with the merits of the case."
Speaking to TrillMag, human rights lawyer Clive Stafford Smith, regarding the U.S State Department's statement said: "immunity is applied broadly in the US, albeit only to protect powerful people. A head of state, a judge, a prosecutor – they all get "immunity" for committing foul acts. Whereas the rest of us have none."
In 2017, King Salman bin Abdulaziz Al Saud named his son Muhammad Bin Salman crown prince. The 37-year-old assumed the office of prime minister in September this year.
The United States of America, in an attempt to fix relations with the Kingdom of Saudi Arabia, decided to visit PM Muhammad bin Salman. Initially, upon becoming the president, Mr. Biden declined to speak to MBS, calling the kingdom of Saudi Arabia a "pariah", referring to human rights violations and Mr. Khashoggi's murder.
Forced by the gasoline and petroleum crisis, in a move to lessen oil prices, Mr. Biden left for Saudi Arabia on a four-day visit in July.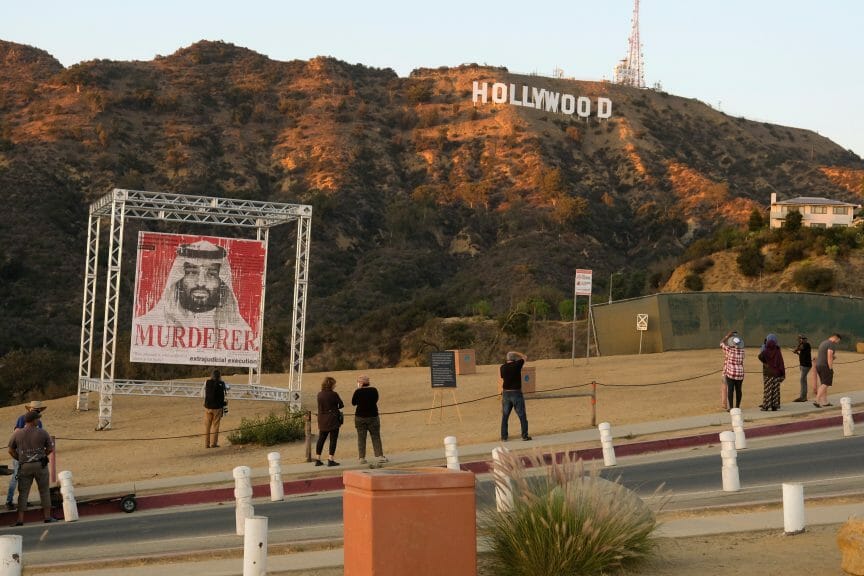 Mr. Biden's fist-bump picture with the Crown Prince caused global outrage, with many critics terming it as an omen for the Khashoggi case.
During ex-president Donald Trump's tenure, through emergencies, he allowed the sale of $8 billion in weapons to Saudi Arabia, UAE, and Jordon despite Congress' objections in 2019.
Following the murder of Mr. Khashoggi and human rights violations, members of Congress had been trying to block the sale of weapons to such countries.
Hatice Cengiz also tweeted: "Some people are happy with the recent development. It's so weird; what's there to be pleased? Shouldn't you be ashamed? #MBS is not someone who was tried and acquitted in a trial but someone who was helped to escape from the trial."
Recipient of the Gandhi International Peace award, Mr. Smith further added: "I have often wondered what people would think if we gave my clients immunity in capital cases for murdering a few people, since we surely give immunity to our President for causing the death of thousands of often innocent people, or MBS for allegedly conspiring to murder Khashoggi."
He further commented: "The same goes for Kwasi Kwarteng for playing Neocon Monopoly with the UK, costing the taxpayer £20 billion in a few days, as contrasted to someone who is hungry who takes a loaf of bread and goes to prison for it."
"Or the prosecutor who frames a young person to send him to death row, when I get prosecuted by the same prosecutor for vigorously defending my client", revealed the professor of Law at Goldsmiths University, Mr. Smith.