Lionel Messi initiated his American career with a free kick.
Coming off the bench in the second half, Messi immediately activated the front side of Inter Miami, though his teammates couldn't keep pace with his incredible moves, touches, and passes.
In the last minute, Inter Miami earned a free kick near the box zone. Messi stroked the ball toward the top left corner of the net where Cruz Azul's goalkeeper couldn't reach. At this moment, Messi acquired his first goal for Inter Miami and even led the club to win.
Messi's Move to Miami Goes Viral in US Sports World
Messi hails from Rosario, Argentina. He played with FC Barcelona from 2000 to 2021, the years of his professional peak. During these two decades, he won 10 La Liga titles and four UEFA Championships trophies. He was introduced at the table of the "GOAT" debate after he hoisted the World Cup trophy with Argentina last December.
After finishing two seasons (2021-2023) with Paris Saint-Germain, Messi's next team was a tremendous focus of soccer media.
Messi decided to spend the rest of his career in Major League Soccer (MLS). In doing so, he rejected a $400 million deal from Saudi Arabia's club Al Hilal.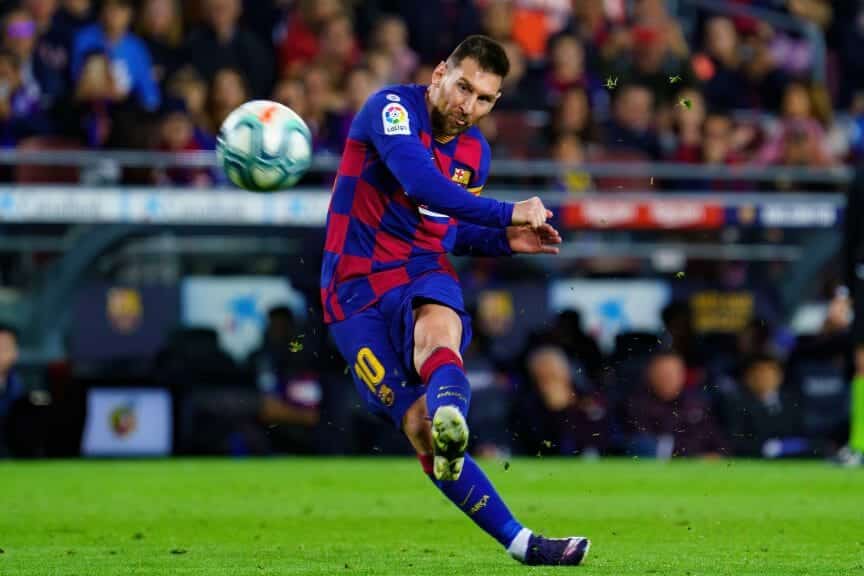 This news shocked the American sports field and spread widely across social media. A series of celebrities tweeted welcoming posts for Messi via their social accounts. Inter Miami's Instagram quickly accrued more than 12.4 million followers. The local Miami Herald even dedicated a full-page message welcoming Messi to their city.
During Messi's debut against Cruz Azul in the League Cup, celebrities LeBron James, Kim Kardashian, former soccer star and co-owner of Inter Miami David Beckham, as well as many others offered their support for Messi on the pitch.
"He's so excited to see Messi," Kim Kardashian said of her son, who was eager to watch Messi play.
Messi's Arrival Catalyzes the Development of US Soccer Industry
This spectacular moment in American sports history has drawn people's attention to American soccer. According to Nielsen, Messi's debut attracted 1.75 million TV watchers. This is a record for MLS history.
Inter Miami is expected to earn more profits from Messi, as well. Ticket prices of Inter Miami's home games soared to $100,000––and the demand for tickets is still increasing. Meanwhile, the league at large feels the effect of Messi too, as other clubs increase the ticket prices for their home games against Inter Miami.
Simultaneously, MLS announced a new broadcast agreement with Apple, worth approximately $2.5 billion over 10 years. With Messi's debut, the number of subscriptions to Apple TV rose from 700,000 to more than 1 million subscribers. Apple TV is facilitating Messi's signing with a revenue-sharing component that will enable the company to receive benefits.
Messi's arrival will not only raise MLS attendance but also increase public involvement in soccer. Messi is capable of inspiring the next generation of American soccer players, said Beckham to CNN.
"America will be a normal football nation in which the game is loved and it thrives, and maybe one day will produce a Lionel Messi of our own, which is when we know we've really made it," said Roger Bennett, co-founder of "Men in Blazers," a soccer podcast.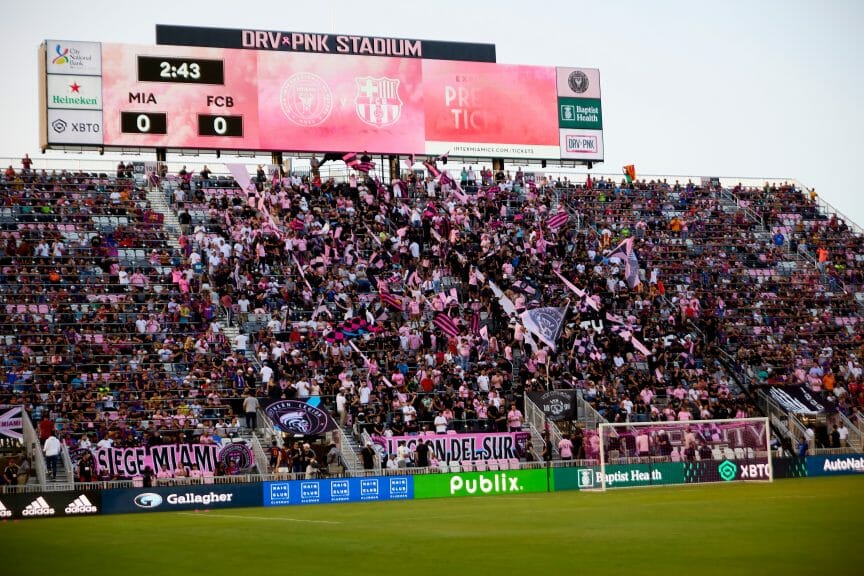 Can Messi Help Inter Miami Win?
Messi's comprehensive skillset could help Inter Miami achieve a playoff spot, even though the team ranks last in the East division.
On July 25th, Inter Miami played Atlanta United in the second round of the League Cup. Messi put on a wonderful show as a starter, contributing to a 4-0 victory with two goals and an assist.
During the game, Messi made multiple perfect passes. At 9 minutes, Messi moved forward silently in advance, receiving a trajectory pass from Sergio Busquets and finishing an easy shoot eventually.
Although the 36-year striker can no longer dribble the ball as he used to, his outstanding physicality could expand his range of movement. Importantly, he has the most game experience of all teammates, which provides the team with mental toughness.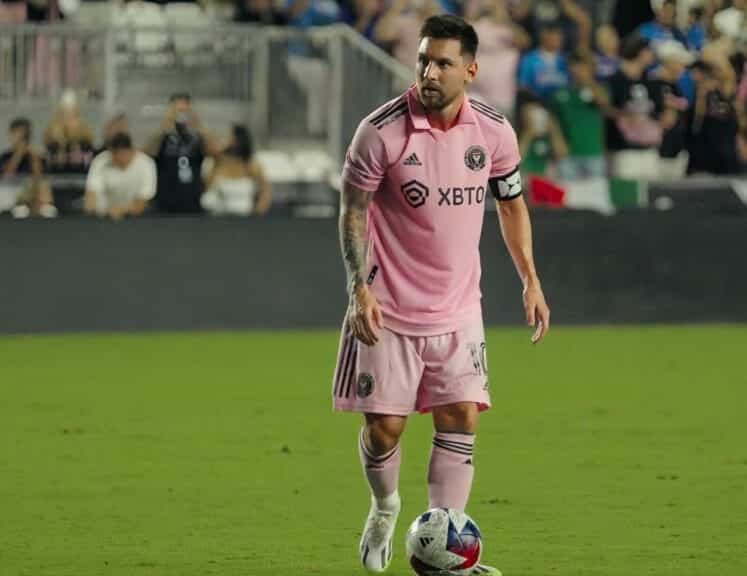 Considering veteran Messi led young Argentina to achieve the 2021 Copa América title as well as the following World Cup, his leadership could help Inter Miami secure a playoff seat.
Old Teammates Can Support Messi's Momentum
Messi's ex-teammate from FC Barcelona Sergio Busquets, combined with Miami's new incomers Andrés Iniesta and Jordi Alba will support Messi's momentum and the team's success on the pitch. This world-class quad could bring the team to the next level.
Although Iniesta and Alba haven't arrived at Inter Miami yet, Busquets showcased his strong connection with Messi on the pitch during the two games they played for Miami. He always sent the ball to Messi, while Messi comfortably received the pass.
"I'm very happy to be able to enjoy Leo [Messi] as a team-mate again. It was a long time at Barcelona," Busquets said in his first press conference with Inter Miami. "I hope we can bring to Inter Miami what we did at Barcelona,"
Messi Could Help Push Up The Competitiveness of MLS
Messi could be a turning point for MLS to innovate itself.
Messi's arrival at Inter Miami has spurred other clubs to reinforce themselves. Since MLS has a stringent rule that a club can only carry three designated players, clubs' ability to purchase high-quality players and strengthen their roster is limited.
MLS's rule may result in a decline of the competitiveness of MLS. It also puts MLS teams at an obvious disadvantage when they compete in the CONCACAF Championships, the biggest continental tournament in North America, Central America, and the Caribbean.
According to the historical record, Mexico totals the most titles (38 combined) from the event. Only three American clubs have won.
"If you want to consistently compete in [continental] finals and win these, you're going to have to rethink your roster rules and regulations," Los Angeles FC head coach Steve Cherundolo said. His team defeated Mexican club León in the final of the CONCACAF Championships in June.
Messi's debut has brought numerous eyeballs and cash to MLS. Thus, it is time for the league to consider reform to satisfy the expectation of the market.
Interested in reading more about sports? Click here to read about Wrexam AFC.