In the world of professional basketball, the road to championship glory is paved with talent, teamwork, and an unwavering winning mindset. A player who exemplifies this mindset is Jimmy Butler.
Butler has become a force to be reckoned with in the NBA, known for his relentless work ethic, competitive drive, and his winning mentality.
He has often made it clear, even in this series, in his interviews that he doesn't care about scoring, assists, or other stats.
He cares about winning.
Molding A Champion Mindset
To understand how Jimmy Butler developed his cast iron mentality, it is important to analyze where he came from and how he grew up.
Butler was born in Houston and lived in the small town of Tomball, which has a population of around 13,000.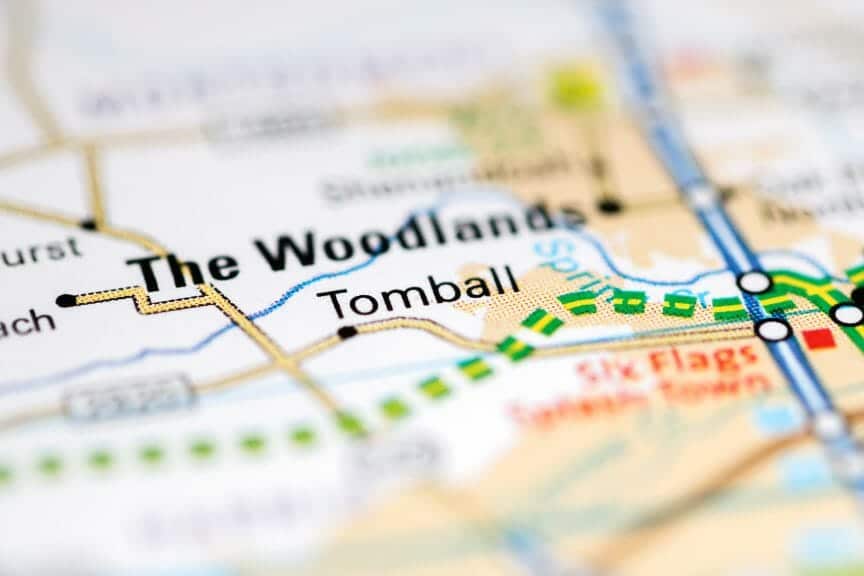 Butler's father abandoned Jimmy and his mother when Jimmy was very young. He also had a troubled relationship with his mother, who kicked him out of the family home when he was just 13 years old.
Butler's resemblance to his father apparently upset his mother, and these were reportedly her parting words for her son.
I don't like the look of you. You gotta go.
This left Jimmy homeless throughout his high school years and, without a doubt, spawned his never-say-die attitude.
Family
After four years of couch-surfing, Jimmy was finally taken in by the family of a friend, Jordan Leslie. It was here that Jimmy, at last, felt at home.
In an interview about his journey, Butler shows his wisdom and maturity when reflecting on his adopted family
People say 'That's not blood' well, I feel like family is who you love. Who you always want to be around…

I have nothing against anybody else but I know whenever you ask me my family, you'll get those names, you'll get those people.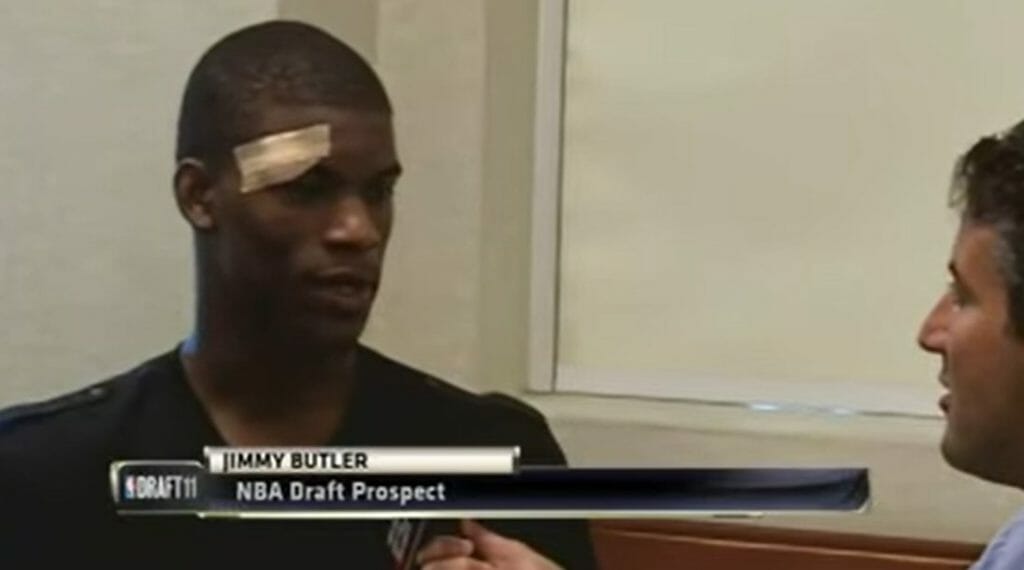 Additionally, when asked about his family history during his draft combine interview, Butler gave another measured and stoic reply:
It's definitely an interesting story but I don't need anybody to feel bad for me or anything. I made it, so that's just another chip I carry around with me, to get me through hard times.
Impact On Winning Culture
It is impressive enough that Butler can channel his feelings around his past hardships into producing unbelievable feats on the court. But it is perhaps even more impressive the impact he is able to have on a team's culture.
His drive and determination are infectious and help raise his teammates to their full potential.
By and large, this is ideal for the situation in which he is currently; Miami is a franchise synonymous with the scrappy underdog persona.
Often developing undrafted, underappreciated players and staff into meaningful pieces on NBA Championship-winning teams.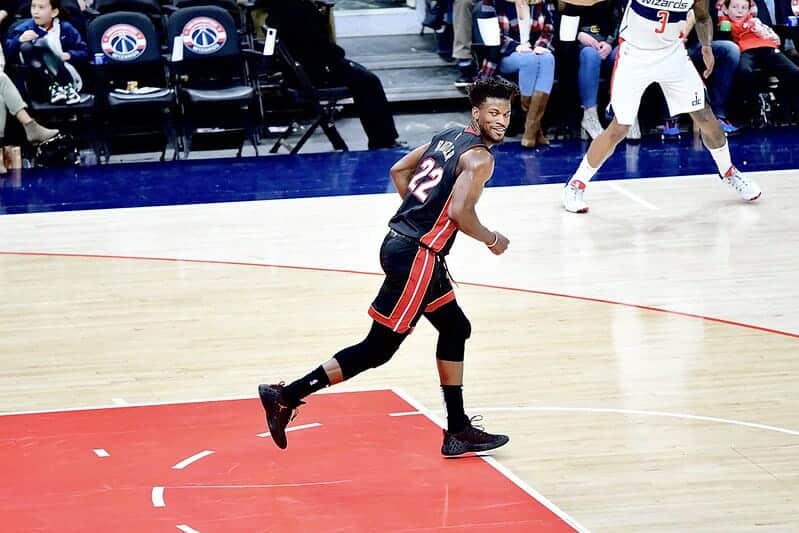 This inherent and instilled culture coupled with Butler's insatiable work ethic and, sometimes eccentric, demands of excellence. The Miami Heat are able to galvanize like few other teams in the league.
Not to say that Butler is the perfect role model. He has had many famous bust-ups with teammates, owners, and coaches.
However, you can't make an omelet without breaking a few eggs.
Generally, that type of fire in the belly and competitiveness, however abrasive it may be, is what will win you a championship.
The X-Factor: Butler's Intangibles
Stats are everything in the modern NBA, and games are often watched through the box score. But what Jimmy brings is something that can't always be quantified.
As stated above, that grit and relentlessness can be hard to come by.
His defensive presence and impact on momentum within games cannot be understated.
Furthermore, Jimmy may not set the stat sheet on fire but he always makes the right play for his team and is willing to shoulder the consequences.
Timely moments and plays are the ones that are remembered.
With all this said, can he muster up enough to lead the Heat past the Nuggets and Nikola Jokić?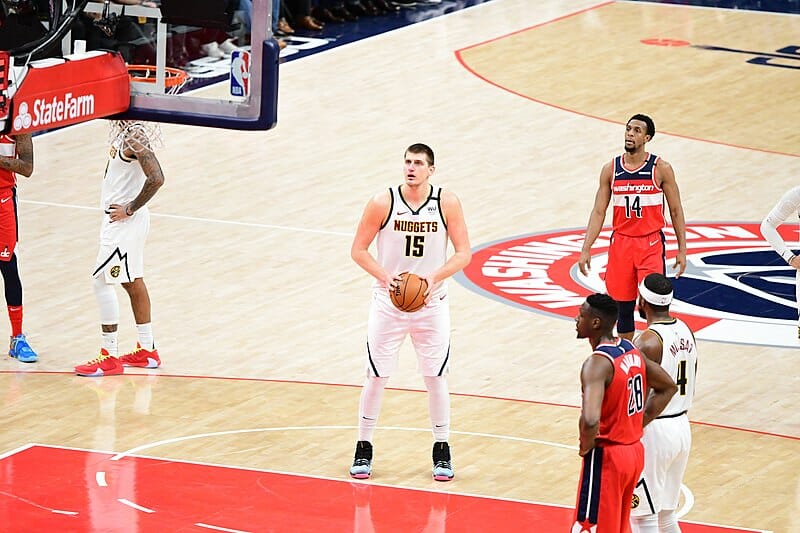 Nuggets
The Denver Nuggets came into the series fully rested and confident.
In the Western Conference Finals, they faced off against Lebron James and the Los Angeles Lakers, easily sweeping them.
The Nuggets are spearheaded by their do-it-all center Nikola Jokić who, some felt, should have won his third straight MVP this year. The 28-year-old Serbian has been terrific all season and has continued his stellar play in the postseason.
So far, he is averaging 30 points, 13 rebounds, and 10 assists this postseason. These numbers are legendary, and very few players in NBA history can claim to come close to Jokić's current output.
Additionally, in game 3, Jokić became the first player in NBA Finals history to record a 30-point, 20-rebound, and 10-assist game. The Joker is hot and has his eyes set on that first title for both himself and his franchise.
Denver has never been to the Finals before, so this is a whole new beast for them as a team and Jokić.
Conversely, the Heat have three championships as a franchise and have been to the NBA Finals as recently as 2020.
So can Jimmy Butler and the Heat use their experience and personal drive to find a way to topple the top-ranked team in the league?
Title Chances
Butler will have to be at his prolific best and channel "Playoff Jimmy" if the Heat are to overcome this most difficult obstacle.
Having already tasted defeat at the hands of the Lakers in 2020, Jimmy will be razor-focused and ready for the challenge.
The chances are slim, but anything can happen in sport. It only takes a moment for everything to change, and Butler is the type of player who can make things change fast.
It remains to be seen if the Heat can generate enough momentum to clinch victory over the Nuggets; only time will tell.