On Tuesday, February 7th, 2023, LeBron James broke the NBA's all-time regular season scoring record – he has owned the playoff record since 2017. Yet, some NBA analysts "Kinda don't" see him as an all-time great scorer.
So, to honor this historic occasion this article will cover four of the most ridiculous takes regarding LeBron James and his storied career.
1. It's just longevity
LeBron is often labeled as a freak of nature. Gifted by God when it comes to injuries and health. Although, it has also been heavily reported that Lebron spends around $1000000 on his body per year. So, I don't think anyone could claim his longevity is purely genetic.
It is also interesting to consider how longevity is often dismissed, in the case of LeBron, as if it is nothing special or fair to count toward his legacy. This seems unjust, as it is truly one of the most uncommon traits among the all-time greats across sports. Next to none have managed to remain as healthy and available to their teammates and the fans as LeBron James.
The game has changed
He has achieved this by using the progression of sport and technology better than any other athlete. Ensuring he is in peak condition and never taking his foot off the gas, where his basketball development is concerned.
These facts coupled with the mental strength required to withstand scrutiny and setbacks are far more impressive than the physical attributes.
2. Lebron quit on the Cleveland Cavaliers
During his first stint with the Cavaliers, LeBron was unable to bring an NBA title to Cleveland. The reason for that was not because James "quit" as former Cavs owner Dan Gilbert would claim:
"He quit," Gilbert said. "Not just in Game 5, but in Games 2, 4, and 6. Watch the tape. The Boston series was unlike anything in the history of sports for a superstar."
The uphill battle in Cleveland
LeBron averaged 29.3 points, 8.4 rebounds and 7.3 assists across his first 5 playoff series with the Cavs. And, 26.8 points, 9.3 rebounds, and 7.2 assists in the Boston series Gilbert refers to.
Monstrous stat-lines. Lebron's most notable teammates were Mo Williams and an aging, year-17 Shaq during this time. James had this to say about the situation after he made his infamous move from Cleveland to Miami:
"I knew deep down in my heart that I couldn't – as much as I loved my teammates back in Cleveland, as much as I loved home – I knew I couldn't do it by myself against [the Celtics]"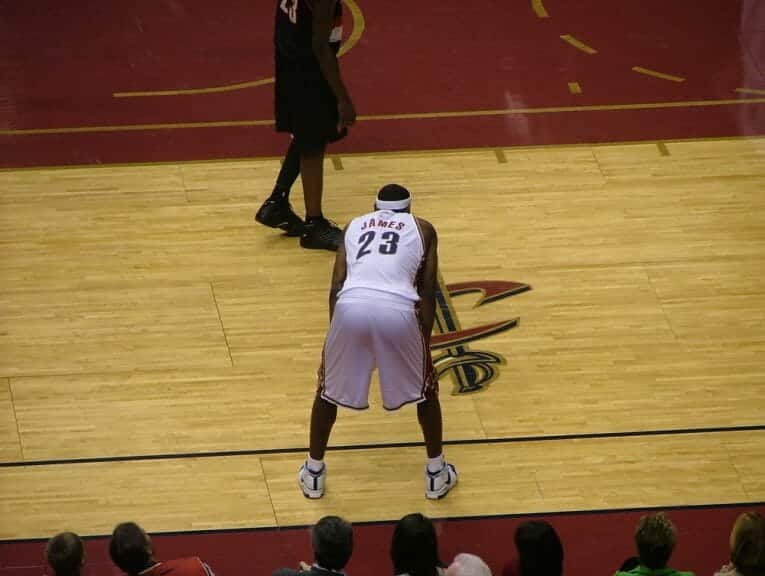 As a young player still finding his way in the league, going all the way proved too tough a task, and the Cavs fell short.
It seems incredible that after this effort, Gilbert would say LeBron intentionally sabotaged the team and the city of Cleveland. It saw unbelievable backlash for The King and made him the villain of the league for some years.
Thankfully, this narrative would be squashed by 2016 when LeBron returned to Cleveland and delivered the championship he promised.
3. Joining the Lakers meant no more championships for LeBron
This tastes aged like milk.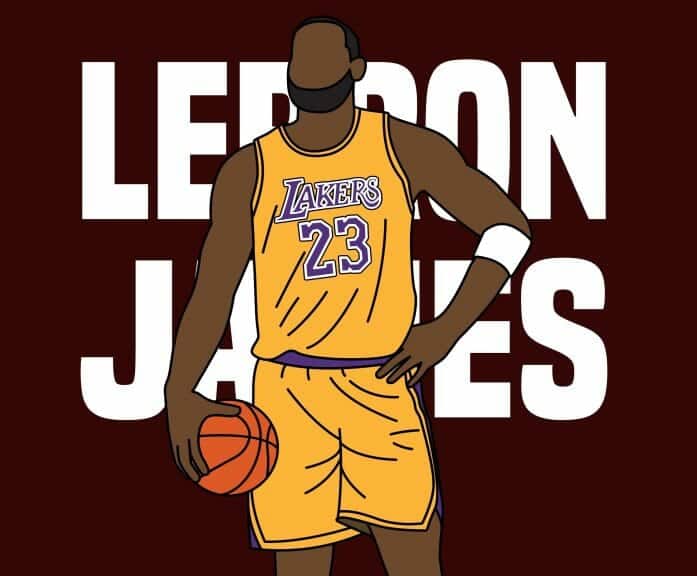 LeBron was able to clinch another NBA championship just 2 seasons after joining the Los Angeles Lakers and secured his 4th Finals MVP in the process.
Lakers Troubles
During his time with the Lakers the self-styled "kid from Akron" has also managed to maintain the averages he's held throughout his career. He even led the league in assists during that championship season.
Although, LeBron has not had it all his way during his Los Angeles tenure. With roster and injury problems plaguing the squad, the Lakers failed to make the playoffs in 2018 and look set to miss them this season. Unless the deals made at the trade deadline improve their fortunes drastically.
Does this possibly open up the possibility of an exit for James? He certainly was non-committal in a recent interview after breaking the record stating:
"That's what I can still do, for any group of guys, any franchise. I can go out there, and still, help win multiple championships."
4. The higher the expectation the worse LeBron performs
To end with perhaps the worst of them all, LeBron isn't clutch.
Since his disastrous performance in the 2011 Finals vs Dallas, LeBron has gone on a run of performances that is hard to be believed. Including a comeback from 3-1 down in a series (the only team in history to do so).
The Playoff Performance Resurgence
He has averaged a whopping 29 points, 9.3 rebounds and 7.3 assists in 174 playoff games in that time and has also managed to notch up a list of accolades as long as your arm. Including over 2,600 clutch time points, 81 game-winning or game-tying shots within the final minute of games (2nd most behind Kobe Bryant) and 5 game-winning buzzer-beaters in the NBA Finals, the most in history.
This is without even getting into individual performances, where he has dragged undermanned Cav's teams through hell and high water to get to the Finals. The spotlight has always been brightest on LeBron throughout his career and generally in those moments, he has exceeded all that could reasonably be expected of him.
The GOAT?
The desire to compare or nit-pick the greatness of superstars like Lebron is understandable, but so many seem determined to criticize his every move.
This level of point scoring has become common in sports around members of the various "GOAT" debates, and it is exceedingly tiresome.
Watching sport with this level of agenda drains the joy out of the spectacle, Lebron doesn't have to be your favorite player but to deny his mentality and skillset at this point is unthinkable.