The eruption of the underwater volcano near Tonga in January 2022 had significant implications for the local region and the Earth's ionosphere and satellite communications. Scientists from Nagoya University in Japan took the opportunity to study the link between atmospheric events and volcanic eruptions by analyzing data from satellites and ground-based observations.
They discovered that the eruption caused an air pressure wave that generated a bubble of plasma in the ionosphere, known as an equatorial plasma bubble (EPB). EPBs are localized density gradients of plasma that can disrupt radio communications and degrade GPS signals. The eruption triggered the formation of these EPBs, leading to irregular structures of higher electron density across the Earth's equator.
What was particularly unusual was that the ionospheric disturbances were observed several minutes to hours before the initial arrival of the eruption's shock waves. This finding suggests that fast atmospheric waves in the ionosphere triggered the disturbances before the shock waves reached the region. Consequently, the existing model of geosphere-atmosphere-cosmosphere coupling, which assumes disturbances occur only after the eruption, needs revision.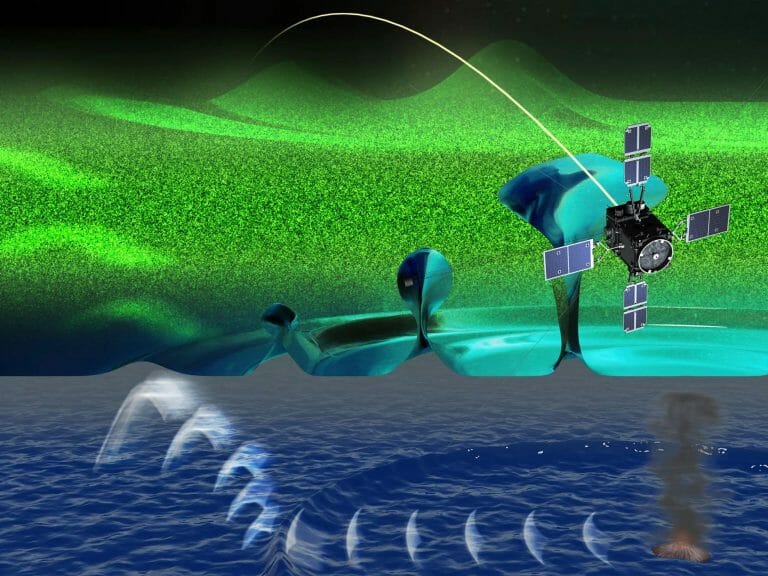 The study's implications extend beyond understanding the impact of volcanic eruptions on the ionosphere. It emphasizes the need to consider the connection between the ionosphere and the cosmosphere during extreme natural events like the Tonga eruption. The researchers found that the EPB formed by the eruption reached space beyond the ionosphere, indicating that the interaction between the ionosphere and the cosmosphere should be considered.
This research has important implications for disaster planning, especially in relation to space weather forecast models and the prevention of satellite broadcasting and communication failures associated with ionospheric disturbances caused by earthquakes, volcanic eruptions, and other events. Understanding the behavior of the ionosphere during such events is crucial since it plays a vital role in long-distance radio communication, satellite communication, and GPS systems.
The study highlights the need for a better understanding of the ionosphere and the incorporation of volcanic eruption effects into space weather disaster planning to mitigate potential disruptions to vital communication systems.