When NASA posted their latest picture of the surface of Jupiter on Instagram they probably expected responses of awe and wonder. However, it all descended into people commenting how surprised they were that the universe's biggest planet looked like a pizza.
 The infrared picture is of Jupiter's North Pole, an area that has long been of interest to NASA's scientists. An earlier 2016 image showed the area to be 'unique' amongst the planets that we know about.
This new shot revealed clusters of cyclones. However, people were less amazed by scientific achievement and more interested in its resemblance to a pizza – specifically pepperoni.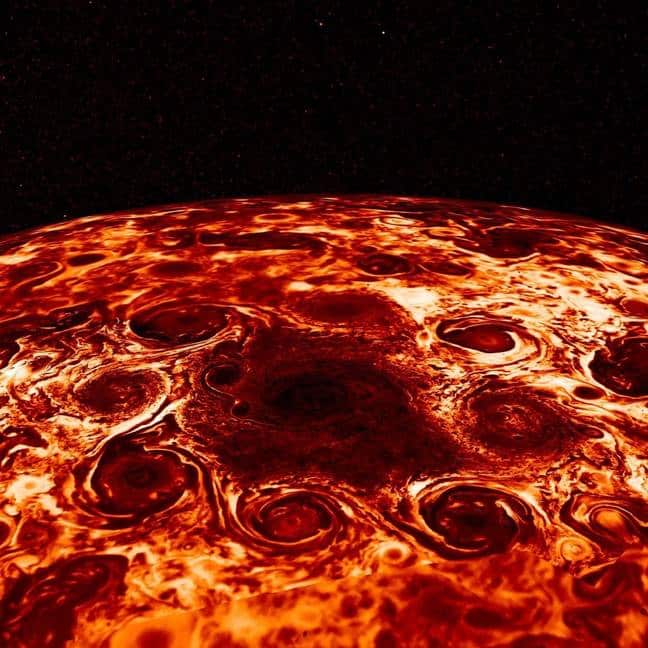 Multiple commenters remarked on the image's similarity to the fast-food favourite.
However, I have to say I think its a bit of a stretch. Firstly, if it was a pizza, it would be slightly on the psychedelic looking side. Secondly, it is a bit short on cheese.
A day might well come where we can travel to the planets and compare them all to Italian foodstuffs. Check this out.
Featured Image Credit – Instagram/Nasa